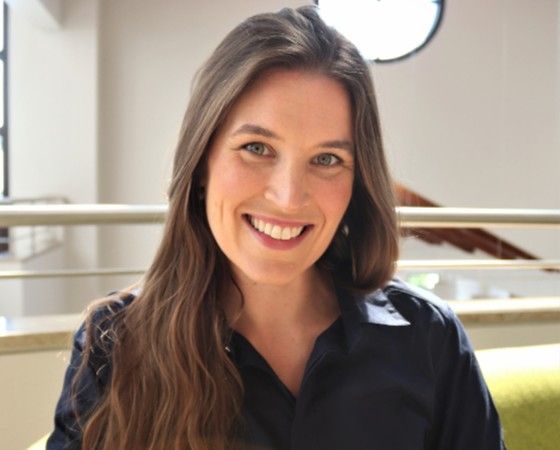 The Rubik's Cube is the theme of this edition of the Global Power & Energy Elites. Although conjured up before 2020 turned into a whirlwind, in hindsight, the iconic 1970's puzzle turned out to be a well-suited analogy for this year's theme. It aptly symbolises the complex problem solving required of the projects and leaders featured this year.
There is always a multi-faceted approach to solving a problem, where everyone's journey to achieving a shared outcome is different. Despite the varied approaches to problem-solving we encounter around the world, I'm fascinated by how each edition of this annual journal seems to organically highlight common threads in the thought processes of the leaders with whom we converse.
What stood out this year was how inclusive leadership, paired with knowledge sharing and a clear outcome, is key to navigating a team through a tumultuous phase. The need for a robust and honest recruitment process to ensure the right organisational fit has surfaced as a critical need; having trusted partners that can offer support when the going gets tough; and most of all, relying mostly on what we are all born with: gut instinct.
Having missed a crucial piece of the puzzle for decades, in recent years utilities have started to bridge the gap and shift their focus to the customer. Realising that by including them in the overall energy exchange, not only creates a better informed society around energy and consumption but enables utilities and counties to improve service delivery while protecting their bottom line (read online or on pg.54 – pg. 66).
With the world making the essential shift to clean power, leaders in this sphere have taken this bullish attitude and channelled it into action. Plans are underway that identify and analyse the most effective and sustainable strategies for connecting and integrating Low Carbon Technologies to the overall power network: an increasingly important task for utilities across the globe. Understanding new systems and how they integrate into the wider system has become the task of network operators across the world. Read how a UK disco is managing this transition on pg. 56 or online.
With a genuine desire to make a difference, a colourful story unfolds on p. 80 just south of the US-Mexican border in a city called Matamoros, where a micro-grid was deployed to service a migrant camp housing over 30,000 refugees who were left vulnerable and exposed to the COVID-19 pandemic.
We have spread the net wide to cover a broad spectrum of the energy ecosystem from across the world. From solar peaker-power plants in Hawaii (read online or on p.74) to nearly a century-old hydropower station in Uzbekistan (read online or on p.76), and crowd funding innovation positioning Africa in the midst of the FinTech trajectory (read online or on p.86).
Having been given a glimpse behind the curtain of efforts made to keep the lights on during the pandemic, I have an overwhelming feeling of pride to be a part of the power and energy sector. To all of you, your teams, your colleagues, who worked on the frontlines, periphery and back offices to keep the power on, thank you. To those who voluntarily isolated themselves from their families to keep plants operating at optimum capacity, thank you. To the logistic teams, control room monitors and field operators who risked their lives to keep cities and hospitals across the world running, thank you.
It is this passion, courage and loyalty that we want to continue to cherish and recognise in this Elites programme for years to come. Let's recognise the phenomenal work that our teams have achieved by transitioning to a 'new normal' –2020 has validated that change is the only constant around us.
Like solving the Rubik's Cube, we may change course a few times before we find the most suitable path to lead us to our desired outcome. It is through trial and error of technology, R&D, and in some instances even partners and team members, that we need to remain authentic and honest to ourselves, our organisations and our goals. The sheer determination and perseverance of those working in the power and energy sector is what sees the journey end with a successful outcome – to achieve the six solid colour sides that make up the Rubik's Cube of our multifaceted sector.
As we look to a new year with optimism and a fresh outlook, what has your attention in 2021?
Share your story with us and inspire others on their journey to success.
Access the full digital magazine