22 Jan 2021
RODGER SMITH - Welcome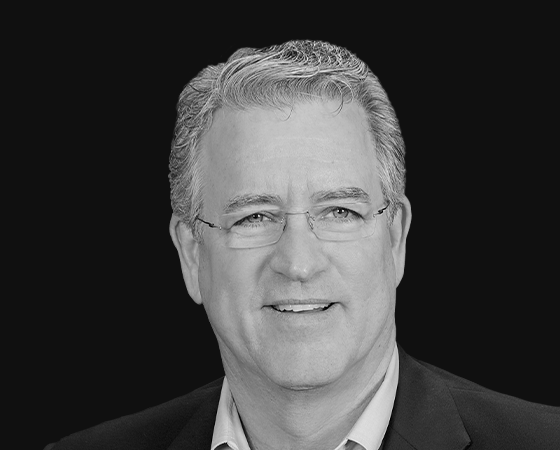 The world is a different place from when I had the opportunity to write this introduction for the 2020 edition. I would be reticent not to start with a simple thank you. Never before has energy been more fundamental than right at this moment. With millions of people working and schooling from home, utility companies have worked tirelessly to ensure that households would not need to worry about energy availability.
In the past year, we have seen a historic health crisis, increasingly volatile weather, and more focus on decarbonisation. These developments prove there is no roadmap for what lies ahead, but we need one. As the stewards of one of the most critical services, utilities must be prepared for the future – a feat easier said than done. In a year of financial constraint, utilities will need creative ingenuity.
The crisis has challenged conventional thinking. In many cases, we saw a few years' worth of digitisation efforts materialise in months. We must capitalise on this progress and it will require reconsidering old business models and ways of operating, to meet the demands of a new reality.
It should start with the way we work. While spurned out of a safety necessity, we saw network monitoring and customer support being done from home. With cloud-based technologies, workers and utilities have the flexibility and structures to operate remotely. For example, one utility moved in-home energy audits to a virtual model – resulting in better customer participation and satisfaction at a fraction of the cost. This kind of remote work is operationally cost-effective and could be a significant draw in hiring new talent.
Utilities also need to broaden how they identify customers facing an inordinate energy burden. An inability to pay has been an unfortunate by-product of the pandemic due to higher bills resulting from stay-at-home orders or general economic hardship. This is a concern that is weighing on many utility executives' minds. By analysing a broad range of socio-economic and demographic data, utilities will be better able to identify, educate, and communicate with those customers in need of assistance programmes and help them lower their overall energy usage to save costs. Leveraging this level of deep data insight should also be applied to how the industry approaches reliability.
Globally, utilities have made a significant investment in smart meters but have only scratched the surface of what's possible with that information. This doesn't include the millions of data points internal utility and SCADA systems are collecting daily. By applying sensors, artificial intelligence (AI), and machine learning to these systems, we realise how much more prepared and resilient utilities can be in situations such as severe weather. Using data and historical weather patterns to predict the impact on the grid, utilities can have crews and equipment ready to restore power and minimise outage duration. In the case of extreme heat waves, as we saw this year in Australia and California, the data can allow utilities to understand the pressure points so we can better enlist customers in demand response efforts. This will help to not only avoid blackouts but also engage customers as advocates in helping meet aggressive decarbonisation goals.
But maybe most importantly, data and intelligent systems can help thwart one of the biggest threats to our industry: cyberattacks. This continues to be a top concern. The more distributed the grid gets, the more entry points exist for nefarious activity. Cyberattacks call for more focus on autonomous systems, AI, and the cloud to identify anomalies and stay abreast of weak entry points that result from events such as a missed patch update. As these new data sources continue to grow, utilities must take a more holistic approach to better understand and manage resources and engage increasingly active customers at the edge of the grid. Reading the Global Power & Energy Elites 2021 entries, it's tremendous to see the progress our industry has made. But we can't be complacent.
With ingenuity and an open mind, there are many areas ripe for disruption in the utility business. By applying new technologies, influencing customer behaviour at scale, and leveraging the assets at our disposal – such as data – we can increase energy reliability, better engage and serve customers, decarbonise the grid and rethink new revenue streams that can bolster continued modernisation efforts.
Access the full digital magazine