21 Jan 2022
Utility revenue protection in the Kingdom of Saudi Arabia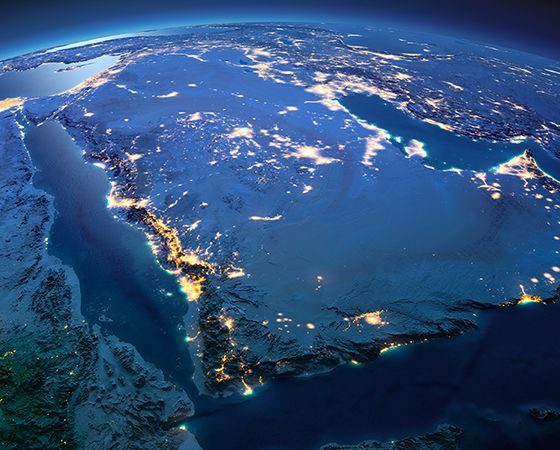 DATA & ANALYTICS
Long used to cheap, heavily subsidised energy funded from buoyant oil prices, with the inevitable drop, Saudi Arabia was forced to reform its approach. This resulted in almost overnight increases of up to a doubling in the costs of day-to-day commodities such as electricity, gas and petrol.
A consequence of this was an increase in the theft of power and meter fraud, which in turn compelled the national utility Saudi Electricity Company (SEC) to seek an innovative solution to combat the resultant growing revenue losses.
After an extensive market evaluation, the company turned to Brazil-based Choice Holdings, which has pioneered an artificial intelligence and machine learning powered digital platform to analyse utility and customer data to identify non-technical or commercial losses and support increased cash collections.
SEC, headquartered in the capital Riyadh and serving 10 million customers, points to three factors that influenced its selection of Choice's Revenue Intelligence. First is the implementation of machine learning in a commercial off-the-shelf platform. The second is that it has delivered proven results in recovering almost $2 billion among more than 30 million utility customers.
And thirdly, the availability of advisory services based on the company's experience in the business and artificial intelligence domains.
BARRIERS AND BREAKTHROUGHS
A notable challenge faced was around the investment decision. The traditional approaches to nontechnical loss reduction are based either on workforce increases to expand field inspections and/or on network asset improvements, whereas a software approach is not tangible and its impact is not immediately apparent. Several iterations were required to secure board approval as the best cost benefit strategy.
The initiative was led by the IT and Digital Transformation Department at SEC, which is managed by Zaid Al-Jendel, Executive Director IT & Communication Sector.
To implement the solution, Choice partnered with the well-established local IBM representative Saudi Business Machines. The project was deployed over ten months on time and budget and went live in late November 2019, fully integrated with SEC's other business and utility IT applications.
These figures are a sound demonstration of the value of data analytics and the power of machine learning applied to big data.

With the size of SEC's customer base, the Revenue Intelligence system is required to apply its machine learning algorithms to over 200 billion data points.
The implementation of the project as its first machine learning solution was expected to be a game-changer for SEC. Key focus points were the IT integration with back-end applications and empowerment of the business team to independently operate Revenue Intelligence.
After the first year of use, the results were impressive. The solution provided support for the smart meter rollout prioritisation, which was completed in Q2 of 2021. The effectiveness increased over 300%, indicating greater accuracy in identifying theft/fraud cases, and the productivity was over 1 200% higher, indicating that for each inspection the amount of electricity invoiced was much greater. With these benefits, SEC achieved a project payback of just a few months and the potential for the future is significant.
"With these figures, it's a sound demonstration of the value of data analytics and the power of machine learning applied to big data," says Zaid Al-Jendel.
"We may say, with these financial results, that data is the new oil and that analytics is how to explore and produce value. I hope other utilities see that their main asset isn't the grid or the substations, but their data."
CONTINUED BENEFIT
With the lower non-technical losses, SEC has increased its EBITDA, unlocking financial capacity for further investment in customer services and network quality and reliability, which ultimately is a benefit for society. At the same time, the more fraud detected means the need for less power generation and consequently fewer CO2 emissions, in line with Saudi Arabia's Vision 2030 goals and strengthening SEC's environmental, social and corporate governance agenda.
Today, SEC's business team is fully empowered to use the Revenue Intelligence platform independently and can excel and be more efficient and productive in their activities that are part of the end-to-end revenue assurance process.
In this context, it's important to note that Revenue Intelligence is a no-code software platform, made for the end-user and without the need for data scientists or IT department development to build the pattern recognition or evaluate the customers to inspect.
"Once trained, our analysts can execute all activities," Zaid Al-Jendel affirms. "It's a matter of a no-code artificial intelligence implementation."
SEC undertakes the generation, transmission and distribution of electricity in Saudi Arabia. The company's premier project is focused on digital transformation to digitise all services to make them more reliable for its customers: urban, rural, industrial, agricultural and government.
Access the full Digital Magazine