21 Jan 2022
National Grid - Scaling demand response with behavioural outreach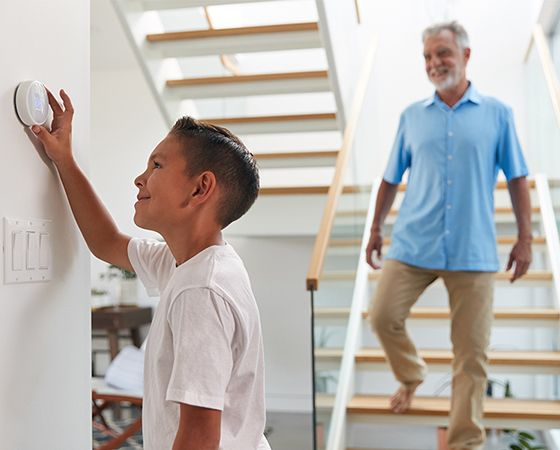 DEMAND RESPONSE
An investor-owned energy utility is pioneering the way forward with the ambitious approach of engaging its customers with real world data and messaging in efforts to improve their demand response activities.
Actively engaging consumers in where and how much energy they use is arguably one of the biggest challenges for today's utilities. Yet, it is one of the most important as they work to decarbonise their operations and introduce options into the system to manage the growing demand and penetration of renewable energies.
In the US, one of the country's largest investor-owned energy utilities, National Grid, serving more than 20 million people throughout New York, Massachusetts, and Rhode Island, is pursuing an ambitious plan to achieve net-zero emissions by 2050. With the company working hard to support the electrification of transport and heating, one of the key pathways it is counting on to meet this goal while also ensuring that electricity remains affordable to its customers, is a reduction of peak demand through energy efficiency and demand response.
BEHAVIOURAL CHANGE MANAGEMENT
To maximise investments in this area, National Grid needed a new way to engage customers in demand response activities. In early 2020, the company opted to expand its behavioural programme, then serving about one-tenth of the customer base, with its potential to deliver measurable customer actions in the form of energy savings and digital engagement.
Working with Oracle Utilities, its customer engagement subsidiary Opower and distributed energy resource platform provider EnergyHub, National Grid started delivering Home Energy Reports to customers. These were tailored to include device-specific energy insights and promotional content linking them to demand response programmes based on the equipment and energy usage profiles in their homes.
Throughout the campaign over the different seasons, millions of reports were sent to customers across the three service areas. For example, in summer 2020, Massachusetts customers were shown how much they were spending on cooling and offered an incentive to enrol in a thermostat demand response programme. In upstate New York, customers were shown how much money they could save with a pre-enrolled smart thermostat and were linked to the company's online marketplace.
The result is that the project delivered solid engagement and adoption outcomes at a point of cost effectiveness that's just not possible with typical digital marketing efforts.

In the fall, rooftop solar customers received recommendations for getting the most out of their systems and a nudge to participate in a battery storage programme. During the winter, gas heat customers in downstate New York were shown what they were spending on heating with an offer to enrol in a gas demand response programme.
PROJECT FINDINGS
Analysing the findings of the campaign, National Grid found that customers who received Home Energy Reports with embedded demand response insights enrolled at over twice the rate of a control group of those customers who didn't.
The programme also saw a 2.3 times higher enrolment rate in Massachusetts and 2.6 times higher enrolment in upstate New York.
National Grid also received impressive digital engagement results in terms of email opens, clicks and web visits. For example, a 5.3 times increase in monthly web visitors was recorded during the summer months in which the programme was run, while solar customers clicked through their emails to view information on a battery storage programme at a rate of 8.6% – about four times the industry average.
Notably, that finding also confirmed the theory that customers who had already gone solar were likely to be interested in adding energy storage. "The result is that the project delivered solid engagement and adoption outcomes at a point of cost effectiveness that's just not possible
with typical digital marketing efforts," says Paul Wassink, Distributed Energy Resource Program Manager at National Grid.
"The structure is an excellent example of working across silos to coordinate energy efficiency, demand solutions and marketing."
The project was not without its challenges. Wassink comments that the primary challenge was one that every marketer has faced – how to establish attribution. To overcome this barrier, a random and controlled trial measurement method was adopted to determine causality.
"This allowed us to look at the adoption rates between those that had received the demand response messaging on the Home Energy Reports and those that didn't," Wassink explains.
WHAT'S NEXT?
Following phase one during 2020, the programme is now into phase two, drawing on the earlier findings with every expectation of greater engagement and accelerated demand response adoption.
Wassink noted that a similar programme could be executed by other utilities running a behavioural efficiency and 'bring-your-own device' programme.
"With our goals to preserve system resiliency, enable more renewables to come online and limit the need to invest in costly infrastructure upgrades, demand response
programmes deliver an indirect uplift to the broader community because together these make the system more affordable and contribute to the decarbonisation goals."
Access to the Full Digital Magazine