21 Jan 2022
Making energy savings easier for 21 million Californians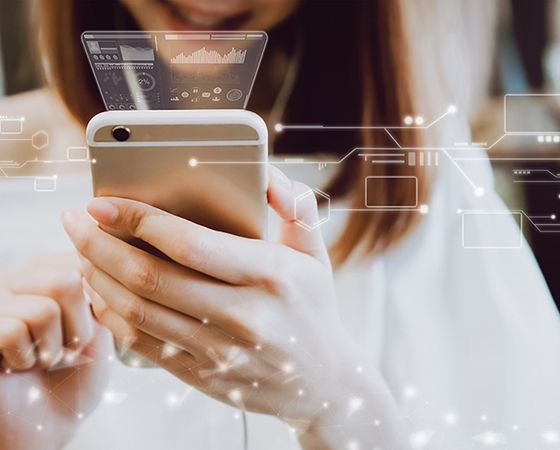 DATA & ANALYTICS
Southern California Gas Company (SoCalGas) is the United States' largest natural gas utility, serving more than 21 million consumers and is uniquely positioned to contribute to the clean energy future of California – and the nation.
While decarbonisation of the gas distribution system forms a key element of its support for an emerging energy economy, so too is the management of its energy supplies for customers. Which span residential to construction and agriculture as well as operators such as ports and railways in the central and southern regions of the state.
In the fall of 2018, when California set its sights on achieving an ambitious 100% clean energy by 2045, SoCalGas realised that making this vision a reality would need a more inclusive approach – one that is technology-neutral, welcomes all ideas, It would also encourage and allow for innovation.
At the time also, the modalities of energy efficiency were changing, with new digital technologies enabling greater control, optimisation, and analytics and intelligent platforms making energy ecosystems more connected, reliable and sustainable.
With 'digital' changing the customer service paradigm, SoCalGas recognised the need to give the energy efficiency approach a muchneeded facelift and is now combining this trend with growing customer demands for services, knowledge and control at a moment's notice.
After completing its research, the company decided to launch a new state-of-the-art customer online offering in partnership with Smart Energy Water (SEW) and SAP, which would allow SoCalGas customers to make better, informed decisions on their energy usage and offer personalised recommendations for energy efficiency upgrades. In commitment to providing worldclass service, the utility leveraged SAP Self Service Accelerator (SSA) by SEW, branded as the Ways to Save energy-saving tool. With this, the aim is to make energy savings easier via the power of personalised outreach and the ease of digital platforms.
The implementation of the new Ways to Save tool was one step ahead in the move towards a digitised future.

With the solution, the utility offers customers recommendations based on their energy profile as well as rebates and incentives information, bill comparisons to analyse their home's natural gas usage over time and with that of homes in similar neighbourhoods, and much more.
Residential customers can complete their energy profiles to get a household energy analysis. They can also build a personalised savings plan to help them keep track of energy efficiency progress and ultimately help in lowering bills.
The implementation of the new Ways to Save tool is one step ahead in the move towards a digitised future. Already, an entire generation has grown up immersed in the digital world. Digital transformation has the means to create efficiencies, cater to industry trends and enhance customer experience. The digital transformation of energy management and automation lies at the core of the utility's journey.
THE UTILITY JOURNEY
This journey started with the quest to find answers to questions such as:
How can the utility minimise consumer effort when using digital or self-service channels for energy management?
How can the utility effectively and proactively communicate energy-saving programmes?
How can the utility make the interactions more personal?
What does an effortless customer experience look like?
The answers lie with the new Ways to Save energy tools, which are redefining energy efficiency for customers, both residential and business.
Energy utilities rely on their digital channels to build meaningful touchpoints with their customers.
As customer expectations with technology continue to evolve, they expect an increasingly sophisticated and hyper-personalised web experience. The Ways to Save solution is focused on strengthening SoCalGas's touchpoints with customers by leveraging its personalisation engine to provide them with useful and tailored information to help them manage their bills.
Providing a rich set of tools for customers offers an additional incentive for them to register for My Account. Customer self-service adoption is an important goal for SoCalGas and creating gamification through the new energy efficiency tools has helped them dramatically increase their adoption.
To increase digital engagement with web users, the user interface is critically important. The utility used focus groups and leveraged their feedback to develop well designed experiences that enhanced consumer engagement, simplified programme enrolment and provided the rich toolset for comparisons.
SoCalGas regards the most crucial innovation as the focus on hyperpersonalisation and the use of technologies to promote energy efficiency. Custom and targeted experiences were created by leveraging data and analytics, which translated into contextualised communications to specific customers.
The first step in improving the customer experience through personalisation is understanding the customer. This no longer means leveraging demographics such as age, gender, and education level. Instead, modern-day personalisation requires gathering and analysing more sophisticated customer data, including behavioural, psychographic, geographic and demographic data. With this, each segment and person can be targeted differently.
The various layers of information that enable a better understanding of customers' needs are leveraged through the new solution and provide additional insights into customer preferences. This information allows SoCalGas to provide a hyper-personalised experience by recommending applicable programmes, rebate offers and savings tips so that they can reduce their gas consumption and lower their bills.
With Ways to Save, SoCalGas is understanding each customer's unique needs, anticipating their needs proactively and delivering superior experiences. With the mission to promote sustainable energy usage, we are innovating with speed and at scale.
Access the full Digital Magazine