21 Jan 2022
Kaluza - The intelligent energy platform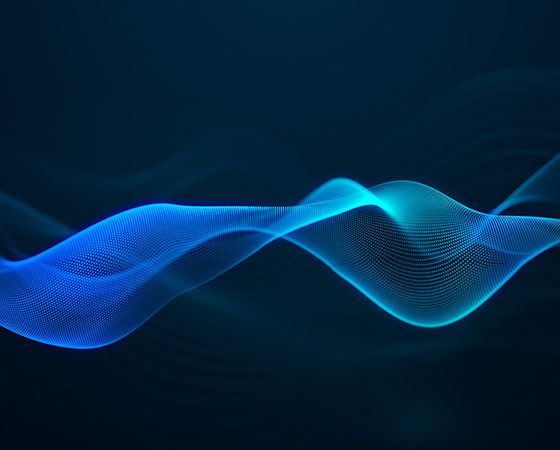 CUSTOMER ENGAGEMENT
UK energy software platform Kaluza is enabling energy retailers to operate more efficiently and at lower costs while empowering end customers with easy-to-use digital experiences that help decarbonise the grid.
In the next ten years, to radically cut carbon emissions, energy systems around the world will need to move away from fossil fuel-based heating and cooling systems, accommodate millions of electric vehicles (EVs) and convert homes into mini green power stations that generate and store renewable energy.
For many years, energy retailers have been hampered in their efforts to improve the customer and support agent experience, primarily because the underlying technology platforms have become increasingly unfit for purpose.
Market conditions for energy retailers have become increasingly difficult as supply and demand have become more volatile, due to both the longer term trends of electrification and switching to renewable power. With rising energy prices impacting the business, suppliers must have the tools they need to operate cost efficiently and to provide reliable service while progressing towards a net-zero system.
Born out of the UK's third-largest energy supplier OVO Energy in 2019, Kaluza was established to remedy this situation by helping energy retailers to mobilise their customers in the energy transition and thereby accelerate the shift towards a smart, flexible, decarbonised energy system.
EMPOWERING ENERGY RETAILERS
Recognising the need for increased automation within the day-to-day retail business, in areas such as billing, Kaluza harnesses the power of AI to help energy retailers digitise and streamline their operations. The platform is built around a real-time data engine, allowing live information from industry, customers and their smart devices to automatically update.
This creates operational efficiencies for retailers and enables them to ensure that their billing technology will be future-proofed against changes in industry requirements and able to manage the immense data volume associated with those changes.
Additionally, the platform provides customers insight into their energy usage data – and their resulting carbon footprint – in real-time throughout the day. For retailers, the richness of this data allows them to build new propositions that extend their business model beyond the platform itself. Customers, on the other hand, are empowered with the data they need to reduce their energy use, bills and carbon footprint. The platform also empowers support agents to deliver fast and effective customer service by reducing the number of pages and systems they have to navigate through from twelve to four.
DRIVING A FLEXIBLE FUTURE
At the same time, the software platform is built to connect millions of smart devices like electric vehicles (EVs), electric storage heaters and home batteries owned by residential customers and intelligently manage their charging.
For example, device owners use a mobile app or web app to inform Kaluza when they need their EV ready to drive. The system's artificial intelligence and machine learning uses this information along with real-time data from the devices, electricity markets, retailers, the weather and system operators to forecast the needs of the electricity system as well as the combined capacity of connected devices to support it.
Based on this minute-by-minute data, Kaluza can dynamically control devices to consume energy during periods of low system demand and periods of high renewable generation – all while meeting customer needs.
Kaluza was born to help energy retailers to mobilise their customers in the energy transition and accelerate the shift towards a smart, decarbonised energy system.

Additionally, this innovative platform optimises home batteries and vehicletogrid chargers to export stored energy back to the grid, helping alleviate system stress at peak times.
MAJOR MILESTONES
Since its launch, Kaluza has grown rapidly to over 375 people across multiple sites in the UK, USA and Lisbon, Portugal. The company signed licensing and investment agreements with Australia's largest retailer AGL Energy in March 2021, marking a landmark for the international scaling of the platform, which is the focus going forward.
The platform has a growing roster of global automotive and smart hardware partners including Stellantis (formerly Fiat Chrysler Automobiles), Bosch and European battery maker Sonnen.
Further significant milestones have included the migration of OVO Energy's customer base onto the Kaluza platform in 2020 and embarking on the migration of SSE customers in 2021.
In 2020, Kaluza also pioneered the world's largest rollout of Kaluza enabled vehicle-to-grid technology, which saw 330 V2G devices installed across the country, and over 3 million free miles made available to customers who exported energy back to the grid during peak times. Alongside this, its cloud technology has powered a first of its type EV time-of-use tariff, OVO Drive Anytime, which uses the platform's real-time data to optimise charging while giving EV drivers a round-the-clock cheap rate of 5p/kWh for the energy used by their vehicle.
Marzia Zafar, Director of Sustainability & Policy at Kaluza, says that the platform development in the UK has proved an ideal testbed for success across a spectrum of markets. "As a result, Kaluza is infinitely scalable and adaptive, enabling it to solve increasingly complex challenges around the energy transition in any geography."
She comments that so far, its use has proven to increase customer retention by 20% and reduce retailers' cost-to serve by 50%.
"The market opportunity for such intelligent grid technology is becoming increasingly apparent. As nations across the world commit to ending the sale of combustion engines and installing more wind and solar, there is an immediate need for technology that connects millions of EVs and electric heating systems and enables them to store green energy when it is in abundance. Doing this in a resilient and affordable way is a significant challenge, but one for which Kaluza is uniquely built."
Access the full Digital Magazine