21 Jan 2022
Game changers with automated metering infrastructure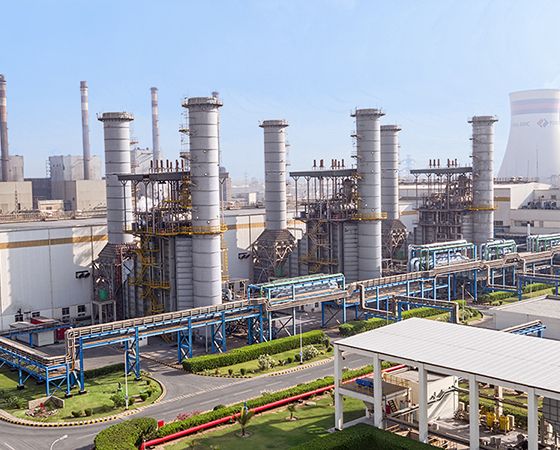 AMI & SMART METERING
KE is the only privatised vertically integrated utility in Pakistan, serving around 3.2 million customers over a 6 500km2 area. KE's relationship with Karachi, economic hub of Pakistan, is over a century old. Deeply embedded in driving value creation for the city, KE supplies power to all residential, commercial, industrial and agricultural areas.
Being the sole power utility provider to Karachi, which is a home to at least 20 million people, K-Electric confronts various challenges on multiple fronts on a regular basis. While many of those issues arise due to lack of proper city planning and the absence of strictly enforced housing regulations, KE's major business concern is the losses incurred due to electricity theft and non-payment of power bills in different parts of the city. Some people, instead of having legal power connections, resort to unsanctioned connections – locally known as 'Kunda'. Those illegal connections not only lead to significant loss f or the utility but also cause serious safety hazards for the masses.
To address these issues, the utility took some outstanding measures to turn the situation around.
PROJECT UJALA
The utility has introduced 'Project Ujala' as a multi-year journey to improve the network resilience and quality of service to customers by reducing losses through an integrated programme of community investment, network improvements and smart meter deployment.
Network enhancements include installation of Aerial Bundled Cabling (ABC) in various parts of Karachi, new transformers, and low-cost connections. ABC are overhead power lines that include multiple wires tightly bundled together. Through these measures, hundreds of communities have been positively impacted and it is worth mentioning the area in Ghazdarabad which has now been completely transformed into a power theft-free, and hence load shed-free, community.
In Project Ujala, the utility has also launched community outreach programmes which typically reach about 3.9 million people annually. They include providing power conservation awareness in local schools and organising sports tournaments in them, and establishing free medical clinics to uplift health in those communities.
The key component of Project Ujala has been K-Electric's smart meter rollout, the latest development of which is the live implementation of the Meter Data Management solution from Oracle, which gives granular visibility into network operations and helps to quickly identify sources of loss. As part of the programme, K-Electric is offering low-cost smart meters with convenient payment options to the communities it serves.
As of October 2021, there are 328 engaged communities, with over 5.4 million lives positively impacted by the rollout of this project.
SMART METERS IN KARACHI
K-Electric's advanced metering infrastructure (AMI) programme was conceived as far back as 2008, as a means to reduce the aggregate technical & commercial (AT&C) losses through improved monitoring and visibility to increase revenues by minimising outage response times in the lower loss, high revenue areas.
The first batch of smart meters was installed at the feeder level in 2010. Then in 2014, along with the conception of a smart grid, a 1 500 residential and commercial pilot was launched, which was expanded in the subsequent years.
As of now, the project is currently in the phase where supporting strategies such as frameworks, operating procedures and policies etc. for effective management of the AMI are being developed and new use cases are in the implementation stage.
Alongside these activities, upgrades and updates of back-end systems are also being implemented.
The project has faced several challenges that hinder it from reaching the full potential of the AMI technology. Pakistan being a developing country has high costs associated with technology, has limited industry standards and lacks both corporate knowledge and a broader skills base.
Both internal and external resistance to the technology were encountered, necessitating the retraining of human resources and expansion of customer engagement efforts.
GPRS-based communication has led to bandwidth limitations on the shared network. For example, there are communication outages on public holidays for security reasons.
Additionally, there are areas with lowtono telecommunications coverage.
In the post-implementation phase, the lack of policies and governance structure at the organisational level have surfaced as barriers. Nevertheless, K-Electric is recording some key outcomes, which have been or are in the process of being realised.
KEY OUTCOMES OF THE PROJECT:
• Seamless and automated billing for high end industries (about 8 000 industries).
• Energy accounting from generation to lower hierarchal level: that is, distribution transformers.
• Enabling Net metering for consumers with solar connections.
• AMI-based remote load shedding at the pole-mounted transformer level.
• Potential saving of 1 440 units on high loss PMTs per month, by eliminating loss due to feeder-wise load shedding.
• Calculation of distribution losses at the pole-mounted transformer level with granular visibility of 30-minute load profiles.
• SIPs (System Improvement Planning) based on smart meter data: for example, load extension of distribution transformers in case of overloading.
• Asset life enhancement: proactive preventive maintenance based on smart meter data.
• Network health analysis based on grid parameters enabling enhanced network planning and load management which enables granular visibility of data.
• Historical outage report using smart meters' load profiles and events contributing to accuracy of reliability index (SAIDI, SAIFI, CAIDI).
• Auto detection of theft/meter discrepancies, using alarms and events of smart meters, making a direct contribution towards revenue protection.
• Prepaid metering solution using smart meters enabling revenue protection and timely bill collection for the utility and consumption control for the end user.
• DIN rail metering solution for multistorey buildings eliminating conventional busbar structure, with prime objective of theft reduction delivering per annum saving of 17 million PKR with an initial investment of 20 million PKR.
According to Amer Zia, Chief Distribution Officer, K-Electric, the implementation of K-Electric's AMI project has led to a great transformation.
"As the project creates an impact on recoveries and helps address challenges faced by the business, K-Electric also embraces the learning curve that comes with it as KE is the first utility to implement it," Zia added.
Access the full Digital Magazine