21 Jan 2022
PG&E implements behavioural Energy Efficiency Programme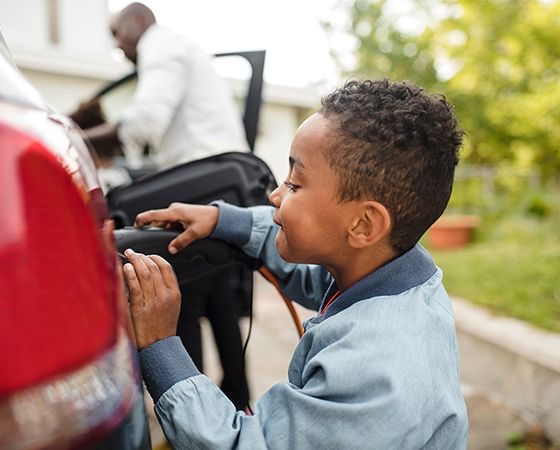 Partner Showcase: Oracle Utilities
Pacific Gas and Electric Company (PG&E) is one of the largest combined natural gas and electric energy companies in the United States. The utility has over 20,000 employees who help ensure it can provide service to approximately 16 million people throughout a 70,000mi2 (181,300km2) service area in northern and central California.
PG&E is committed to aligning with California's clean energy vision and doing its part to transition the state to a decarbonised and climate-resilient economy. A core part of this commitment has included helping customers become more energy efficient through cost-saving, environmentally conscious programmes.
PG&E was one of the first utilities in the United States to consider how behavioural science could motivate customers to save energy by changing their consumption habits. This translated into offering customers print and digital Home Energy Reports – powered by Oracle – which compare a customer's usage to similar homes in the area and offer personalised, relevant savings tips and energy saving programme recommendations. Customers have been using this information to lower their monthly energy bills for more than a decade.
Since its inception, PG&E Home Energy Reports have reduced energy use by 1,201GW and cut natural gas use by 41.5 million therms. In 2020, these reports helped customers save over $32 million on their energy bills, reducing energy use by 141 million kWh and close to six million therms.
Starting with 50,000 homes when the programme first kicked off, PG&E has recently expanded the initiative to serve nearly three million households. While the programme has grown exponentially, creativity and innovation continue to be central to engaging customers.
THE RISE OF ELECTRIC VEHICLES
For example, PG&E was a pioneer in sending out one of the industry's first Home Energy Reports specifically for electric vehicle (EV) owners. Coupling disaggregation insights with behavioural science, these reports offer actionable tips to help their customers make better choices about when to charge their EVs that avoid both peak demand times and the resulting higher utility bill costs. Customers save money and help PG&E reduce stress on the grid at the most critical times – a win-win. In California, where EV adoption is high and rapidly growing, PG&E is looking for innovative ways to make this advancement in transportation an opportunity and not an obstacle.
REDUCING COSTS AND CONSUMPTION
PG&E's latest efforts involve embarking on a newly expanded programme, the 'Continuous Energy Feedback Program (CEFP)', which is designed to encourage customers to lower their energy use and bill. The programme also helps PG&E meet their energy savings goals in a cost-effective manner.
As part of this new effort, select customers will now receive personalised insights based on their individual energy profile, including a Bill Forecast Alert, and in the near future, a Time-of-Use Rate Coach, as well as a redesigned Home Energy Report. By layering additional behavioural communications on top of its existing energy efficiency programme, PG&E can better educate, engage, and motivate customers to reduce and shift their energy use.
The Bill Forecast Alerts, which notify customers of an impending high bill and guide them on ways to save, were launched in March 2021 and have been well received by customers. A total of 2.7 million alerts have been sent via email, text, and interactive voice response (IVR). The emails, which comprise most of the communications, have received an impressive 55% open rate and 11% click-through rate (CTR), both above the industry average. In August alone, the Bill Forecast Alert contributed 2.5 GWh of savings, which is a 15% boost to total savings from the Home Energy Report program.
PG&E customers have also started receiving the new Home Energy Reports, which couple bold modern designs with personalised energy insights in a report that completely adapts to the highest priority action of that customer. In addition to the EV-centric Home Energy Reports, there are also unique experiences for limited income, Time-of-Use (TOU), and in the future, solar customers. These are important adaptations of the program for the future of net-zero carbon targets.
TOU rates, which are based on how much energy a customer uses and when they use it, are a shift from how customers normally think about energy rates. The Time-of-Use Rate Coach, which will be offered soon, aims to help customers understand how their on- and off-peak rates work and optimise their usage on the rate. This program will include access to continually evolving content like week-over-week spending comparisons, personalised information about their on- and off-peak spending, and AI-powered recommendations for shifting their largest energy loads. These communications make it easy for customers to see when they are using energy and how usage at different times of the day directly impacts their bill.
The projected savings for the new 3-year CEFP (2022-2024) programme is to reduce customer energy and gas usage by 586,000MWh, 20 million therms, and 158,000kW for a combined savings of 1.2TWh. This level of savings would be enough to power every home in San Francisco for six months or the equivalent of bringing 180 commercial wind turbines onto the energy grid for a year.
Tim Michel, Expert Program Manager responsible for PG&E's residential behavioural energy efficiency programmes, says: "We've been really pleased with how our residential behavioural platform has performed since implementation. We have seen an increase in the savings we are able to claim towards our goal by layering on the additional behavioural communications. More importantly, we are able to help our customers save money by providing relevant and timely insights as well as actionable tips to help them lower their energy use."
As they strive to meet aggressive net-zero carbon targets, PG&E will continue to double down on offering a wide range of energy management self-service tools. Michel concluded: "We want our customers to know that we are dedicated to serving them as individuals and these tools help us do just that."
Access the full Digital Magazine