21 Jan 2022
'Nudging' Carbon Reduction one Japanese household at a time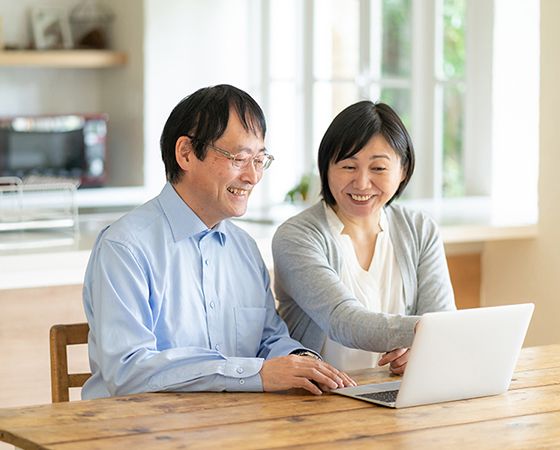 Partner Showcase: Oracle Utilities
At a Climate Leader's Summit in April 2021, Japan announced an aggressive goal to cut domestic greenhouse gas by 46% by 2030, based on 2013 levels. As part of this initiative, the Ministry of the Environment, Government of Japan (MOE), enlisted Oracle Corporation Japan and Jyukankyo Research Institute Inc. to provide approximately 300,000 households with personalised information and advice to reduce their energy use and carbon dioxide (CO2) emissions over four years.
Known as the 'MOE Nudge Project', the initiative used Oracle Utilities Opower Energy Efficiency Cloud Service to engage select customers from Hokkaido Gas, Tohoku Electric Power*, Hokuriku Electric Power, Kansai Electric Power, and Okinawa Electric Power with energy-saving tips from the early fiscal year 2017 through to the beginning of 2021.
Today, nearly 70% of the average Japanese household's carbon footprint stems from energy use. As part of its effort to achieve the emissions reduction target for the fiscal year 2030, the MOE is striving to reduce CO2 emissions in the residential sector by about 40%. This large-scale verification project was designed to evaluate how changes in a household's energy consumption behaviour would help improve energy efficiency.
Throughout the project, Oracle Japan and Jyukankyo Research Institute jointly worked with the participating utilities to provide households with Opower Home Energy Reports (HERs) based on personalised behavioural science insights and data analytics.
TOOLS & DECISION MAKING
Customers received several reports to help them reduce their energy consumption. Each report provided them with billing and usage information, monthly comparisons, personalised energy consumption insights, household energy analysis, and energy- and bill-saving tips.
Most importantly, the reports engaged customers to take energy-saving action. The programme led to a cumulative total reduction of 47,000 tons of CO2 emissions over four years. It has been confirmed that the energy-saving effect continues even a year after the delivery of the reports was suspended, and it is estimated that the cumulative CO2 reduction will reach 111,000 tons in the future. That is the equivalent of 41,000 households' CO2 emissions for a year or of replacing roughly 135,000 refrigerators with more efficient models. Additionally, these household decarbonisation efforts are contributing towards Japan's goal of reducing greenhouse gas by 46% by 2030.
"Leveraging Oracle Utilities Opower, this programme for encouraging behavioural change based on the Nudge Theory has a significant meaning as it has been proven effective in promoting behaviour to reduce carbon emissions in Japan," said Hidetoshi Nakagami, Chief Executive Officer, Jyukankyo Research Institute Inc. "It is very difficult to achieve carbon neutrality for the entire energy supply. To attain a carbon-free society, it is desirable to first minimise the total demand by saving energy and then transform the types of energy supply. The outstanding CO2-reduction results achieved through this programme suggest a new option for realising a decarbonised residential sector."
CUSTOMER ENGAGEMENT
In addition to carbon reduction, the Oracle Opower HERs led to strong customer engagement. Roughly 80% of customers recognised the reports and 70% viewed them. Thirty percent of customers acted on the recommendations in the reports. In addition, approximately 30% of customers who received the reports said that they now have a better impression of their utility, indicating that the programme has helped utilities strengthen customer engagement.
The programme was so successful that Hokkaido Gas and Okinawa Electric Power are continuing these initiatives following the conclusion of the MOE project in March 2021.
In 2016, Japan's Ministry of Economy, Trade and Industry (METI) mandated the liberation of the electricity market to provide a stable supply of energy, curb energy charges, and create an open retail market that provides choice for customers. For companies like Okinawa Electric Power (Okiden), this initiative made it increasingly vital to better engage customers throughout their energy journey.
Leveraging Opower's digital HERs and web-based self-service tools, Okiden is providing customers with billing and usage information and personalised energy insights. The reports are emailed directly to customers. In addition, digital widgets also appear on Okiden's website, in its "more-E" portal, to provide customers with tailored insights.
"Okiden is committed to providing new value-added energy services to our customers to support them in leading comfortable and prosperous lives," said Nakamto Hideki, Manager, Okinawa Electric Power. "With Opower, we can give our customers tools to easily manage their utility services, bills, and energy footprint. With this insight, they will be able to adjust their behaviour to reduce both their energy costs and use, leading to a cleaner future for everyone."
Customers are eagerly responding, with early communications receiving an open rate of 71%, well above the industry average.
CUSTOMER-CENTRICITY
For Hokkaido Gas, success in this deregulated market can be attributed to its commitment to customers, foresight in the energy market, and the benefit of a well-earned reputation resulting from its long-term gas business experience. But Hokkaido Gas recognised one new aspect that would be critical for excelling in a deregulated market: continuous improvement on customer engagement through energy efficiency services.
"For most customers who have a small interest, or no interest, in energy savings, they are rarely looking for advice on this matter," says Yoshiki Hashimoto, who leads the Smart Energy Promotion Division of Hokkaido Gas, about the general reaction of residential customers. "However, once they receive communications on energy savings from Hokkaido Gas, there will be customers who seek more advice. And once those customers find that the advice truly leads to energy savings, they are receptive to more communications from Hokkaido Gas."
As of July 2021, Hokkaido Gas sends 58,000 energy efficiency email reports per week with an average open rate of 55%, and a click-through rate of 5%. Those are off-the-chart stats for mass-market emails. And customers have constant access to energy efficiency content on a customer web portal, all pointing to the company's commitment to customer engagement.
"Hokkaido Gas believes customer engagement is a major reason for its success in the competitive, deregulated market," says Yayoi Yasuoka, Hokkaido Gas' Smart Energy Promotion and Energy Efficiency Services. "One of the main initiatives for customer engagement is energy efficiency service rollout. We believe this is one of the key reasons for our successful growth and expanding our customer base."
*Only participated in year one.
Access the full Digital Magazine