21 Jan 2022
ESG through Revenue Assurance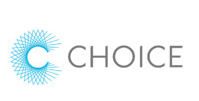 Partner Showcase: Choice Holdings
Twenty years ago in Rio de Janeiro, Brazil, one of the biggest revenue erosion topics for electricity distribution companies was electricity theft or fraud.
That's when Choice came into the market with a software solution, based on statistical models, that helped DSOs to identify customers that most likely were causing the revenue leakage and causing the biggest financial impact on these companies.
As soon as the first customers started to use the solution, it became clear that it was extremely important to have a continuous learning process to improve the accuracy of field inspections. Being one of the first companies to adopt Machine Learning, Choice had built a strong foundation to analyse the results of the field inspections.
As soon as this was available in the platform, another key benefit was realised by customers: with the results of field inspections, Choice Revenue Intelligence® started to provide them with business and operational insights regarding their productivity and efficiency. Business-oriented reports, dashboards, and KPIs were made available to monitor and control the business process.
Today, Choice Revenue Intelligence® also offers in the standard package a native integration with Google Maps and Street View, enriching customer experience and having a 360° view of the customer, which is of major importance to simplify the daily work of each business analyst.
We've realised that almost every single company that has a programme to reduce losses had somehow invested in in-house custom developments to reduce losses and that, having limited budgets, very often these investments must be preserved. For Choice, this is only plug and play: Choice Revenue Intelligence® no-code platform (designed for business users, not for SW developers/ data scientists) can work together with any other solution in place, providing complementarity with functionalities that are not in place today and leveraging those previous investments.
To make this work, Choice offers a free assessment to map how over 50 use cases of this business process are being supported to date and illustrating how Choice's Revenue Intelligence® functionalities enrich and complement existing solutions. At the end of the day, it's the concept of Augmented Intelligence being executed in perfection: leverage the hidden value that technology can provide with the human experience in the business process to maximise the benefits.
Customer results and experience led Choice to be recognised as a major player in Pure Play Analytics for Revenue Assurance (RA) in Utilities:
Light, in Rio de Janeiro, Brazil has recovered almost $1 billion since 2008, when the solution went live. During the pandemic, from January 2020 to August 2021, added 200GWh to EBITDA and the hit rate increased up to 85% accuracy;
EPM, headquartered in Medellin, Colombia, is an award winner with Global Power and Energy Elites 2020 for their recovery of $53 million in the first 3 years after go-live. And with an average hit rate increase from 21% in January 2017 to 38% in July 2021;
AES El Salvador was able to increase the hit rate from 18,2% up to 34,4% in the first 6 months after go-live. The company overtime has been able to achieve a hit rate of 43,6%, representing a 140% increase from historical effectiveness;
Cemig, in Belo Horizonte, Brazil increased the hit rate from 27% to 41% in only 8 months after go-live;
Saudi Electricity Company, an award winner in this year's Global Power and Energy Elites (pp 54-55) improved its hit rate by more than 300% and productivity by more than 1 200%.
Today, Choice's customers are providing services to more than 180 million people around the world, and Choice's Revenue Intelligence® is monitoring 1.4 trillion data points daily.
Expanding the boundaries of revenue losses, Choice's Revenue Intelligence® platform includes a solution for Cash Collections – to optimise cash flow and reduce bad debt/write-offs – and another for Geospatial-Intelligence – to calculate Energy/Water balance and to be the foundation to prioritise grid investments (CAPEX). In addition, being affiliated with Smart Energy Water (SEW®) business group, customers can leverage the value of SEW's Smart Customer Mobile (SCM®) to excel in Customer Experience and SEW's Mobile Workforce Management (SMW®) to enrich and empower their field Workforce Experience.
For more information, visit www.choicetech.ai and www.sew.ai.
Access the full Digital Magazine