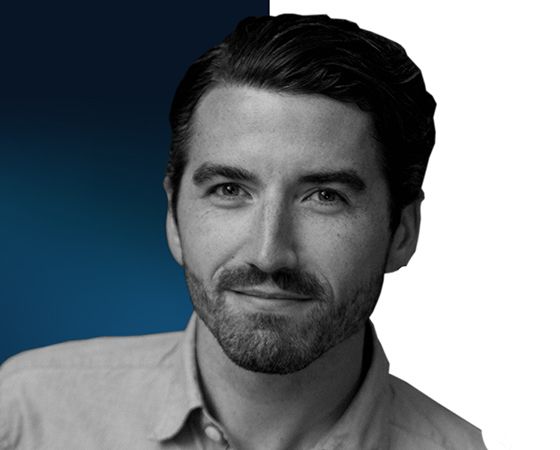 Group Vice President | Oracle Utilities Opower
Matt's career has focused on the intersection of business, government, economic development, and the environment. He currently leads the Opower business within Oracle Utilities, whose mission is focused on decarbonisation, energy affordability, and accelerating the clean energy revolution. Prior to Opower, Matt held positions at the California Energy Efficiency Energy Industry Council and CleanTechLA – City of Los Angeles, among others. He also serves on the Board of Directors of the California Efficiency + Demand Management Council.
WHAT'S THE BEST BOOK YOU'VE READ OR THE BEST PODCAST YOU'VE LISTENED TO THIS YEAR?
An impactful read is the 'The Topeka School' by Ben Lerner. The story is broadly about how we've got to the point where we are today with cultural divisions. It looks through the eyes of one man's growth from teenage years to his early adulthood around the turn of the century. The fundamental message throughout the book is about how we use communication to connect or distract, divide, or persuade. As someone who regularly engages with teams and clients, this message is powerful as I have recognised how much less valuable it is to talk and how much more valuable it is to listen.
As an avid runner, I always tune in to the classic This American Life podcast. I recently listened to a remarkable one-on-one conversation between a man in North America and a man in Kabul in Afghanistan during the recent evacuation. It was a fascinating, deeply personal connection between two individuals, which showed many interesting facets in the way that we talk and the difficulties of cross cultural communication, particularly in times of crisis. Ultimately, it was all about how we're all individuals living in a big world in which reaching out to one person can forever alter their journey.
WHAT DO YOU THINK MAKES A SUCCESSFUL LEADER?
We are a unique team inside an ambitious organisation. Our mission is specifically focused on decarbonisation, energy affordability, and accelerating the clean energy revolution. It is this mission that drives our employees to come to work every day.
I recently went on a listening tour with many small groups within my team. Engaging in smaller groups allowed me to identify what motivates each person to go above and beyond in their role. The response was astonishing. It all came back to the mission across the board.
WHAT TIPS DO YOU HAVE FOR KEEPING A TEAM MOTIVATED?
Don't follow anyone's advice on how to keep people motivated because everyone is motivated in different ways.
However, one simple, but often overlooked, motivational tactic is having an ending to projects and initiatives. Take advantage of existing cycles or create arbitrary ones so that things can have a start, a middle, and an end. Much of what we do feels never-ending as we're tackling the biggest challenges facing the energy sector and the environment.
Making a conscious effort to step back and celebrate, assess victories and failures, and admit when we need to move on and leave something behind – even if it was not completed – is critical. We need more moments to reflect and look back in order to be prepared to move forward.
WHICH OF YOUR LEADERSHIP SKILLS WAS THE MOST DIFFICULT TO DEVELOP?
Early in my career, much of my confidence came from my expertise. I worked incredibly hard to become a deeply knowledgeable person about the policy and market frameworks that allow for the utility and energy industries to exist. I had this ideology that I needed to be the most knowledgeable person in a room, no matter how complex the subject.
As you grow and develop within an organisation, your responsibilities shift and being the most knowledgeable person in the room becomes unsustainable. This was a big learning lesson and shift in my thinking, which has been really challenging for me. I have recognised that my confidence now is derived from experience as opposed to the expertise itself.
WHAT HAS BEEN ONE OF THE MOST IMPORTANT LEADERSHIP LESSONS THAT YOU'VE LEARNED?
A big learning for me has been the realisation that no company, person, or manager is suited to everyone. And while I do believe in people's ability to change, we must understand that often that window for change is smaller than what we would like it to be.
Also, through my career progression I've come to see that we need to have more realistic expectations. We need to admit to ourselves and our employees that not every company is the right place for someone. And not every role is the right place for someone, because we're not all going to necessarily change to meet the expectations.
WHAT INDUSTRY CHALLENGE KEEPS YOU AWAKE AT NIGHT?
I am fascinated by the disconnect right now between what is dominating our conversations – topics such as the electrification of transportation and the movement towards decarbonisation – and the recognition that more needs to be done to help low to moderate income individuals struggling with energy burdens. These conversations are happening in every C-suite discussion I am part of and at every conference.
Although the dialogue is happening, the budgets to put this into play are not necessarily there. While certainly growing, we're not seeing the investments in these areas and on the scale that we thought we would be seeing at this stage. While I appreciate that the conversation changes before the budgets, the disconnect remains a high concern.
HOW DO YOU THINK WE CAN ACHIEVE A JUST ENERGY TRANSITION?
This is a topic we should all be talking about because we cannot achieve the energy transition without economic and environmental justice at the centre of it.
I think that we are going to have to ask ourselves this in almost every decision we make about long-term investments. As an organisation, the centre of what we do is to work with utilities to tackle their biggest problems by changing people's behaviour. Although the behaviour changes can be small – a thermostat set point or an appliance purchasing decision – they can have a significant impact.
When I think about these changes for our most vulnerable customers, they are particularly impactful from a health, environmental, and budget perspective. Therefore, to make the most positive impact, you cannot leave groups out of the decision-making process. We need to assess and analyse if the impacts are disproportionate, as we shift to more expensive energy sources or if we are improving the environment in one area and not another.
Without a doubt, the focus on environmental justice and economic justice is critical to our business because we see them as intertwined. But we're only going to succeed if we think about the way we design our products to bring everyone along on this decarbonisation journey.
WHAT DOES ENVIRONMENTAL, SOCIAL AND GOVERNANCE (ESG) MEAN TO YOUR ORGANISATION AND WHAT DOES YOUR ROADMAP TO ACHIEVING THESE GOALS LOOK LIKE?
Oracle has always been at the forefront of tackling these issues and I've always been so impressed by how seriously we go about addressing them. Our products and our team are deeply focused on environmental, social, and governance. To me, it means making sure that every one of our products has a net positive outcome from an environmental perspective or a social perspective. And that we are helping our customers achieve the targets they have but exceed the governmental or regulatory objectives that are set for those utilities.
On the other hand, I wonder if we're asking too much of the average person: to be a part of a future that requires incredible investments – time, education, money, technology. We're asking people to become prosumers without doing the necessary due diligence to see if that is what they want. I am concerned that we are not going to achieve our objectives as a society, as an industry, and as a company if we don't focus on to make it simple for people to act. Only then can we get everyone making smart decisions about their energy use.
HOW HAS THE PANDEMIC CHANGED YOUR VISION OF THE FUTURE FOR YOUR COMPANY AND THE SECTOR AS A WHOLE?
For me, the two things that are always top of mind at any moment are 'people' and 'growth'.
We have witnessed a radical shift in the way people have been asked to show up at work. We're asking them to make huge sacrifices to adapt their home and juggle complex situations, from internet setups to childcare. To keep people as engaged and connected as possible during this time, we've all been acting as if this is a temporary shift. But, in reality, it will never again look like the way it was in the past.
The topic of growth has me really nervous, because our customers are also interacting in different ways. There are fewer opportunities to get to know people in a casual manner, fewer opportunities to have those interaction points at conferences and in physical meetings where we can engage in smaller conversations and share ideas that can result in the bigger project in the long run. I think we've still got work to do to transition from the rather formal nature of the remote meeting into the more informal nature of those conference conversations and those in-person dialogues.
The pandemic has changed my understanding of how we grow with new partners and how we engage and prepare our workforce for the future.
We cannot achieve the energy transition without economic and environmental justice at the centre of it.
WHAT ARE YOUR THOUGHTS AROUND HOW THE ARTIFICIAL INTELLIGENCE (AI) EVOLUTION IS SHAPING THE POWER & ENERGY SECTOR?
This is why I wake up every day. Every time I'm with great leaders and thinkers in our space, I am so impressed, if not a little frightened, at how much people think that the average consumer will do. From purchasing the most advanced new technologies to enrolling in the most complex plan to shut down their thermostat and unplug their space heaters. We really believe a lot in the power of the individual. But I'm incredibly concerned that we're asking people to do too much.
AI is going to play a critical role to enable a level of personalisation that can drive the actions that we need people to take in order to achieve these really ambitious decarbonisation targets we've set for consumers in our industry. Without it, we would be stuck in the past of mass-market engagement and not recognising that so much of what we can achieve can be done with small changes made in masse across the population.
ACCESS THE FULL DIGITAL MAGAZINE