21 Jan 2022
KATE ZERRENNER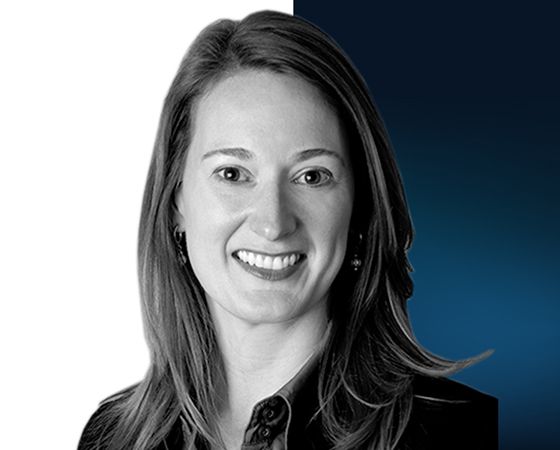 Writer and Policy professional
Kate Zerrenner has nearly 20 years of non-profit and state and federal experience in climate, energy and environmental policy, strategy, communications, and politics. Kate has extensive experience in state and federal legislative affairs, including writing legislation, preparing and giving testimony, working with and as legislative staff, and bill education. She is now combining these skills as a consultant and writer, mainly focusing on climate change and sustainability.
WHAT'S THE BEST BOOK YOU'VE READ OR THE BEST PODCAST YOU'VE LISTENED TO THIS YEAR?
As of July, I'm the producer for the podcast Climate Rising from Harvard Business School focusing on the intersection of climate and business. I'd be remiss if I didn't say that was one of the best podcasts. I also really enjoy The Big Switch, made by a professor from Columbia University. This podcast is all about the transition to a clean energy economy. The host really delves into the different components of how that happens. As a professor, she has a depth of knowledge herself, but she also invites interesting guests.
In terms of books, I have tended toward mostly history and fiction during the pandemic, rather than anything related to energy. The best book I read was 'Song of Achilles' by Madeline Miller. The book is retelling the story of Achilles and it's beautifully written.
WHAT DO YOU THINK MAKES A SUCCESSFUL LEADER?
My first job out of graduate school was with the US Department of Defense. As part of that job, I did a two-week mission to Europe, led by a retired four-star Admiral who had been the Supreme Allied Commander of NATO. I spent two weeks with him as his civilian staff sergeant and he exemplified leadership to me in every sense of the word; to the point where I hold him up as my standard, which is a hard bar to meet.
He had a sense of mission, he knew what we were doing and he made that very clear to the team. He listened to the team members' concerns and input and he considered those. He delegated where it was appropriate. He made decisions where he needed to but he was very inclusive.
The standards he set for himself and for the rest of us made me want to do a better job. To me, he is the epitome of leadership; that you are inclusive, you trust your team, you know when to delegate, you know when to make decisions, and that you've got a clear sense of mission, which is also clear to the entire team. There also need to be open lines of communication, so that when things do go sideways, there's a place to solve it and talk about it.
WHEN MEETING OTHER LEADERS, WHAT DO YOU ASK THEM?
I write fiction on the side and I have always thought about the way we do our work and the way we talk about our work in the frame of storytelling. Energy can be very technical, which leaves people out of the conversation. Stories, however, connect us as human beings. If we're going to make advances in energy, power, and climate change, it's important that we're connecting people. Therefore, when I meet leaders, I usually ask them for stories; for example by asking 'What was your pathway to get where you are?' or 'What was the most memorable job you had?'
I think those stories that connect us in a human way help build trust. So asking for stories is a good way to open up the conversation and to learn more about people, as leaders, and as human beings.
WHAT TIPS DO YOU HAVE FOR KEEPING A TEAM MOTIVATED?
As a leader, you want to make sure that people feel as if they have ownership over their work, which includes giving them the space to fail and ask questions to learn from those mistakes.
Often you learn more from your failures or from your disappointments than you do from your successes. But you have to take the time to sit back and think about it, which goes back to trust and having open lines of communication.
WHAT ARE YOUR GREATEST STRENGTHS?
I am organised. My father is an engineer and I am wired a lot like him, even though I'm not an engineer myself. I am a linear thinker, which can be a strength and a weakness because I do like to do things in a certain order. At the same time, I enjoy working with people and I think that my ability to work with lots of different kinds of people is helpful.
If we're going to make advances in energy, power, and climate change, it's important that we're connecting people.
I love to do research and I think that that really helps me get to decision points. I want to learn everything I possibly can before I make the decision. That can also be a bit of a weakness because it does sometimes take me a long time to get to the decision. However, when I get there, I'm very clear about why I'm there and I have a lot of information to back that up. This also helps with strategy because it gives me many different options.
Finally, I strive to be as inclusive as possible. I listen to people's input, even if it makes me uncomfortable and goes against what I think is the right decision.
WHAT'S THE BIGGEST RISK YOU'VE EVER TAKEN?
I have moved to Europe and back to the US twice. This didn't feel risky to me, but I know it might sound risky to others. The risk I've taken over the last few months feels like the biggest risk: I left a comfortable government job to produce a podcast, to be a freelance journalist focusing on energy, climate change and water, and to do consulting.
As somebody who is very practical and very research-based, to leave a comfortable job to do things that give me more flexibility and allow time for the things I really care about felt, risky, but so far I am loving it. It's more unpredictable, but with more than twenty years' experience under my belt, it was time for me to take more control over working on the things I want to work on. This is one thing the pandemic and working from home for this long has made clear to me.
WHICH OF YOUR LEADERSHIP SKILLS WAS THE MOST DIFFICULT TO DEVELOP?
I strongly believe in delegation. I have worked for managers who have not delegated, which is very frustrating. Effective delegation has been a hard skill to develop because it is difficult to let go of certain projects, especially ones you care so much about. However, the reward is really worth it.
WHAT'S THE MOST IMPORTANT LEADERSHIP LESSON YOU'VE LEARNED?
Teams work best when all relationships are built on trust. If the leader is open to doing what it takes to develop this trust, you will likely have a successful team. Realistically, you can't always build trust in the same way as it depends on your team members. This goes back to listening to your team and delegating to people's strengths while encouraging them to push out of their comfort zone.
WHAT INDUSTRY CHALLENGE KEEPS YOU AWAKE AT NIGHT?
The human component and the political intransigence, especially in the United States. We have the technical solutions, but there is human resistance to really seeing those solutions through. I don't know how to solve that, because I don't know how to get people to understand that the way that we're using our energy, and the way that we structure our grids, are not working anymore under the current scenario.
Humans don't really like change, especially not a big change, so it will be uncomfortable, but it's necessary.
WHAT DOES ENVIRONMENTAL, SOCIAL AND GOVERNANCE (ESG) MEAN TO YOUR ORGANISATION AND WHAT DOES YOUR ROADMAP TO ACHIEVING THESE GOALS LOOK LIKE?
We're seeing more interest in investing in clean climate tech solutions but it's still not enough. I am based in Texas, arguably the fossil fuel energy capital of the world, but you have ESG investment up against the oil and gas money and the pressure is to not change the status quo. Again, it comes down to the people and I don't know how to move this needle here.
It's very frustrating sitting in Texas, where it's very clear what the problem is. Why don't we just solve it? I do think investors are noticing that it's a good risk to take and that the risk is relatively low. I think investment can work hand in hand with policy and it helps when you have an administration that's willing to create the market incentives for people invest. However, I think investors also have to be pretty bold about this in the state.
HOW HAS THE PANDEMIC CHANGED YOUR VISION OF THE FUTURE FOR YOUR COMPANY AND THE SECTOR AS A WHOLE?
The pandemic made it very clear to people that when you are at home, you're relying on the grid at your home. In that scenario, you have control, as opposed to being in an office building. In that case, when the power goes out you are several steps removed.
In February [2021], Texas endured a horrific winter storm which our grid was not prepared for. Once summer arrived, we started getting warnings that we would have rolling blackouts because of the heat. Within a space of six months, we had two very significant problems related to our grid in our homes at a time when we were fully reliant on our homes for all of our work and school purposes.
For a long time, energy was something that people didn't think about. It was something that was always there. Now, when we are not thinking about how our grid is set up, what does that mean for us in terms of the way we live our lives? This rethink was only possible because we were all at home during the pandemic and we were all reliant on our power in our homes.
If the leader is open to doing what it takes and putting in the effort and the time to build trust, you will likely have a successful team.
WHAT ARE YOUR THOUGHTS AND FEELINGS AROUND THE ARTIFICIAL INTELLIGENCE (AI) EVOLUTION AND HOW IT WILL CHANGE THE SHAPE OF THE POWER AND ENERGY SECTOR?
I think we're already seeing a trajectory for it. From a utility perspective, we started with smart grids and getting smart meters in people's homes to make the system smarter. The next step is incorporating AI in figuring out how we can connect the consumer side and the utility side. For example, if system failure happens, how does a utility manage that, and how do you limit the impact on people? AI can create a system that is more stable, as well as more resilient, so we can pinpoint failures, and then shut those down and divert the risk.
Currently, datasets are coming from a myriad of energy resources in different places. This is a lot of information for people to work with but AI can help analyse those data sets and figure out how to manage the grid, to make it more stable and more reliable. Reliability, stability, and resilience are the key factors in the power sector and AI can help achieve it all.
ACCESS THE FULL DIGITAL MAGAZINE