21 Jan 2022
GCOBISA MASHEGOANA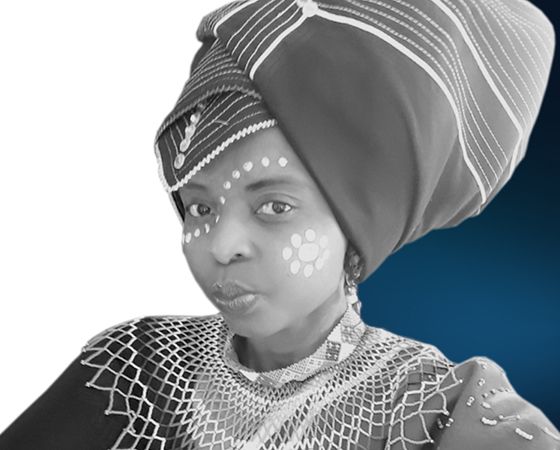 Executive Manager – Contracts, Resource and Performance Management | Eskom Holdings SOC Ltd
Gcobisa Mashegoana has over 20 years of experience in the field of project management, risk, IT, finance, contract management, procurement and supply chain management and multi-stakeholder management. Gcobisa is currently leading a research project that is looking at developing a comprehensive, just energy transition strategy to advance South Africa's aspirations for a lower carbon economic growth and socially inclusive future. The ambition of this strategy is to transition to net-zero greenhouse gas emissions by 2050, with concomitant commitment to creating jobs, stimulating local manufacturing and contributing to a just transition for South Africa.
WHAT'S THE BEST BOOK YOU'VE READ THIS YEAR?
My favourite book is 'Betting on a Darkie – Lifting the Corporate Game' by Mteto Nyati, who is the Chief Executive Officer of Altron Group. It's an interesting story about the journey of an overachiever, a corporate leader who had to overcome many challenges in his career. As much as it is interesting from a corporate leadership perspective, he also reflects on his life journey: Being a son of a shopkeeper, a family man and a business leader from both local and multinational corporations.
WHAT DO YOU THINK MAKES A SUCCESSFUL LEADER?
Having clarity of focus is the number one characteristic of a leader. You need to know what needs to be done and the goals that you need to achieve as a leader. Secondly is the connection. It is important to stay close with your team and be able to understand what inspires them daily and also how to ensure that they know that they are valued as your team. Thirdly, what works for me is compassion. There's nothing wrong in showing the people that you work with that you care and that they do matter.
The last two aspects are agility – being able to read more and to listen more to what others are saying – and being able to communicate effectively.
WHEN MEETING OTHER LEADERS, WHAT DO YOU ASK THEM?
It is interesting to hear their story and the lessons learned, which ultimately gives me insight into their mistakes so that I can avoid making them myself. Additionally, I am intrigued by what 'keeps them awake at night' concerning their leadership position and at the same time what keeps them motivated, relevant and impactful as a leader.
WHAT TIPS DO YOU HAVE FOR KEEPING A TEAM MOTIVATED?
You have to value your people. When people know how their contribution fits into the bigger picture, that gives them every reason to wake up and go to work daily. So it's more about letting your team know that they do matter and that their contribution is noticeable. That keeps your team motivated, especially if you have communicated your goals very clearly. People need to know what they need to do and know how they contribute to the bigger picture.
WHAT ARE YOUR GREATEST STRENGTHS?
My ability to empower others: a role that cascades outside of the work environment into the community. I normally use the term 'GTY' as my philosophy, which stands for 'greater than yourself'. I am in the business of creating people that are better than I am and I am very much passionate about human capital, particularly youth and women empowerment. The reason why empowerment is my passion and my strength is that I know who I am and I am confident of this because of people who have supported me throughout my career.
Other leadership qualities are agility and adaptability: being able to adapt to different situations and progressive leadership with integrity. I hope those values have transferred across to my leadership role.
WHAT'S THE BIGGEST RISK YOU'VE EVER TAKEN?
South Africa hosted the Soccer World Cup in 2010 and it was very important at that time as a country that we ensured that there was an uninterrupted supply of electricity. I was given the challenge to turn around a project concerning the World Cup that was running late. I had six weeks to deliver. I knew it was a risk and I knew the impact the project would have on the country, so I took the risk.
The programme itself was to establish an integrated generation control centre, whereby we would have an online system for monitoring the electricity supply in the country during the World Cup. It was quite a risk, but I took it upon myself and said: You know what, if I don't stretch myself as the leader, I will never know my capabilities. I think that through my leadership, we were able actually to deliver a week before the World Cup started and we managed to save some costs too.
The reason why empowerment is my passion and my strength is that I know who I am, and I am confident of this because of people who have supported me throughout my career.
WHICH OF YOUR LEADERSHIP SKILLS WAS THE MOST DIFFICULT TO DEVELOP?
As I have been developing within my role, I have found that giving honest and constructive feedback to others is a challenge. However, it is necessary. It was a difficult skill to master when and how to give feedback and to say when things are not acceptable and can't be tolerated. I quickly learned to remove any personal bias and emotion out of these conversations, while enabling an environment where people feel safe and comfortable to receive feedback whether negative or positive.
Effective delegation is another skill that has tested me over the years. Often, people have the skill and capacity but lack the drive and attitude to own that task or project. Being able to identify the right team member for the task is critical; and a necessary skill to develop otherwise you will end up taking on an overwhelming amount of work that will limit your self-development.
WHAT'S THE MOST IMPORTANT LEADERSHIP LESSON YOU'VE LEARNED?
Leadership is all about people and enabling others to act. You need the necessary skills to motivate, influence and persuade people to get the job done. You owe your success to your team and your customers, as without them you cannot effectively achieve the objectives set by the team and the wider organisation. When your team understands the expectation, if they are confident in their skills and ability to meet the expectation, they will call on you as a leader to assist when they face a roadblock. This creates a high performing team.
As a leader, you need to be aware of your strengths and weaknesses and know when to ask for help.
WHAT INDUSTRY CHALLENGE KEEPS YOU AWAKE AT NIGHT?
Climate change. The effects cause a desperate need to shift from the current energy system to one that is better in terms of sustainability, environmental impact, climate, human health and economies. We need an energy system that will eradicate poverty and ensure that the supply of sustainable and low carbon electricity is accessible to many. And in the process of doing so, we need to provide solutions for the people who will be affected by the transition in terms of the workers and also the communities – just to make sure that we safeguard nature and the future for future generations.
The second topic, one that is very close to my heart, is the total inclusion of women in the energy sector, and especially in top leadership positions. The figures are alarming. I mean, we're talking 2021 and women still account for 20% of the total workforce in the industry. And the representation at higher levels is even less than that. In South Africa, women in a top position, represent around 4%. There have been several initiatives making progress but we are still significantly underrepresented in the energy sector. To overcome this, it will take no one else but us, women, and strong collaboration between the education sector, the business sector and the government. It can only be done if we all work together.
WHAT DOES ENVIRONMENTAL, SOCIAL AND GOVERNANCE (ESG) MEAN TO YOUR ORGANISATION AND WHAT DOES YOUR ROADMAP TO ACHIEVING THESE GOALS LOOK LIKE?
Eskom has a long-term strategy in place where one of the objectives is to achieve net-zero emissions by 2050. This effort factors in the need for ongoing organic economic growth.
Secondly, the goal is to ensure that we do have effective and equitable access to electricity by modernising our power system and facilitating an accommodative energy industry for the future. The plan is to separate our generation, distribution and transmission divisions, and one of the drivers behind that is to first facilitate a competitive energy industry.
We also have feasible strategies to become a financially and operationally stable utility in the country and also in Africa. We are moving away from our reliance on coal and we're shifting our focus towards implementing the just energy transition. There are several initiatives where bundling renewable technologies with strategies will reignite the economy and create around 100,000 jobs through that renewable energy rollout reindustrialisation.
HOW HAS THE PANDEMIC CHANGED YOUR VISION OF THE FUTURE FOR YOUR COMPANY AND THE SECTOR AS A WHOLE?
The biggest change, which is not only experienced by Eskom in isolation, is that the future world of work has arrived very fast and presented many challenges in terms of the enhanced digital culture that you had to adapt.
There are some challenges as well; for example, in terms of the rate of adoption of the new digital culture practices and the question of assimilation for employees working alone. It has some negative impact on our employees in terms of health and wellness. In addition, the threats have increased with regard to cybersecurity breaches and information security.
As a leader, you need to be aware of your strengths and weaknesses and know when to ask for help.
For employees, the pandemic brought to us the future world of work very fast. In terms of the industry, it brought us a decrease in consumption and a positive impact on the emissions. However, it poses a challenge because with a current economic slowdown, how then do we continue to ensure that we drive the implementation of cleaner energy solutions?
WHAT ARE YOUR THOUGHTS AND FEELINGS AROUND THE ARTIFICIAL INTELLIGENCE (AI) EVOLUTION AND HOW IT WILL CHANGE THE SHAPE OF THE POWER AND ENERGY SECTOR?
When you speak of AI, we're not talking about something that is in the distant future. However, to realise the impact and potential benefits that the AI evolution can bring, again it will require complementary leadership by the government, business and civil society.
AI is the future of business. If you take it home to the energy sector, AI presents the opportunity to cut energy-related losses, to improve our planning and operation and the control of the power system. There are many technologies we can already use, like storage and solar generation, and they are essential for the development of the energy sector.
ACCESS THE FULL DIGITAL MAGAZINE