Partner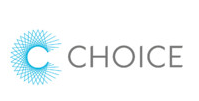 WORLDWIDE, electric utilities lose an estimated US$96 billion annually to fraud theft. At the same time, water companies are losing US$40 billion every year whilst calls for water conservation have never been greater. Last but not least, reduction of CO2 emissions and increase in public safety are driving reduction in gas losses.
In a nutshell, electric, gas and water utilities are seeking ways to protect their revenue and reduce waste without large capital investments.
And CHOICE provides innovative solutions whether you collect billing data in real time or once a month, that help to reduces losses with the same utility's OPEX, benefiting all stakeholders.