Initiate!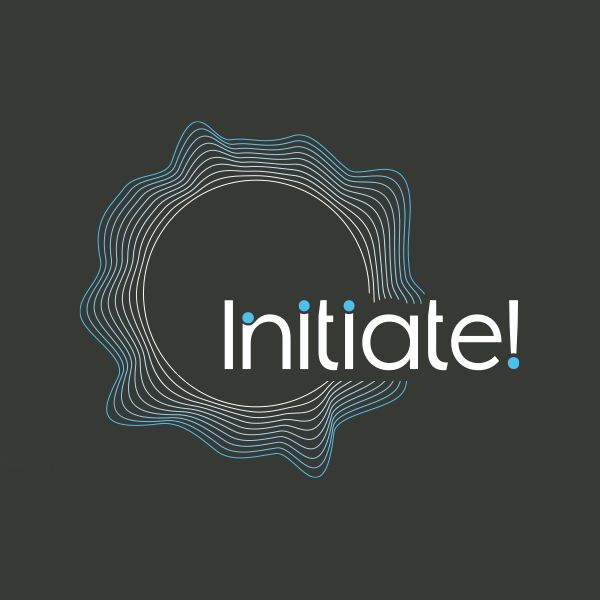 Initiate! spotlights talent, fosters innovation and empowers entrepreneurs within the power and energy space. It connects start-ups with established players to drive the industry to deliver a just and fair energy transition for all. The Initiate programme is committed to bringing the Innovation Community to a wider audience through knowledge-sharing and insights 365 days a year.
It's clear that the next generation of technology and talent has proven to be resilient. It is not easy having to navigate your way into the complex energy industry, while in some instances having to adjust and even pivot. Students with delayed internships and extended periods for graduating, let alone having to launch their career by finding their first job. Already bootstrapped start-ups are having to change their strategies and, like a lot of us, have to connect and work in a fully remote environment. The need to decarbonise our sector is more apparent than ever, which means that we as Initiate are now more than ever committed to supporting the innovation eco-systems, especially the next generation of our industry leaders.
Although our programmes have mainly been focused around live programmes taking place at various global events, we have continued to support and gather our community online. During the past few months, a line-up of different online programmes have been developed to create an impact in various regions through local initiatives. Through project research, collaboration with partners, innovation and invention we will continue to show the strength of our community's ability to bounce back and come back stronger than ever. Next generation technology is here to stay and to make a difference.
In 2021 we will be launching multiple programmes and initiatives to accelerate the adoption of technology and innovation.
- Sietske Jacobs, Initiate Director
AFRICA
The Initiate 2019 Young Talent Challenge awarded first prize to a team of young thought leaders and disruptors who have continued to claim titles in challenges across the globe. Economist Fredrick Amariati, cyber specialist and IT genius Alex Osunga, renewable energy experts Raymond Kiyegga and Ignatius Maranga have developed a solar-powered container for rural communities, dubbed 'Kijiji'. In 2020, this innovative team secured 3rd Place in the virtual Efficiency for Access design challenge.
Having overcome a myriad of challenges in the 2019 Initiate Young Talent Challenge and the Design for Access challenge, this team's ability to conquer every obstacle thrown in their path has afforded them many opportunities.
After winning the Initiate Young Talent Challenge in 2019, the team received an all-expenses-paid trip to Russia's first nuclear plant. They met with other like-minded disruptors and thought leaders from across the globe where they shared knowledge and experiences while forging friendships and business connections. The ability to take real-life challenges within their communities and find sustainable solutions will stand these individuals in good stead in their efforts to transform the African power and energy sector.
The Initiate programme has given this team a platform to be able to think outside of the box and expand their horizons while working under extreme pressure. They intend to grow within the Initiate! community and continue with their dream of becoming entrepreneurs within the energy space.
ASIA
The Enlit Asia Initiate programme entered the Indonesian market for the first time in 2018.
In 2020, the Indonesian Energy Innovation Challenge, founded by Initiate partner Energy Investment Management BV, a clean energy investment advisory firm, partnered with Initiate in Asia.
The project partner launched the Indonesian Energy Challenge in 2018, in 2020 held as an online pitching competition. It brought together all parties in the region interested in the energy transition. This exciting programme aims to stimulate and mobilise innovative individuals to develop ideas in renewable energy solutions contributing to the Indonesian energy transition. The platform provides like-minded entrepreneurs and students with a space to share their ideas and solutions, and identify and develop new connections and networks.
Start-ups, entrepreneurs, students and universities from South-East Asia, mainly from Indonesia, Malaysia and Singapore, participated in this challenge, showcasing novel ideas and innovations to improve Indonesia's energy eco-system. The winner goes to Powerbrain in the start-up category and Sinari as the runner-up as they impressed the judges with the most innovative and sustainable solution for Indonesia's energy transition.
Powerbrain provides solutions for business owner in Indonesia to increase their profitability by optimising energy costs in building by utilising IoT and AI technologies. In the ideation category the winning team is E-Rice and the runner-up Nyala Indonesia.
AUSTRALIA
Enlit Australia and Initiate have partnered with Startupbootcamp, a global accelerator for innovative energy start-ups with a particular focus in the area of digitisation analytics. The Initiate! pavilion at the 2019 show featured eight start-up companies from the Startupbootcamp programme and offered 'Office Hours' for new start-ups to apply for participation in future boot camps. Each participating start-up put their presentation skills to the test in the Tech and Innovation Zone on the show floor. These innovative start-ups also featured in a panel discussion as part of the show's content programme with Energy Australia, a leading power company and a programme mentor.
The ongoing partnership with Startupbootcamp goes beyond the live event. As 2020 saw engagements pivot to digital, the Initiate Australia team collaborated on a webinar focused on investing in early-stage start-ups. Speaking with two start-ups, a large investor and a top VC firm, the online discussion was well received across the market. The partnership with Startupbootcamp continues with the participation of their scale-up programme, Energy Tech Hub.
This team will expand in 2021 to include a second partner, Energy Lab, offering a similar programme as well as university participation.
EUROPE
The Initiate programme was first introduced to the European market in 2014 and has continued on an upward trajectory seeking out exciting, ground-breaking and disruptive ideas and solutions from entrepreneurs, start-ups, scale-ups and young talent from across the continent.
The latest and hottest new thing is Initiate's 'bread and butter', and there are few topics that are hotter in the energy transition at the moment than 'clean hydrogen'. In recognition of its growing status as an enabler to meet Europe's decarbonisation ambitions, Initiate launched its Clean Hydrogen Series this year.
The series kicked off with an expert panel discussing its role in the EU's 2050 Climate Neutral Target. The overall conclusions were clean hydrogen has a fundamental role to play and we must act now to make it a reality. The subsequent episodes in the series for 2020 focused on drilling down into its potential to decarbonise three key demand sectors, i.e. transport, heavy industry and heating.
Launching this year is the 'Innovation Nation Series', which will focus on the status of the innovation ecosystem in particular European countries by bringing together key innovation stakeholders – incubators & accelerators to successful scale-ups to VC & CVCs to government bodies and university/research institutes – to discuss this from a policy, technology, educational and financial perspective.
Finally, Initiate's Accelerate 2 Initiate will take place four times in 2021. This exclusive matching programme provides selected start-ups with fantastic opportunity to pitch their innovation to corporates, with the winners securing the opportunity to work with them and potentially have their innovative solution piloted.
USA
While the Initiate programme is still relatively new to the United States, the team has been blown away by the force, speed, and gumption of current energy entrepreneurship. There is a vast need for new technology and talent in the energy sector right now, and this is evident when speaking to large utilities, like Dominion Energy, during a recent panel discussion, cleverly named the State of Innovation.
Virginia has passed legislation to become carbon neutral by the year 2050 and sustainability is key. Lisa Moerner, Director of Innovation & Sustainability Technology at Dominion Energy, named four current drivers: the rise of distributed resources, the decarbonisation of transportation, data, and energy & sustainability. Moerner went on to say that Dominion is concentrating on working with start-ups who focused on sustainability in some way.
Adam Sledd, Director of the Dominion Energy Innovation Center, explained how the university system in Virginia is very strong and therefore supports the thriving ecosystem. He also praised Dominion for "sending a signal to the market so the rest of the US can follow". Dominion is currently investing big time in offshore wind and solar but Moerner mentioned that transportation and electrification are up next. Sledd encouraged entrepreneurs that now is the time to start a company, especially in Virginia and if the company has a technology based around offshore wind, solar, or EVs. Through this panel discussion, an important lesson was learned. Virginia is not just the hub of US history – only focused on the past – it is also a modern state, looking ahead and leading the way to a greener and more sustainable future.
Access the full digital magazine
Request a copy of the print publication