Enlit World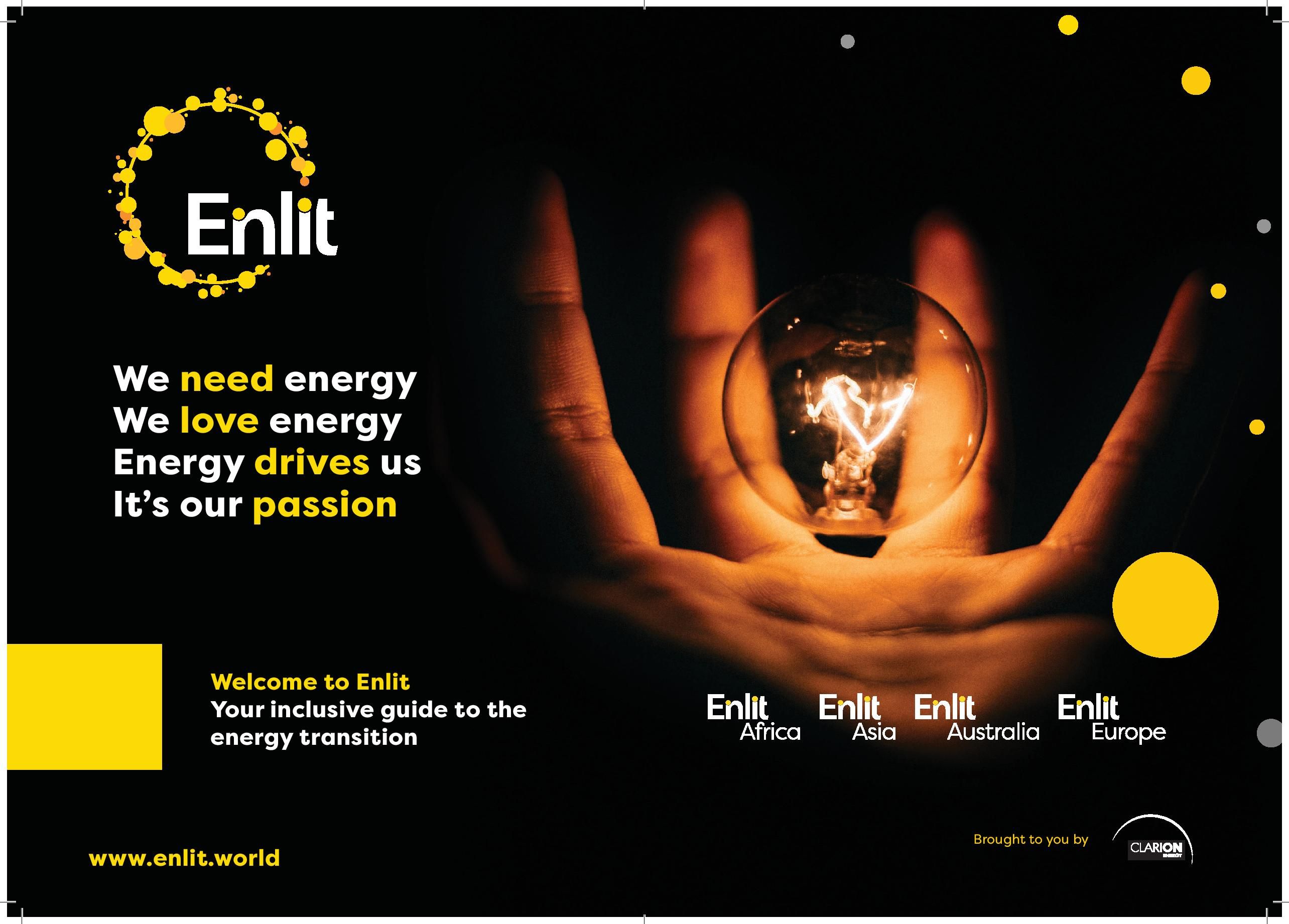 Enlit's clear vision is to be your inclusive guide to the energy transition. From source to generation and grid to consumer, the boundaries of the sector are blurring. This evolution is being shaped by established players, external disruptors, innovative startups and the increasingly engaged end-user.
As Enlit, the new unifying brand for Clarion Energy's Utility Week and POWERGEN portfolio, spreads its wings across the globe, it will bring all of these people together to seize current opportunities, spotlight future ones and inspire the next generation to participate in the journey. From the very conception of the Enlit vision, the ambition has always been to offer more than a series of annual events.
Enlit's purpose is to create a continually evolving online resource and community platform that is available 365 days a year. Even though the purpose is the same in Africa, Asia, Australia and Europe, the fact that Enlit is embedded in the regional markets enables it to evolve a strategy that will serve the regions at its best.
Join us on a tour around the globe with Enlit or visit www.enlit.world to find out more.
ENLIT ASIA - HOW ENLIT IS MAKING AN IMPACT ON THE ENERGY TRANSITION IN THE REGION
Driven by government targets and increasingly attractive regulatory frameworks as well as increased public awareness and private sector sustainability goals, the energy transition continues to gather pace in Southeast Asia. Renewable energy and digital technologies are increasingly playing a role across the value chain, from utility-scale generation to distributed energy resources, and from power plant monitoring to AMI. Enlit Asia supports the energy transition by providing a unique platform for the entire regional power sector to get updates, showcase developments, share insights and network with industry colleagues from across the region, driving our cleaner energy future.
Go to www.enlit-asia.com to find out more.
ENLIT AUSTRALIA - OPPORTUNITIES FOR THE AUSTRALIAN ENERGY SECTOR

Whilst the live show has been moved to 2021, the team is still busily preparing for a content-rich show that truly embodies the notion of being 'the inclusive guide to energy transition'. Focusing on the three pillars of Expo, Knowledge and Network, Enlit Australia is a unique event in that it covers the industry from end-to-end. From generation, with no bias toward any particular generation technology, transmission/ distribution and on into utility retail. In addition, the Enlit Australia Digital Series was launched to keep the Enlit community connected and engaged during these uncertain times. Providing you with expert opinion and insights on a range of topics relevant to the Australian power and electricity sectors, from industry forecasts to successful case studies and technical innovations.
Go to www.enlit-australia.com to find out more.
ENLIT EUROPE - THE RELENTLESS JOURNEY TO A CARBON-NEUTRAL 2050
In recent years we have witnessed how companies are rising to the challenges of today and are investing in, and piloting, new solutions, stimulating young talent and innovating business models. Enlit Europe's digital platform and live event will highlight these successes and act as a community to connect incumbents and disruptors, so that they may inspire each other and, in turn, evolve the energy transition.
Enlit will tell their stories – and yours too. As part of our promise to be the only inclusive guide to the energy transition in Europe, we will be a platform for voices to be heard from across the whole energy spectrum. Ultimately, this platform will be where you can follow the plethora of European energy projects. It will also shine a spotlight on the most innovative startups to invest in because innovation is one of the cornerstones of Europe's energy transition – without it, our 2050 targets will fail.
Go to www.enlit-europe.com to find out more.
ENLIT AFRICA IS HERE!
Enlit Africa will bring together a community in a blended live and digital event over three days in Cape Town, as we meet and inspire each other and develop actions into a working plan for the coming year. Apart from live, regional meet ups, we will also bring you cutting edge content through webinars, exclusive one on one interviews with the who's who of the energy sector, compelling content from our host publication ESI Africa, product launches, technology showcases and much more.
Enlit Africa Connect will be our digital meeting place enabling you to connect with your industry peers in real time or talk to a supplier to discuss your energy future. We believe this platform assists in removing the restrictions and costs of travel, allowing you to be in attendance from any part of the world. Go to www.enlit-africa.com to nd out more.
Go to www.enlit-africa.com to find out more.
Access the full digital magazine