12 Nov 2019
UJUNWA OJEMENI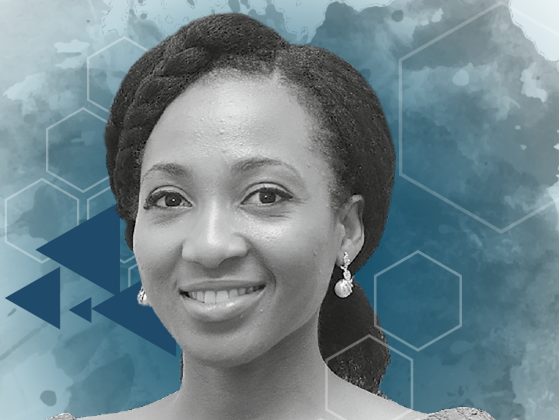 WHO WERE YOUR ROLE MODELS DURING THE PIVOTAL STAGES OF YOUR LIFE?
I have had various role models through my life journey, from my hardworking parents, to some great bosses that have advocated for me, to great women in the industry who are leaving their mark, and other young global leaders who are creating significant impact in their spheres.
WHAT DO YOU THINK MAKES A SUCCESSFUL LEADER?
Two quotes that I relate closely to are: "Without the ability to capture the hearts, minds, and energy of others, the truly important things in work and in life can't be achieved", by George Hallenbeck; and ''Leadership goes far beyond mere technical skills, but more importantly, character, and the ability to inspire others is crucial". I believe that a true leader should positively influence people—influencing up, down and across organisations. This delivers business results and drives behavioural change to achieve objectives.
WHEN MEETING OTHER LEADERS, WHAT ONE QUESTION DO YOU LIKE TO ASK?
"What one quality has been defining for your leadership journey?" I enjoy hearing their various perspectives on what has worked for them on their leadership path as this allows me to imbibe those that are suitable for my circumstances, while avoiding any glaring mistakes.
WHAT ARE YOUR GREATEST STRENGTHS?
My ability to focus on delivering results, which typically requires a problem solving mindset. I am a firm believer in asking the question "How can we achieve the set objectives?" rather than asking: "Can it be done"?
WHAT ARE YOUR GREATEST BLIND SPOTS?
I used to avoid putting people in awkward positions, which may have been interpreted as me shying away from confronting issues head on. As this isn't best practice for resolving issues, I am working on being upfront and transparent about my expectations of others.
WHAT TIPS DO YOU HAVE FOR KEEPING A TEAM MOTIVATED?
I am learning the value and importance of understanding each team member and their unique motivators. This helps to identify relevant growth and personal development opportunities such as bigger assignments, trainings, speaking engagements, workshops etc. It could also involve working with them to identify mentors in line with their aspirations.
WHAT'S THE BIGGEST RISK YOU'VE EVER TAKEN?
One of my biggest career moves was moving from a familiar role in the Gas & Power sector to a relatively unknown off-grid industry at the time. Most recently, I have moved into the public sector, which is equally exciting and challenging.
WHAT IS YOUR 'SECRET SAUCE' FOR FOCUSING ON THE END GOAL AMONGST THE NOISE?
I identify a few priorities, writing down clearly the end goals, and cutting out all other distractions to focus on those. This might mean saying "no" to a fair number of tasks that do not get me closer to those selected goals. I question myself each day to ensure that my activities are still leading me to the end goal and if not, I realign my actions accordingly.
WHEN PARTNERING WITH AN ORGANISATION, WHAT FACTORS ARE DEAL-BREAKERS FOR YOU?
Firstly, incompatible values—it is important for me that our values are aligned and if they are diverging, it is definitely a deal breaker. Secondly, effective communication. When information is inconsistent on multiple occasions the relationship needs to be critically evaluated. Thirdly, being inflexible to compromise does not do well for any partnership. An ideal situation is to think win-win in every interaction.
WHAT'S THE BEST BOOK YOU'VE READ THIS YEAR?
'Great at Work: How Top Performers Do Less, Work Better and Achieve More' by Morten Hansen has been one of my favourites this year. It emphasises that one needs to select a few important priorities, and dedicate all efforts required toward achieving them. I have seen this work, but the hard part is determining the most important priorities and then placing a laser focus on those. It reminds me that small steps can make a huge difference in the long run.
WHICH OF YOUR LEADERSHIP SKILLS WERE THE MOST DIFFICULT TO DEVELOP?
Emotional intelligence is definitely an area that requires conscious effort to cultivate as a leader— finding the right balance between showing care and empathy while still ensuring leadership boundaries are maintained—can be tricky. I am learning to use empathy to build trust with others. This emotional investment creates loyalty and motivates individuals to go the extra mile when it is required.
WHAT'S THE MOST IMPORTANT LEADERSHIP LESSON YOU'VE LEARNED AND HOW HAS IT PROVEN INVALUABLE?
I have learned to acknowledge that I do not know it all and that I am not always right. This self-awareness encourages me to open up to new ideas that others have to share. This has proven to be invaluable because as I look back at the times I was open to suggestions from others, they turned out to be useful in one form or another. It is thus crucial to be a great listener as a leader. Finally, it is important to care about the people as much as the mission. People are the bedrock of any organisation or initiative, so even when you push them to be better, you must help them to learn and grow.
HOW DO YOU ACHIEVE BALANCE IN YOUR LIFE?
It has been vital for me to be upfront about what my priorities are based on and how I define success—it is family first for me. This has helped me to set realistic expectations and boundaries. In addition, I am learning to think long-term when setting goals and making important decisions. When opportunities arise, this makes it easier to determine whether it takes me closer to achieving my long-term personal and professional goals. Finally, I have come to acknowledge that balance might be a myth—there are tradeoffs at each point in life.
WHAT INDUSTRY CHALLENGE KEEPS YOU AWAKE AT NIGHT?
The most pressing concern I have is when we will achieve affordable access to energy for all. Currently, one billion people (13% of the world's population) still live without electricity and more than 3 billion (41%) use polluting fuels to cook, negatively impacting their health, productivity, and overall quality of life. With all of the progress being made to improve energy access, it is forecast by the World Bank that 674 million people, or 8% of the world's population, will still be in the dark in 2030 if current trends of electrification continue. It still remains relatively expensive upfront for many people to afford clean energy solutions, and a number of business models currently being implemented are not yet viable. Therefore, I am constantly thinking of ways to support the energy companies in the industry to find business models that are commercially viable yet affordable to the off-takers.
WHAT TREND IN THE GLOBAL ENERGY SPACE DO YOU SEE BECOMING INTRINSIC TO THE OVERALL POWER NETWORK?
I believe that affordable energy storage solutions will be a game changer for the industry; storage is currently one of the most expensive parts of the entire energy solution. Indeed, good storage solutions also serve as a solution for grid stability and reliability and where renewable energy has been integrated with the grid. According to Bloomberg NEF, with the falling cost of storage technologies, and the expected increasing requirement for energy for electric vehicles as well as energy access in remote regions where grid extension costs are prohibitive, the demand for energy storage technologies looks promising and will be a $620 billion investment opportunity by 2040. The future is definitely looking brighter.