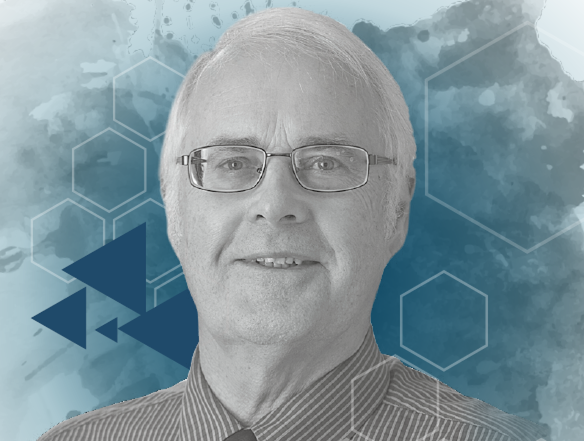 WHO HAS INSPIRED YOU TO GET TO WHERE YOU ARE TODAY?
I have had two effective mentors, with the first being my grandfather who was a prevalent figure in my childhood. He taught me a lot about personal attributes and problem solving. In my current position, it was an ex chief executive of mine at a power board here in New Zealand—I worked at a power board for nine years where I started out as an account manager and then became commercial engineer and then an analyst—he was a very effective leader: always calm, analytical, never accusatory, and quiet but when he spoke, it was well worth listening. The model and approach that he demonstrated is one that I hope I emulate in my life.
WHAT DO YOU THINK MAKES A SUCCESSFUL LEADER?
This is a person who leads the charge. Often, they will be the quieter, humbler people in the room. They are calm under pressure, have vision, courage, integrity and above all humility. Additionally, a true leader has the ability to focus and inspire their team.
WHEN MEETING OTHER LEADERS, WHAT ONE QUESTION DO YOU LIKE TO ASK?
I often ask: "Which one thing do you wish you had done differently?" Looking back in retrospect on decisions that they have made. As leaders, we should always be reviewing what we do and how we do it to get insight into what we have delivered.
WHAT ARE YOUR GREATEST STRENGTHS?
Firstly, enthusiasm. I like to inspire and enthuse, especially when I train people. It is rewarding to witness the moment when a person genuinely understands something that was previously a challenge to comprehend, generally due to the highly technical nature of the process or system.
Secondly, I have a very disciplined lifestyle and I am exceedingly determined, but not to the point that I can't be swayed by a good argument.
WHAT ARE YOUR GREATEST BLIND SPOTS?
I have a great interest in the 'how' and the 'why', which means that I can get bogged down in the detail. This can hinder the things that should be noticed if taking a higher level view. This is something that I am constantly challenged by but I am continually working on it.
WHAT TIPS DO YOU HAVE FOR KEEPING A TEAM MOTIVATED?
In the term 'team' I include all participants in the New Zealand power and electricity industry because we as regulators have to work with them. If we change a regulatory process, we require them to implement that change within their systems. Motivation is really about instilling a vision in people; they must be made to feel a part of the process.
WHAT'S THE BIGGEST RISK YOU'VE EVER TAKEN?
My biggest risk—personally and professionally—was the rollout of three world-first projects in New Zealand at a time when the concepts were in their infancy— high speed customer switching; full global reconciliation; and a non-mandated rollout of smart metering. These were mammoth changes to the industry that we did but it's placed New Zealand's industry into a place where we can have what I would call 'a transactional grid'—the grid of the future where people have an influence on their purchasing costs, and can trade directly themselves.
These projects were high risk and I will readily admit that there were decisions in retrospect that we could have made a lot better if we had been equipped with the information that we have now.
If these inter-related projects had proved unsuccessful, it would have been massively career limiting for me; a massive business risk for the Electricity Commission who were the regulators at the time; and a massive risk to the industry because of all the investment ploughed into training, job creation and developing new core market systems.
WHAT IS YOUR 'SECRET SAUCE' FOR FOCUSING ON THE END GOAL AMONGST THE NOISE?
I write things down. I carry an A4 notebook, which I review every night and again in the morning. As people get older, they learn to think differently and certainly the way I think now perhaps is different to how I used to think. Often people appear to grasp a process more quickly; it's not that they actually think quicker but rather they have trained themselves to dismiss things faster that don't apply in that situation.
WHEN PARTNERING WITH AN ORGANISATION, WHAT FACTORS ARE DEAL-BREAKERS FOR YOU?
I always research a person and their company in-depth before I meet them. When face-to-face, I do an assessment of their capabilities and pay close attention to their body language and default personality traits. I ask myself how they present themselves, are they going to be easy to work with and are they likely to deliver.
WHAT'S THE BEST BOOK YOU'VE READ THIS YEAR?
Strangely, it's not on regulation [laughs]. The most interesting book I've read is on Egyptian Pharaoh chronology, 'Pharaohs and Kings' by David Rohl. The Pharaohs had to be mighty leaders with vision—this can be questionable with some of the Pharaohs—but they had an astounding ability to innovate.
WHICH OF YOUR LEADERSHIP SKILLS WERE THE MOST DIFFICULT TO DEVELOP?
Delegation. I always find it difficult, which comes down to my blind spot of attention to detail. However, having developed this skill, it has resulted in teams forging ahead and making strategic decisions without my intervention.
WHAT'S THE MOST IMPORTANT LEADERSHIP LESSON YOU'VE LEARNED?
Going back to the story of the Pharaohs, very few were natural people managers. Personally, managing people is not something that I am an expert in, rather it's something that I would do under duress. Therefore, the most important lesson that I've learned is that if you want an effective team, don't manage the people. If you need to manage the people, there is something wrong with the team.
HOW DO YOU ACHIEVE BALANCE IN YOUR LIFE?
Balance, I'll look that word up! [laughs] I spend a lot of time with my family, and I enjoy photography and working in my garden as a therapeutic escape. Reading is something else I do often, particularly books on history and different cultures.
WHAT INDUSTRY CHALLENGE KEEPS YOU AWAKE AT NIGHT?
Changing technology—it is the opportunity that we have going forward. This is the most interesting time that I've had in this industry in the last four decades. There is a lot of change that is going to be required in existing markets across the globe because the current structure prohibits the ease of moving toward the 'transactional grid'. A big challenge for regulators is ensuring that regulation works, giving market structure and discipline without stifling innovation and competition.
WHAT TREND IN THE GLOBAL ENERGY SPACE DO YOU SEE BECOMING ENTRENCHED INTO THE POWER NETWORK?
Change! There is a lot of talk about change being a disruptor, but I prefer to call it adaption or evolution, as existing processes need to change. Knowing that this shift is underway, if we aren't active and well prepared, then this will cause disruption. However, if we are preparing for it, then we will have evolution.