12 Nov 2019
LESLIE SIBERT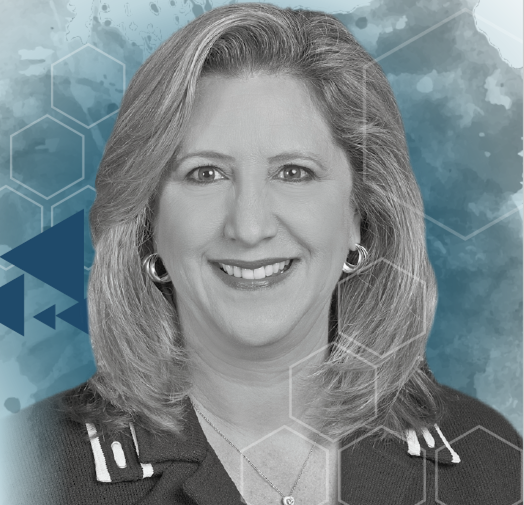 WHO HAS INSPIRED YOU TO GET TO WHERE YOU ARE TODAY?
The most pivotal role model for me was a senior female officer at Georgia Power who took me under her wing and counselled me when I was promoted as a brand-new officer—I was young and was the first female officer over our transmission organisation at Georgia Power, making me the first female officer over an operational organisation at Southern Company. At the time I had a one-year-old and a four-year old at home too, so it was quite a big change [laughs].
With all that I was dealing with, and I had an all-male leadership team who were technically deep in transmission, she helped me begin to understand how to effectively navigate my role and the responsibilities associated with it. I was young, full of new ideas, I had worked in multiple roles across the business and I felt confident about what I understood of the business and wanted to make a difference. She groomed me into that role, and even to this day she remains my mentor.
WHAT DO YOU THINK MAKES A SUCCESSFUL LEADER?
A leader has to be visionary and see beyond the day-to-day challenges and recognise the opportunities of the future and how to leverage them. Having the ability to engage their employees in charting that path forward is a key attribute of a successful leader.
WHEN MEETING OTHER LEADERS, WHAT ONE QUESTION DO YOU LIKE TO ASK?
What are you the proudest of?
This question can draw out a wide range of answers giving you insight into how that person thinks.
WHAT ARE YOUR GREATEST STRENGTHS?
I'm a strategic thinker, with an entrepreneurial spirit, which means I'm not afraid of change. I'm always open to doing things differently and because I have the business experience, I can identify and strategically assess how innovative ideas or products can apply to our business in a multitude of ways. I think that makes me unique in the operational side of the business, where activities are typically very tactically focused on the day-to-day work, getting capital projects done, maintaining the system and getting the lights back on. At the same time, I encourage teamwork by identifying each member's strengths and leveraging them. As a leader, you want to encourage people and help them understand what their developmental needs are without changing them.
WHAT ARE YOUR GREATEST BLIND SPOTS?
Patience [laughs]. When I stepped into my current role, I was able to immerse in learning about the grid modernisation technologies that are rapidly developing and becoming economically viable. I developed a high sense of urgency for our company to start piloting and learning about these technologies. I had to recognise through my efforts to influence that not everyone has been exposed to what I have seen nor do they believe that it will impact our service territory as rapidly as I may believe. Therefore, I needed to be more patient to ensure that I didn't get out ahead of people and I spent more time communicating and seeking to understand their concerns in embracing these new technologies.
WHAT TIPS DO YOU HAVE FOR KEEPING A TEAM MOTIVATED?
From experience, the communication piece is critical. It's not just talking to people, but rather setting the vision, setting the goals followed up with constant communication and transparency of any changes to that vision. The other factor is to allow people to participate. I believe in encouraging forums where people can have the opportunity to inform decisions and give input on various strategies.
WHAT'S THE BIGGEST RISK YOU'VE EVER TAKEN?
The biggest risk I took was when I stepped into my role as VP of transmission, a business unit that I did not have work experience in. I had worked on a few strategic projects related to transmission, but never within the organisation. It was risky going in as their first female officer leading an all-male leadership team with great depth in the transmission business. I felt the biggest challenge would be getting that team to view me as credible, as knowing the business, and demonstrating to them off the bat that I was on their team and that I was going to be actively engaged in the business and decision making.
WHAT IS YOUR 'SECRET SAUCE' FOR FOCUSING ON THE END GOAL AMONGST THE NOISE?
Because I am inherently optimistic and persistent, I have high confidence in people that they're going to understand the objectives over time and recognise the benefits. Additionally, I think you have to find respected allies, who can advocate for you as needed. It's important to always maintain a positive outlook and believe in yourself.
WHEN PARTNERING WITH AN ORGANISATION, WHAT FACTORS ARE DEAL-BREAKERS FOR YOU?
Credibility is huge, you have to be credible and have high regard for trust and ethics. Lastly, you must have courage and when I say courage, I mean you need to be open to change and challenging the norm.
WHAT'S THE BEST BOOK YOU'VE READ THIS YEAR?
'Who moved my cheese?' by Spencer Johnson. It's a short fable that talks about how to cope positively with change. We have to be better at anticipating change and adapting, as there's no choice!
WHICH OF YOUR LEADERSHIP SKILLS WERE THE MOST DIFFICULT TO DEVELOP?
Communication has always been a challenge for me. There is a fine art to knowing how much to communicate and on what platform. I always work on this area and I don't think you ever truly conquer it. I've become acutely aware that people need to hear a message multiple times before it resonates with them, which means that consistency in what you say is crucial. You have to be very careful about nuances and about saying things in a joking manner even if it's not your communication style.
WHAT'S THE MOST IMPORTANT LEADERSHIP LESSON YOU'VE LEARNED?
Knowing when the timing is right to introduce an idea. We all have great ideas but the timing to get the right people's buy-in is crucial. You have to identify when the time is right and act quickly, therefore you have to always be ready with your pitch.
HOW DO YOU ACHIEVE BALANCE IN YOUR LIFE?
I've participated on a lot of women's leadership panels and this is always the question that people ask. In my opinion, it's not about balance, but rather 'blending', which technology can play a role in facilitating. If you're going to have a family and be successful in your career, you need to find a spouse that you know has the same goals as you have and will participate in the care of your children. It's going to take both of you working together and, in some cases, it's going to take one of you making a career choice to follow the other's career. You have to love what you do, and I love what I do. This 'blended' approach worked for me because of my 24/7 role in operations.
WHAT INDUSTRY CHALLENGE KEEPS YOU AWAKE AT NIGHT?
The industry is undergoing some unprecedented change at a much faster pace than what I think our industry is ready for. Driven largely by customers' changing expectations, our shareholders' changing expectations, our regulators' changing expectations, and continued advancements in technology. We've got many more third parties coming into the energy business. With all these dynamics occurring, I think about operating our system and how much more complex it's going to be. We are going to become more reliant on digital solutions to operate our system which has a physical and cybersecurity aspect—cyber predominantly. I don't think we're ever going to be able to stay ahead of the bad guys. We can do our best to secure our system as best we can but at the end of the day, we must have good recovery plans.
WHAT TREND IN THE GLOBAL ENERGY SPACE DO YOU SEE BECOMING ENTRENCHED INTO THE POWER NETWORK?
The whole shift toward low carbon energy resources, distributed resources, smart electronic solutions on the grid, the transformation of the transport sector toward electric vehicles, all must be facilitated by a secure, flexible, intelligent and integrated grid. The grid will become the platform that will integrate these resources, enabling them to work together. Simply said, distribution is becoming the "Centre of the Universe".
Access the full digital magazine here