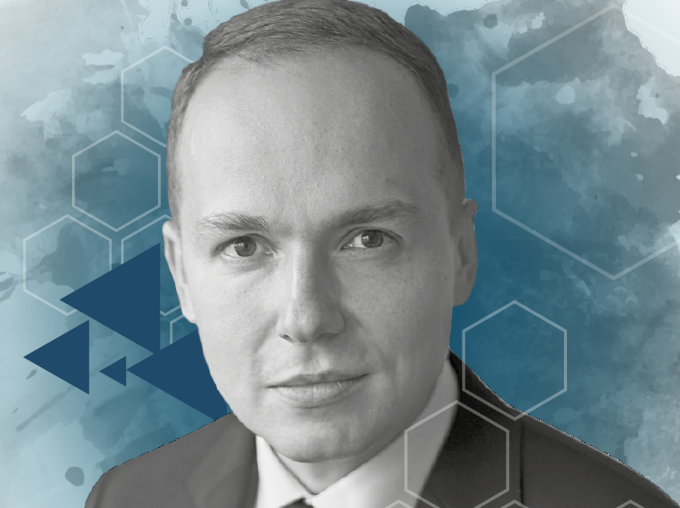 WHO HAS INSPIRED YOU TO GET TO WHERE YOU ARE TODAY?
There is no particular person that I can attribute to who I am today. I have taken the best qualities from the connections and encounters I have had throughout my life and applied them to my own circumstances. Only you can create the right path for yourself and therefore it is important to continue to learn about the world around us, taking an interest in various topics like sport and politics, which will equip you with a diverse communication skillset to refer to in any communication set-up.
WHAT DO YOU THINK MAKES A SUCCESSFUL LEADER?
It is critical for a leader to have a clear vision of what they are striving to achieve and where they want to bring their team. While building my career I realised that one way of achieving your goal is to have the inner energy that drives you forward. Luckily, I always had that energy.
WHEN MEETING OTHER LEADERS, WHAT ONE QUESTION DO YOU LIKE TO ASK?
What childhood opportunities were presented to you that gave you the frame of reference to evolve into your current leadership position? What was the role of your parents?
When asking myself this question, my mother's friendly and empathetic approach toward people was entrenched in me, which has always encouraged me to have a positive outlook on situations and business.
WHAT ARE YOUR GREATEST STRENGTHS?
When faced with a challenge, I focus on the opportunity that it presents. Additionally, with an open mind I encourage new ideas from my team that are different from my own.
WHAT ARE YOUR GREATEST BLIND SPOTS?
I like to call a spade a spade and address a situation directly and openly. Therefore, for me, it is difficult to maintain negotiations when the conversation changes course due to ulterior motives, which can often happen with the negotiations I have.
WHAT TIPS DO YOU HAVE FOR KEEPING A TEAM MOTIVATED?
Always keep a clear and transparent line of communication toward achieving the clearly mapped out goal. This should be the goal of the team—not the business or CEO— which inevitably is a step toward achieving the organisation's vision. By focusing on one goal at a time, as a leader you learn the strengths of each team member, which enables you to help each member recognise their own potential approach to the work environment. This results in greater self-motivation and accountability toward achieving the unified objectives set by the team and the business.
WHAT'S THE BIGGEST RISK YOU'VE EVER TAKEN?
This is more of a challenge than a risk: the decision to head up our new energy holding division. This was a process of developing new business approaches and new philosophies that would complement the dated model of Ukrainian distribution companies. A part of our goal was to find a fresh and diverse management team who could assist in realising and implementing this vision. This was an unpredictable [laughs] yet momentous milestone in my life. Every day we are presented with challenges—business challenges or life challenges—which results in ongoing self-improvement and development.
WHAT IS YOUR 'SECRET SAUCE' FOR FOCUSING ON THE END GOAL AMONGST THE NOISE?
The secret is that you need the right ingredients to create a phenomenal meal! A successful leader should set 4-5 focus pillars to achieve the goal and set a clear path to concentrate the efforts on achieving this goal.
WHEN PARTNERING WITH AN ORGANISATION, WHAT FACTORS ARE DEAL-BREAKERS FOR YOU?
Without fairness and shared values there are no grounds for good negotiation and coordination.
WHAT'S THE BEST BOOK YOU'VE READ THIS YEAR?
The biography of Alex Ferguson— the manager of globally-recognised football team Manchester United — 'My Autobiography'. I like the history of successful leaders in football and I think this book has a lot of interesting highlights and philosophies of this man.
WHICH OF YOUR LEADERSHIP SKILLS WERE THE MOST DIFFICULT TO DEVELOP?
I started out as an economist and climbed the ladder to my current position. It was a challenge to develop the skills that came with the career growth. The biggest challenge was being able to create a vision that I could translate into an idea that was easily comprehendible. Secondly, finding the right people to work on achieving this vision with me was also a challenge—having the right team is crucial to achieving any short-to-long- term vision.
WHAT'S THE MOST IMPORTANT LEADERSHIP LESSON YOU'VE LEARNED AND HOW HAS IT PROVEN INVALUABLE?
Selecting a team that shares the same values as each other is another important lesson. Instil trust and faith into your team to give them opportunities to recognise their true potential.
HOW DO YOU ACHIEVE BALANCE IN YOUR LIFE?
Similar to what I said earlier about having focus pillars, you have to have daily personal focus areas. For me it is family and friends.
WHAT INDUSTRY CHALLENGE KEEPS YOU AWAKE AT NIGHT?
The power and energy industry is currently developing at a rapid rate where for me specifically microgrids and Artificial Intelligence (AI) is proving to be the most challenging. Until now, the question remains which tasks and challenges the grids will be faced with in mass popularisation of microgrids. At the same time, the use of AI in business is actively developing in the world. This summer, JP Morgan Chase integrated AI to write promotional copy in its marketing companies. In our field, AI can completely replace a person to manage the network infrastructure, but it is still impossible to predict when this will happen, which remains a challenge for electricity distribution operators.
WHAT TREND IN THE GLOBAL ENERGY SPACE DO YOU SEE BECOMING INTRINSIC TO THE OVERALL POWER NETWORK?
Globally we are seeing a rapid drive for the electrification of transport, households and businesses. Apart from the development of the Electric Vehicle market, we also observe the intensive involvement of the consumer as an energy market player through demand response and storage. These trends bring electrical grids under the intent look of market players as bigger investments into the innovative modernisation and security of the girds are needed.