12 Nov 2019
HEATHER ROSENTRATER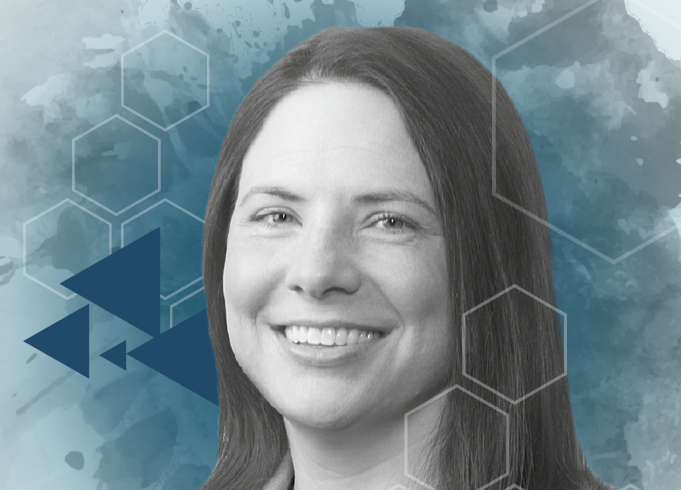 WHO WAS YOUR ROLE MODEL DURING THE PIVOTAL STAGES OF YOUR LIFE?
I am incredibly fortunate to have had several role models throughout my life and career that are noteworthy. One that made a significant difference in my leadership path is a leader who saw potential in me that I didn't see in myself at the time. He encouraged me to learn more about leadership concepts and models, which set me on a journey of continuous learning in this area. Through the years, as I've moved into leadership roles with more responsibility, I've also mentored others to help them recognise their potential.
WHAT DO YOU THINK MAKES A SUCCESSFUL LEADER?
Ultimately, I believe successful leaders build trust with those they work with and demonstrate they care about people on an individual level. This has been a consistent message shared by Avista's CEO throughout his career and something I very much believe as well.
WHEN MEETING OTHER LEADERS, WHAT ONE QUESTION DO YOU LIKE TO ASK?
I like to understand a leader's path to leadership, what originally drew them to leadership, who their mentors were, and what lessons they learned from failures they experienced along the way. I've found this lets them guide the conversation to some of their most significant insights or experiences as a leader and creates a more organic conversation.
WHAT ARE YOUR GREATEST STRENGTHS?
I've learned over the years the importance of consistency in how I lead. I know as my scope of responsibility increases, it becomes harder to be connected with the day-to-day operations of the company, so I must create an environment where people are comfortable sharing both positive activities and challenging issues with me.
WHAT ARE YOUR GREATEST BLIND SPOTS?
I truly believe that feedback is a gift. When someone is willing to provide me with feedback, I do my best to fight the natural human reaction of justifying my actions. Instead, I intentionally focus on listening with a belief that I will gain insight from the feedback and that, even though it may be hard to hear, in the long run, feedback combined with thoughtful reflection is one of the most valuable ways to achieve continuous development.
WHAT TIPS DO YOU HAVE FOR KEEPING A TEAM MOTIVATED?
I've found that helping teams understand how what they are doing supports the bigger picture can be extremely motivating. Reminding team members about the "why" while completing tasks can help keep people motivated and focused.
WHAT'S THE BIGGEST RISK YOU'VE EVER TAKEN?
Earlier on in my leadership journey, I was in a role where I felt my technical understanding and experience aided my leadership effectiveness. As an Electrical Engineer, I grew up on the electric side of the business. After assessing my gap areas while updating my development plan, I had shared with my leader that I had an interest in learning more about the natural gas side of the business. I was later approached with a rotational opportunity in the natural gas supply area of the business. It was when this opportunity was offered that I remembered a quote by Eleanor Roosevelt that I had had on my refrigerator since college which said: "Do one thing every day that scares you." I mustered up the nerve to accept the rotation, recognising the incredible learning opportunity it presented.
WHAT IS YOUR 'SECRET SAUCE' FOR FOCUSING ON THE END GOAL AMONGST THE NOISE?
When starting new initiatives, it's helpful to take time to make sure I can articulate the 'why' at the highest level and effectively link it back to our strategy. After I've identified what I feel is an easily understood way to describe the 'why', I then review the explanation with a few people to get feedback.
WHEN PARTNERING WITH ANOTHER ORGANISATION, WHAT FACTORS ARE DEAL-BREAKERS FOR YOU?
Consistent with my belief that trust is foundational for a successful leader, I also believe trust is key for the success of any relationship.
WHAT'S THE BEST BOOK YOU'VE READ THIS YEAR?
One topic that I've consistently had a passion about is empowering women. I recently finished reading 'Moment of Lift' by Melinda Gates. As a female in a predominantly male field of business, similar to Melinda Gates' professional experience, I went into the book expecting a narrower focus on empowering women specifically in the business world. I quickly found that I appreciated her broader and thoughtful step-by-step explanation of the more foundational areas to focus on, such as family planning and access to education.
WHICH OF YOUR LEADERSHIP SKILLS WAS THE MOST DIFFICULT TO DEVELOP?
I've always known that I am naturally conflict adverse, which I've had to overcome as I evolved into a leadership role. Early on in my career, I thought the best way to give constructive criticism was to do so without emotion. As you can imagine, with that technique, I dreaded situations that required me to give feedback because it didn't go so well. Recognising I had a lot of room for improvement, I started looking for tools that I could leverage to improve my effectiveness and reduce my anxiety. A book called 'Crucial Conversations', published by McGraw-Hill, was one effective tool. One of the main components of the book suggests starting with the heart when preparing to engage in a crucial conversation. This approach has completely changed my results!
WHAT'S THE MOST IMPORTANT LEADERSHIP LESSON YOU'VE LEARNED AND HOW HAS IT PROVEN INVALUABLE?
I learned the hard way how easy it is, and also how damaging it can be, to not take accountability when sharing decisions or direction that may not be well received. When tough decisions are attributed to the company or another leader, it erodes your authority and credibility as a leader. Taking the time to understand the drivers behind decisions at a level that you can explain the considerations to others is extremely important. Equally important is finding ways to support and trust in the decision, even if your leadership can't share all of the information that contributed to the decision.
HOW DO YOU ACHIEVE BALANCE IN YOUR LIFE?
The Center for Creative Leadership uses a button with 4 holes to help participants remember the importance of paying attention to spending time on work, family, community and self.
I think self-care is the most frequently neglected area. This visual reminds me that making time to focus on myself, whether reading, paddle boarding, or even treating myself to a facial, is just as important for balance as the other areas of life.
WHAT INDUSTRY CHALLENGE KEEPS YOU AWAKE AT NIGHT?
I feel very fortunate and honoured to have spent my career working with amazing people who help provide an essential service to customers which improves their quality of life. Moving forward, there will be a lot of opportunities to find new ways to ensure the sustainability of the utility business model, wildfire resilience, and employee and community safety related to our infrastructure.
WHAT TREND IN THE GLOBAL ENERGY SPACE DO YOU SEE BECOMING INTRINSIC TO THE OVERALL POWER NETWORK?
As more utilities are recognising the importance of setting clean electricity goals, the grid will be an essential platform to enable this new future in the most affordable way for our customers.
Today, the grid is underutilised, due to the large variability in load between the peak and average load. Automation and new customer partnerships support the optimised integration of distributed energy resources on the system. I'm excited by the possibilities that the future holds for the energy industry and how we partner with our customers to create a new energy future – together.
Access the full digital magazine here