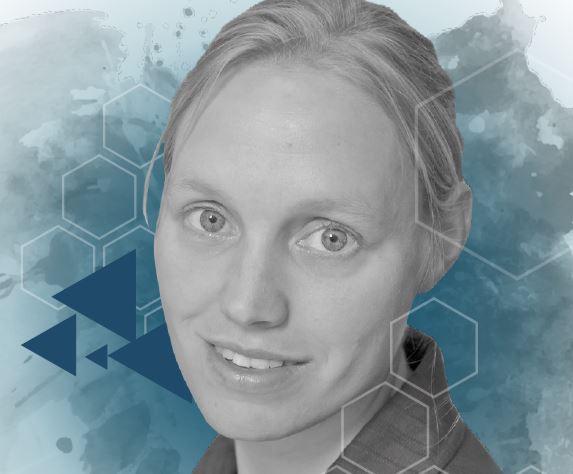 WHO HAS INSPIRED YOU TO GET TO WHERE YOU ARE TODAY?
I was inspired by personalities such as Gandhi and Nelson Mandela who truly lived for an objective. From the perspective of a mentor, my line manager at my first job at Greenpeace demonstrated to me the importance of investing in your team; she took pride in what her team achieved and in how each team member performed. Her actions have shaped the way I understand leadership.
WHAT DO YOU THINK MAKES A SUCCESSFUL LEADER?
I think there are various dimensions, with the most important being to have a clear vision and sense of purpose. This is the foundation to inspire others and to lead with
passion. Secondly, having the ability to get the best out of people and the team, by inspiring and supporting their motivation to achieve the common goals of the organisation, but also to grow as individuals in their field.
WHEN MEETING OTHER LEADERS, WHAT ONE QUESTION DO YOU LIKE TO ASK?
What is driving you at the moment? Because we all have different objectives in how we run an organisation, this question is seeking out their unique objectives and more importantly how they go about achieving them.
WHAT ARE YOUR GREATEST STRENGTHS?
I am very passionate with a very strong sense of purpose. I am also very conscious of supporting my team in the background while giving them space to develop and exposure and credit for achievements that they have tirelessly worked on.
WHAT ARE YOUR GREATEST BLIND SPOTS?
Conventions, especially when I don't understand the reasons for them. For example, I often forget typical set phrases to introduce a statement. I also don't use a personal Twitter account, even though I know it is part of the game and more or less expected from the head of a business association.
WHAT TIPS DO YOU HAVE FOR KEEPING A TEAM MOTIVATED?
Having inspiring and meaningful objectives and goals as an organisation makes the team feel that they are a part of something that has a bigger purpose. At the same time,
it is important to give the space and responsibility to each individual that allows them to grow, develop their interests and achieve their successes.
WHAT'S THE BIGGEST RISK YOU'VE EVER TAKEN?
The biggest risk in my professional life has been the rebranding of my organisation, a process that I initiated and led. We not only widened the scope of the association, but fundamentally changed the structure of the membership and fees. If things had been perceived badly, we could have lost our influence, as well as many members in the process. Fortunately, things turned out well and members not only stayed but we saw the level of engagement increase and more companies joining.
WHAT IS YOUR 'SECRET SAUCE' FOR FOCUSING ON THE END GOAL AMONGST THE NOISE?
I always make sure to stay in contact and keep up discussions with others outside of my direct field, which contextualises my thoughts within the bigger picture. Secondly, I always try to find time to be in nature, ideally up in the mountains, where I can get the
headspace to focus on what's required.
WHEN PARTNERING WITH AN ORGANISATION, WHAT FACTORS ARE DEAL-BREAKERS FOR YOU?
If I feel that trust is being undermined in any way, this would be a dealbreaker for me.
WHAT'S THE BEST BOOK YOU'VE READ THIS YEAR?
'Homo Deus' by Yuval Noah Harari. Based on a very holistic, and sometimes surprising perspective on human history, Harari draws a fascinating picture of the future of humanity in a world that increasingly relies on Artificial Intelligence (AI). What I like is that he accepts progress as a fact, with all its benefits and risks. It is neither nostalgic or
gloomy nor enthusiastic in drawing a picture of the realities that we might soon be facing.
WHICH OF YOUR LEADERSHIP SKILLS WAS THE MOST DIFFICULT TO DEVELOP?
I am inclined to think about the bigger picture, the long-term vision, the common interest. But obviously, this isn't everything—short-term benefits and particular interests matter! I found it difficult to learn how to cater to those as well. The lesson for me has been that moving toward a common goal is not always a linear path and sometimes requires some loops and turns to accommodate specific needs, while staying true to
the overarching objectives.
WHAT'S THE MOST IMPORTANT LEADERSHIP LESSON YOU'VE LEARNED AND HOW HAS IT PROVEN INVALUABLE?
Be true to your fundamental beliefs and if they don't match with the organisation or the team that you're leading then it's either time to convince the team or organisation to
shift, or you have to leave. You can only lead if you are inspired yourself and if you truly believe in what you are working toward. I once made a conscious decision to change jobs because the organisation wasn't ready to take on a new challenge, the next step in the business model, that I felt was necessary at that time.
HOW DO YOU ACHIEVE BALANCE IN YOUR LIFE?
I need to be in nature every day and I am fortunate to cycle 45 minutes to work each way through the forest which gives me a lot of balance. Another dimension that gives me balance is my family with my baby daughter, who forces me to step back from work and spend time with her, which is very important.
WHAT INDUSTRY CHALLENGE KEEPS YOU AWAKE AT NIGHT?
Of course the industry is working on technical solutions and embracing society change to address climate change. But are these solutions and responses fundamental enough? Are we busy preparing the right solutions that will scale and lead to a step-change in time? Or are we fiddling while Rome is burning?
WHAT TREND IN THE GLOBAL ENERGY SPACE DO YOU SEE BECOMING INTRINSIC TO THE OVERALL POWER NETWORK?
Across the industry, it's the three D's that have been internalised—Decarbonisation, Digitalisation and Decentralisation. Decarbonisation is an imperative that can no longer be disregarded. Digitalisation is technical progress that we can shape but not stop. Decentralisation is a logical consequence of the other two Ds, but it is probably also a reflection of people's wish for participation, interaction or control in a globalised world. I think these are trends that are here to stay.