12 Nov 2019
EIRINI STAVROPOULOU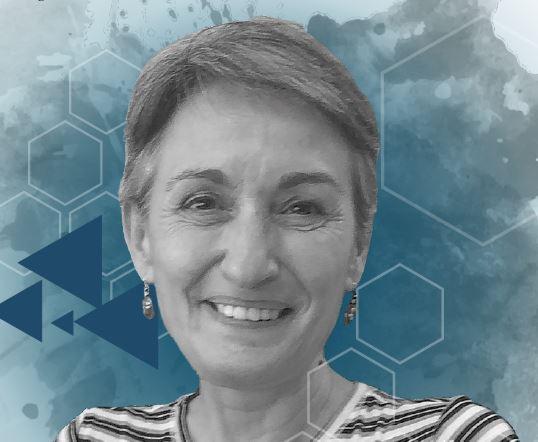 WHO HAS INSPIRED YOU TO GET TO WHERE YOU ARE TODAY?
I have always been inspired by those individuals who leave a positive and lasting impact on humanity. People such as Nikos Kazantzakis and Albert Einstein.
The imprint that you leave behind, no matter the field, is important.
WHAT DO YOU THINK MAKES A SUCCESSFUL LEADER?
In my opinion, a leader must embody three main characteristics: vision, discipline and passion. However, having morals and a conscience is what one needs to leave a positive imprint on others.
WHEN MEETING OTHER LEADERS, WHAT ONE QUESTION DO YOU LIKE TO ASK?
1. How easily do they accept their own mistakes?
2. How often do they apologise to others and make an effort to make amends?
Leaders should be able to acknowledge their mistakes within a reasonable time frame that enables them to fix their errors on time without feeling the burden of having to accept their fault.
WHAT ARE YOUR GREATEST STRENGTHS?
I am able to differentiate between what is important and what is not. Through my commitment and determination toward the success of a goal, I remain focused on the essential parts that need to be achieved.
WHAT ARE YOUR GREATEST BLIND SPOTS?
I have a natural fear of the unknown. I often find it a challenge to manage my negative emotions during critical situations. When I realise that it isn't easy to control my emotions, I take a step back and avoid expressing them. In case this happens during a meeting, it is always helpful to ask for a break in order to relax and reassess the situation in order to see everything with clarity.
WHAT TIPS DO YOU HAVE FOR KEEPING A TEAM MOTIVATED?
A leader should always give clear directives and continuously discuss the end-goal with the team. Additionally, by giving people a sense of accountability, a win-win situation is achieved as the team feels empowered and in turn gives its best in order to achieve the objectives set. Our job is not to do it alone; we need to cooperate and do things as a team.
WHAT'S THE BIGGEST RISK YOU'VE EVER TAKEN?
By choosing to work in the public sector, I am not able to appoint members onto a team. Due to the nature of working for a utility, I get to manage many projects with different teams who at times may not be suitable for the project.
WHAT IS YOUR 'SECRET SAUCE' FOR FOCUSING ON THE END GOAL AMONGST THE NOISE?
In order to achieve my target, there are several skills I have to action including analysis, knowledge, industry experience, and most importantly, positivity and constant self-improvement. I think this is my 'sauce' [laughs].
WHEN PARTNERING WITH AN ORGANISATION, WHAT FACTORS ARE DEAL-BREAKERS FOR YOU?
If a potential partner manipulates a situation for their own advantage. For me a win-win deal is always having the goal in mind and working together to achieve it.
WHAT'S THE BEST BOOK YOU'VE READ THIS YEAR?
Rather, this is the best book that I have ever read: 'The Saviours of God' written by Greek author Nikos Kazantzakis. The key theme in the book revolves around the meaning of human existence and is meant to help the reader evolve his/her imperfect human nature. According to Kazantzakis, every human being has divinity within. His book helped me to find the reason for my existence. We only live once and we need to add value to our existence.
WHICH OF YOUR LEADERSHIP SKILLS WERE THE MOST DIFFICULT TO DEVELOP?
Emotional Intelligence—how to place myself in someone else's shoes. You must understand others and their needs. This is a crucial skill for any leader to effectively
lead a team.
WHAT'S THE MOST IMPORTANT LEADERSHIP LESSON YOU'VE LEARNED?
In order to be a good leader you have to accept yourself first and accept your team for who they are. It's not easy to achieve this, but it's essential to know that everyone is
important. Everyone!
If you manage to achieve this, then you will be able to get anything from the others. Because, if someone feels accepted, they will naturally want to offer more.
HOW DO YOU ACHIEVE BALANCE IN YOUR LIFE?
I try to have creative hobbies outside of work, including sewing, which involves creating my own handbag designs and products. Secondly, in order to manage my stress, I often include exercise into my daily activities.
WHAT INDUSTRY CHALLENGE KEEPS YOU AWAKE AT NIGHT?
The energy sector is very strange nowadays where the ongoing and rapid changes in the legislative and regulatory frameworks is concerning. All these changes need to be managed, communicated and transferred to the customer to convince them to do a specific action, and this is not an easy task.
WHAT TREND IN THE GLOBAL ENERGY SPACE DO YOU SEE BECOMING INTRINSIC TO THE OVERALL POWER NETWORK?
Definitely the digitalisation of the sector: in order to satisfy the needs of today's market, everything has to be translated into a number and digits. Energy is no longer the product; rather the products that we sell to the customer are our services. The customer is interested in what lies behind the meter, and the quality of the service received rather than the quality of the power being generated.
Today's customer is no longer passive but plays an active role. The entire energy value chain has to cooperate and work together to provide the services that the current customer requires, such as Demand Response, Distributed Energy Resources (DER) and storage management services. Certainly, all the above are taking place while our highest priorities are the optimal network operation and the financial benefits for each customer.