12 Nov 2019
The next data foundation for the energy cloud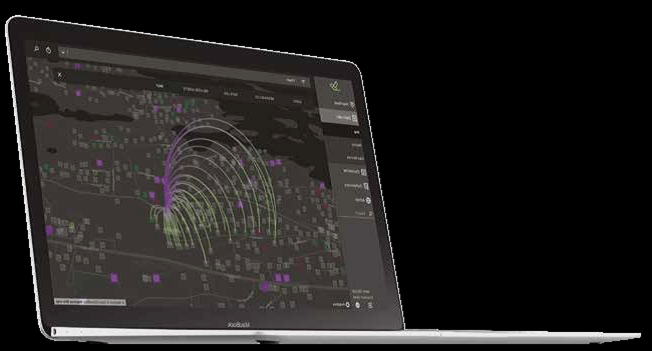 Data & Analytics
The current leaders in the utility industry are facing a tough realisation: not only do they have to become digital utilities, but it's essential they evolve their organisational DNA to achieve rapid transformation.
Key to this rapid-fire evolution is data integration.
Artificial Intelligence and Predictive Analytics are two examples of data-hungry functions, which legacy systems can't keep pace with; however, there is an ever-growing influx of data from renewables, electric vehicle charging, smart meters, IoT, and more. This abundance of data enables utilities to apply a start-up mindset to their established organisations by accessing their information significantly faster than before.
Norway-based Greenbird Integration Technology CEO, Thorsten Heller, is a strong advocate of the need to empower utilities to illuminate 'dark data' to push every button in the quest to expand an organisation's internal DNA and its ability to adapt and be able to innovate at pace. "We want to speed up innovation for utilities," says Heller. "We talk about dark data because 90% of the data that a utility has is never used for anything. We want to illuminate the dark data, making it accessible and usable."
A digital integration hub is born
In 2010, Greenbird developed, together with its Nordic clients, re-usable integration applications for utilities using a traditional middleware and enterprise service bus platform (ESB).
This gave birth to the digital integration hub in 2015: Utilihive created a cloud-native platform tailored specifically for utilities, taking advantage of emerging cloud technology.
The platform evolved throughout 2016 until 2019.
The initial platform was built using operational profits from integration projects with the developers' Scandinavian clients, who also contributed to shaping the platform.
In total, the project received $5 million capital investment of Series A funding from Statkraft Ventures and ETF Partners. This enabled the developers to develop the software adaptations to take Utilihive to a global market. In addition, the integration hub has received investment from Horizon 2020, a highly competitive European Union fund that gives projects the potential to create entirely new markets or revolutionise existing ones.
Unlocking utilities' big data
This innovative platform unlocks utilities' big data, which can be crunched and managed, making it accessible to all parts of the organisation. The improved data flow enables utilities to be more flexible and innovative, so their systems can now adapt to changes in consumer attitudes and behaviour, delivering what their customers want.
Additionally, the platform facilitates the utility shift from a grid operator to the platform operator. This means they can provide the platform for other providers in the energy sectors such as DERs and electric vehicle charging stations.
Delivering complex integrations
When the Taiwan Power Company needed to integrate smart metering IT infrastructure to support the rollout of smart meters to 1.2 million homes across Taiwan in 2018, Utilihive was the platform selected for data provisioning.
Integrations with the MDM needed to be run for multiple head-end systems as well as multiple backend systems such as billing and asset management.
When the project is completed in early 2020, it will not only be capable of handling multiple types of events while metering data with 15-minute resolution from the initial 1.2 million metering points will be generated, but the platform can also scale easily to handle 12 million metering points without additional functional changes.
Utilihive has also facilitated the integrations between the IT and Operational Technology (OT) as well as the necessary integrations within OT itself; this offers a safeguard against real-time power outage events by providing improved and accelerated access to data.
Additional integrations were put in place between systems driving daily operations and between the meter head-end systems and advanced analytics platforms.
The robust platform successfully managed the multiple integrations in this large and multi-faceted project in a ground-breaking timeframe of just three months, compared to the anticipated 18 months that conventional methods would have required.
A well-configured integration system can ignite the spark for data-driven innovation 80% faster than is standard with traditional system integration projects, all of which plays a major role in speeding up new service development while shortening the time to market. Such expanded platforms offer utilities the opportunity to easily embrace and utilise technology empowering digital grids, Smart Cities, e-Mobility, microgrids and distributed energy sources.
Project milestones
Since the inception of Utilihive, the first milestone was reached in Scandinavia. By 2013, all subscribed Norwegian clients owned more than 80% of the country's smart meters.
Norway's Smarthub Alliance has been using Utilihive since 2016 to deliver smart metering data to its utility members. The Series A funding enabled the company to take a more international focus and in 2017 they teamed up with a global IT vendor to deliver smart meter technology to a nationwide utility in the Middle East.
Utilihive was an integral part of the project, rolling out nearly one million smart meters in the region.
Currently, the team is undertaking more international projects and are very proud to be part of a large-scale smart meter project across Taiwan.
Having already completed an initial pilot of 200,000 metering points, they are now moving into the next phase of rolling out 1.2 million smart meters, with Utilihive taking the project to completion with more than 12 million metering points set to be delivered throughout Taiwan.
Project challenges
While the platform has successfully been integrated into large smart meter projects, integration still remains a challenge. Utilities today must integrate technology at the grid edge, which makes integrations between OT and IT increasingly important for all utilities. These integrations have significant challenges, including security issues which limit the type of data that can be exchanged.
These security factors are an issue for cloud-based deployment. Some jurisdictions around the world regulate against utility data leaving the premises. There are solutions that enable utilities to work within these regulations—such as a hybrid cloud solution that provide a data centre or a private cloud—but this presents additional challenges and increases project complexity.
A further demand placed on the modern digital utility is the need to create sustainable value from its data and to ensure that the facility can adapt quickly to changing requirements and opportunities in the ongoing energy revolution. New systems must take into account the integration of legacy systems to manage the flow of data between IoT, IED devices and meter readings, meter data management and billing software.
With improved access to data, utilities can harness the power of emerging technologies such as Artificial Intelligence and Predictive Analytics and enable them to put data and technology at the heart of their organisations as they develop a digital DNA that will help them to evolve to be able to accelerate at the pace digital natives demand.