12 Nov 2019
Revolutionising solar market transactions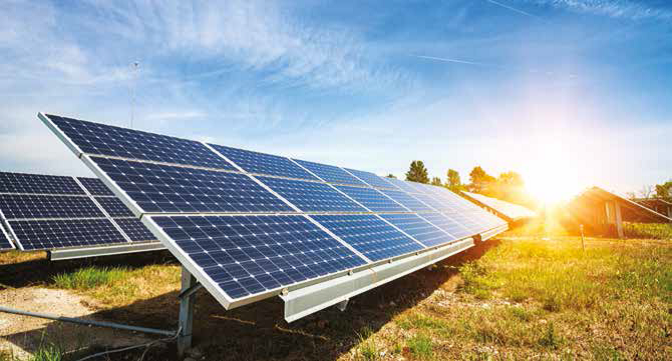 Finance & Investment
By leveraging the most comprehensive performance database of solar assets in the United States and the strength of the global insurance markets, innovation is enabling investors to minimise risk and increase returns.
kWh Analytics has developed a tool that reduces the cost of capital, which is the single largest cost for a solar project. Using its proprietary actuarial model and risk management software (HelioStats), the firm developed the Solar Revenue Put, a credit enhancement for solar investors, to drive down investment risk and encourage the development of clean, low-cost solar energy, guaranteeing up to 95% of a solar project's expected energy output.
kWh Analytics' wholly-owned brokerage subsidiary places the policy with risk capacity rated investment-grade by Standard and Poor's. As an 'all-risk' policy, the Solar Revenue Put protects against shortfalls in irradiance, panel failure, inverter failure, snow, and other system design flaws.
The Solar Revenue Put provides comprehensive coverage that banks rely upon, enabling financial institutions to more easily finance solar projects on terms more favourable to the sponsor.
Since its official launch in December 2017, this tool has been identified to enable acquisitive solar investors to win more competitive bids by reducing their cost of capital.
The Solar Revenue Put has been incorporated into a variety of project financings, ranging from thousands of residential rooftop power plants to centralised utility-scale solar farms.
Both refinancing and new build financing have been supported by the Put. With the Solar Revenue Put, industry sponsors and banks are able to reduce the risk—and therefore the cost—of solar. Less risk means less cost and more solar.
Low-interest rates make this an opportune time for refinancing and locking in lower rates.
Refinancing with the Solar Revenue Put allows sponsors to increase the debt sizing; thus sponsors can benefit from the lowered risk profile of the operating asset. Money that sponsors can get out of refinancing with the Solar Revenue Put will be instrumental to the industry's growth. Companies can use the money from refinancing to invest in developing new projects, and asset owners can use it to buy more projects or portfolios. Solar projects are typically funded by debt and equity. The Solar Revenue Put enables developers to secure more debt—an average of $7 of incremental debt for every $1 spent on the Solar Revenue Put.
The Grand Ridge Solar Project in Illinois was the second publicly announced refinancing deal utilising the Solar Revenue Put to protect cash flows (the first was with AES Distributed Energy). Owned and operated by Invenergy, Grand Ridge is being funded by Mitsubishi UFJ Financial Group (MUFG), a Japanese financial services company. Swiss Re Corporate Solutions, a leading global corporate insurer, provided capacity for the Solar Revenue Put.
Announced in July 2019, the 23MW DC Grand Ridge Solar project, located in La Salle County, Illinois, was refinanced with the Solar Revenue Put protecting cashflows.
In April 2019, the firm announced the first refinancing supported by the Solar Revenue Put. The portfolio of 41 projects totalling approximately 28MW DC of capacity is located in Arizona and Massachusetts The facilities are managed by AES Distributed Energy (DE), a subsidiary of the AES Corporation (AES). The AES Distributed Energy portfolio is being funded by Silicon Valley Bank and a Japanese financial services company. Swiss Re Corporate Solutions, a global corporate insurer, is providing capacity for the Solar Revenue Put.
The solar landscape
The Solar Lendscape—a searchable database designed to connect project developers with financing solutions— catalogues the solar industry's most active lenders and tax equity investors in the US market place. According to Lendscape, more than 40% of active lenders value the Solar Revenue Put as a credit enhancement.
According to Richard Matsui, founder and CEO of kWh Analytics as of August 2019, there are 31 active tax-equity investors in the market today and 52 active solar lenders.
On the debt side, 31 lenders have been identified that are now valuing the Solar Revenue Put.
Solar portfolios ranging
from thousands of residential rooftops to more than ten utility-scale plants have utilised financing structures supported by the Solar Revenue Put. Portfolios supported by the Solar Revenue Put are securing debt sizing increases of 10% on average.