12 Nov 2019
Revolutionising customer engagement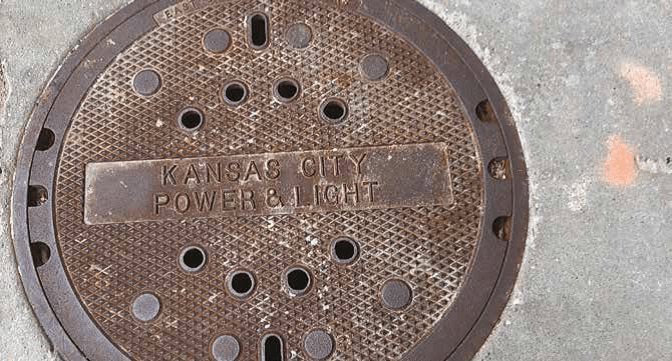 Customer engagement
Kansas City Power and Light (KCP&L) has evolved from a predominantly paper-based utility to become more digital-centric. Twenty years ago, everything on the ops side of the system was on paper: paper maps, paper reports, paper-heavy responses whenever there were calls from customers or suspected system outages. There was even a paper-on-paper moment—a paper multiplier moment—to see if problems were close enough to group into larger responses across the system.
Today, that problem is solved without paper—through an entirely automated digital system dashboard that allows operators to do everything they had done manually faster and without the layering, shuffling, searching and by-hand and eye comparison.
KCP&L has crafted a unique extension to the standard Supervisory Control and Data Acquisition (SCADA) system for distribution automation (including fault location analysis) using Oracle Utilities Network Management System (NMS)—and some creative thinking and strategy. This extension enables the utility to increase visibility without increasing complexity for the operators, expand efficiency efforts into new urban and rural settings and boost operational performance.
In 2018, KCP&L merged with Westar Energy to bring their customers more savings, sustainable energy and solutions to meet every need.
The companies are combining operations, resulting in a stronger regional energy provider.
Originally, KCP&L had multiple software systems to help this local Midwestern US utility keep the lights on. In 2014, the utility took an opportunity to upgrade their systems which combined all those systems into one underneath the Oracle NMS umbrella. Now, realtime information is feeding into the outage management system and the operators have one dashboard to work from, which allows the operators to respond quicker and more efficiently to any detected faults or customer queries. "We're talking about outages that impact thousands of customers restored in a couple of minutes," said Dan Munkers, KCP&L Senior Manager of DSO.
Oracle NMS provides the utility with accurate, actionable intelligence—improving reliability and performance across your territory when it matters most.
Additionally, the utility can use a common interface for multiple systems and integrate more devices and data at scale. This innovation not only allows the utility to exceed reliability standards but lowers costs too.
"KCP&L has been a pioneer in the industry on distribution automation since the 90's. We were thinking about how to display the data in a mass view and how to get the data into a real-time system. We work very closely with our dispatchers and ask them to select the important points related to the operation. We reduced our dispatchers working interface where they can now remotely control the 3,000 devices through a GIS-based interface. […] We're excited to apply all the new innovative ideas to our system," said Tianling Wu, principal engineer, Operations Technology Group, KCP&L.
Kansas City Power & Light has evolved into a trusted energy provider and resource over the past 130 years.
In 1882, a small group of forward-thinking Kansas Citizens believed electricity was more than a novelty.
As a result, KCP&L now serves more than 800,000 customers in 47 northwest Missouri and eastern Kansas counties.
With a service area of about 18,000 square miles, it takes more than 3,000 miles of transmission lines, 24,000 miles of distribution lines and over 400 substations to deliver power to their customers.
Unified grid management and control will be essential for the future, says Roger Andera, Application Architect, KCP&L.
"It is all about getting people's lights on quicker." By implementing systems and technology such as Advanced Metering Infrastructure (AMI) and distribution SCADA— knowing when a device trips
and being proactive in resolving the issue before the customer is alerted—are advancements in the industry that are leading us to this unified grid concept.
Visualisation speeds up the process of operating the system and response time to faults on the network.
Having the luxury of remote access increases response time while minimising the number of man-hours needed to go into the field and do routine maintenance—therefore more consultants are available to monitor and manage multiple alerts.
Right now, the system can pinpoint exactly where and when a lineman is required, improving restoration times—outages affecting thousands of customers are now being restored within a couple of minutes versus hours. Identifying a fault is now easier. "When we get to a fork in the road we know which one to follow," explains Munkers.
Additionally, when the region experiences severe weather conditions, having the automation instils confidence in the operators to ensure a reliable power supply throughout that storm.
According to Boone Palmer, Northland operations supervisor, KCP&L, having these systems has also significantly contributed to improved safety as fewer workers have exposure to a high-voltage line when there is a possible problem as automation is now able to restore it. "Creating change and staying in front creates a lot of opportunities for our customers and employees."
Access the full digital magazine here