12 Nov 2019
Innovation drives savings for Maryland utility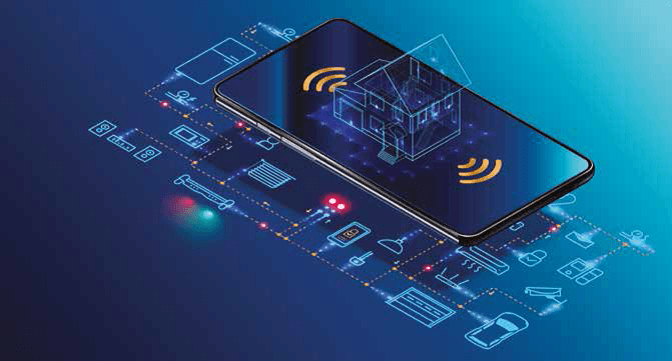 Baltimore, Maryland (USA) is a hive of economic, cultural, and social activity. The state of Maryland itself ranks as the fifth densest state in the union; 618 people jostle for every square mile. As the region continues to develop and grow, mounting pressure is placed on Maryland's utilities. This ongoing expansion has created a unique environment for customer engagement innovation from the state's largest gas and electric utility, Baltimore Gas and Electric Company (BGE).
A subsidiary of Exelon Corporation, BGE has implemented a variety of interactive online applications to promote customer engagement. Since 2012, BGE has been trialling the use of behavioural programmes to help customers improve their energy management. BGE first piloted Oracle Utilities' Opower Home Energy Reports (HERs) in December of that year, and HERs were deployed to 100,000 residential households as part of its Smart Energy Manager program (SEM). Seeing the success of the program, along with a low unenrolment rate and low costs, BGE moved to auto-enrol all eligible customers in the HER program. By the end of 2015, the majority of BGE's 1.1 million residential customer base were being treated with HERs.
In 2016, regulatory changes required the company to achieve new aggressive energy savings goals. Given that most customers were already saving energy with the HER program and expansion of the HER program was not an option, how would BGE reach these new savings goals? BGE conceived a new plan to further educate and engage customers with High Usage Alerts (HUAs). These proactive alerts inform customers when they're trending towards a high bill, giving them time to reduce their consumption for the remainder of the month to save costs before their monthly bill is calculated. In January 2017, the utility launched a pilot project to send out HUAs using Oracle Utilities' Opower platform. The pilot met two company needs: reduce energy use and reduce call centre contact by lowering customer bill shock. After running successfully for five months, the utility auto-enrolled all eligible households into email HUAs and continues to do so today.
Within two years of implementation, BGE achieved an increase of 29% savings in terms of MWh usage with no additional project costs. The HUAs have increased BGE customers' savings rates by up to .6% and on average .37% when layered onto the HER program. Moreover, this reduction in consumption also serves to reduce the overall strain on the grid and related carbon emissions from unneeded power generation.
The success of this initiative has led other operating companies in the Exelon Utilities group to adopt this model, with great success. Following suit with BGE's innovative, customer-centred approach, other utilities have also reaped the dual benefits of maintaining customer satisfaction while cutting down on grid strain and related carbon emissions.
BGE has shown that through sophisticated customer education and engagement, an array of needs can be met—including reducing demand on the power grid, hedging environmental impacts, increasing customer satisfaction, and saving the company financial and human resources by limiting the need for one-on-one customer interaction.
Launching the behavioural initiative
BGE ran an A/B test with a sample of 130,000 households that formed part of the HER program. The sample group was split in two, with half of the group receiving HER reports and the other half receiving the reports in addition to HUAs. After analysing the savings between households in both groups over the five-month pilot project period, the indications were that there were substantial savings. This provided the justification for rolling out HUAs to an additional 320,000 customers.
The HUA engagement solution was built on the Oracle Opower platform, with the internal stakeholders including BGE's Strategy and Regulatory Leadership and Business Teams, eChannels, and the IT and Marketing departments providing inputs.
The pilot project's major milestones were as follows: program design; set-up and configuration; RCT deployment; measurement; and full population rollout. The BGE Customer Care Centre Operations Team was concerned about the impact of the additional communications as, at the start of the project, Opower had not tested the impact that HUAs had on inbound call volumes. The project team worked with the relevant stakeholders to develop internal reporting processes to monitor the number of outbound HUA communications while at the same time including call volume analysis as part of the scope of the overall randomised control trial (RCT).
During the early stages of the pilot program, the BGE Customer Care Centre Operations Team were satisfied that the implementation of email HUAs was not having a detrimental impact on their unit and, as a result, they did not require any further analysis of the effectiveness of HUAs. This sentiment was backed up by a white paper published by Opower's analytics team during the course of the project that detailed their findings that HUAs were found to reduce high bill calls by up to 9%.
In addition to customers experiencing significant cost savings, further results indicated impressive digital engagement metrics, including a 55% (on average) Open Rate (OR) and an up to an 8% Click-Through-Rate (CTR). These factors created a marked shift in customers engaging with the online self-service channels, a factor which helped to further accelerate BGE's digitisation plans.
Customers also enjoy the same access to online data as call centre staff, which helps to speed up the time spent with each query as well as making it easier for customers to be shown the benefits of directly accessing the wide range of self-service options online to resolve future queries themselves.
As of 2019, BGE has sent over 2.5 million email HUAs to customers, and the program has led to a 6% boost in customer satisfaction every year, while at the same time reducing high bill related call volumes by up to 5%.
The company's SEM program has also helped to bring about impressive energy savings after the pilot project, with a 29% bump in two years that saw savings increase to 177 MWh by 2018.
As of 2019, there were 582,000 households enrolled in BGE's HUA program, with new customers continually being enrolled in program emails as soon as they become eligible to receive the cost- and energy-saving alerts. The programme retention rate is also noteworthy, with the average unsubscribe rate coming in at only 1.4%, which is much lower than other auto-enrolled communications.
The success of the project has resulted in other Exelon Utilities adopting BGE's model in order to enrol HER households into the HUA program in a bid to drive savings and increase customer satisfaction levels.
Putting the power in the hands of consumers by providing them with the updated information they need from a range of different access points creates strong customer engagement; while proactive initiatives such as high bill alerts offer regular opportunities for companies to directly engage with their customers in a manner designed to build trust and a sense of working together.