12 Nov 2019
Empowering customers to drive positive change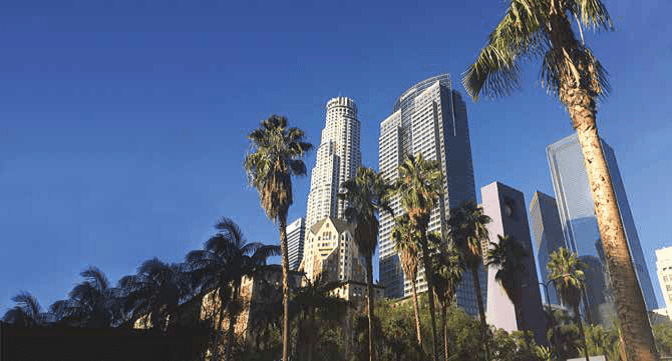 Customer engagement
Headquartered in Los Angeles, Southern California Gas Company (SoCalGas) is the United States' largest natural gas distribution utility. Delivering clean, reliable and increasingly renewable energy to 21.8 million consumers through 5.9 million meters, the utility provides gas service to more than 500 communities throughout Central and Southern California.
With a vision to be the cleanest natural gas utility in North America delivering affordable and increasingly renewable energy to its customers, SoCalGas recently committed to replacing 20% of its traditional natural gas supply with renewable natural gas (RNG) by 2030.
SoCalGas has long been a leader in researching and developing new programmes and technologies that improve energy efficiency and protect the environment. Between 2014 and 2018, the company's energy efficiency programmes delivered more than 180 million therms in energy savings. These savings are enough to supply 403,000 Southern California households with natural gas for a year. This change has also eliminated more than 955,000 metric tonnes of greenhouse gas emissions (GHGs). This is the equivalent of taking more than 202,000 cars off the road for a year.
As part of this, SoCalGas began work with Oracle Opower in 2013 to design an energy efficiency behavioural programme for its customers. SoCalGas's partnership with Oracle Opower was inspired by the company's desire to get its customers the information they need to become more active participants in managing their energy footprint and providing the insights they need to drive change.
Opower is the pioneer in this field and the first to help utilities deliver Home Energy Reports or HERs. Based on behavioural science and steeped with machine learning, HERs are user-friendly communications that provide personalised information to customers about their energy use.
These reports include information such as a neighbour comparison, energy history information and energy saving tips. Tips range from using pool heaters and washing machines more efficiently and economically to better utilising smart thermostats to maximise savings.
Every recommendation is tailored to each specific household and prioritised for its energy-saving impact and likelihood of being acted upon quickly. The reports show how much energy each household is using compared to similar homes and provide recommendations for ways to save energy. Energy savings are measured by using a randomised treatment trial and comparing participant energy consumption to those that are not receiving the Home Energy Reports.
The comparison is meant to make customers more aware of their energy use and the potential for using less.
The programme is a testament that even small changes in energy consumption behaviour can amount to significant energy savings.
Currently, more than 600,000 SoCalGas customers are receiving monthly HERs—representing more than 11 million reports delivered through the programme (via mail and/or digitally). The Home Energy Reports have helped reduce natural gas usage by 10 million therms since inception, which has resulted in customers saving more than $11 million on their bills. These savings are enough to supply 21,000 Southern California households with natural gas for a year and has had the effect of eliminating more than 53,000 metric tonnes of carbon emissions.
This milestone shows the impact utilities can have on the environment when they empower their customers with information that can encourage and drive positive change. Opower has been an invaluable partner in thinking deeply about how SoCalGas engages and provides value to its customers.
The utility continues to conduct research and development of new technologies that not only increase energy efficiency but also reduce air pollution and greenhouse gas emissions while keeping bills affordable for customers. As mentioned previously, part of this includes SoCalGas's recently announced vision which aims to replace 20% of its traditional natural gas supply with renewable natural gas (RNG) by 2030.
To kickstart the plan, the company has requested that the California Public Utilities Commission allow it to offer customers the option of purchasing a portion of their natural gas as renewable natural gas.
RNG is a clean fuel produced from waste streams (i.e., dairy and agriculture waste, as well as food and sewer waste) and can be used like traditional natural gas to heat homes and businesses, for cooking, and to fuel trucks and buses. RNG reduces GHG emissions because it takes more GHG emissions out of the air than it emits as an energy source. A recent study showed RNG can have the same positive impact on the environment as electrifying all homes and buildings in California but at one-half to one-third of the cost to ratepayers.
SoCalGas has been working to accelerate the further development of RNG projects in California.
In 2018, renewable natural gas produced in the state began flowing into SoCalGas pipelines for the first time, from an anaerobic digester built and operated by waste hauling company CR&R. CR&R's facility produces renewable natural gas using organic waste collected in Southern California cities' green waste bins.
In January 2019, Calgren, a biofuel producer, began flowing renewable natural gas into the SoCalGas system from a dairy digester pipeline cluster. The facility will eventually collect biogas from anaerobic digesters at a dozen or more Tulare County dairies, preventing about 130,000 tonnes of GHG from entering the atmosphere each year, the equivalent of taking more than 25,000 passenger cars off the road for a year.
Today, there are some 24 California dairy methane capture projects either operating or in development, and experts estimate there could be as many as 120 projects funded and operating in the next five years. Also, as the state seeks to divert organic waste from landfills and capture emissions from wastewater treatment plants, more locally produced renewable natural gas will become available.
A 2016 study by the University of California, Davis, calculated that California has the potential to produce nearly 100 billion cubic feet (bcf) per year of renewable natural gas. This would be enough to meet the annual natural gas needs of around 2.3 million California homes.
In addition, out-of-state sources of RNG are significant and growing.
According to the US Department of Energy, the US currently produces 1 trillion cubic feet of renewable natural gas every year, and that number is expected to increase to 10 trillion by 2030.