12 Nov 2019
Decentralised energy trading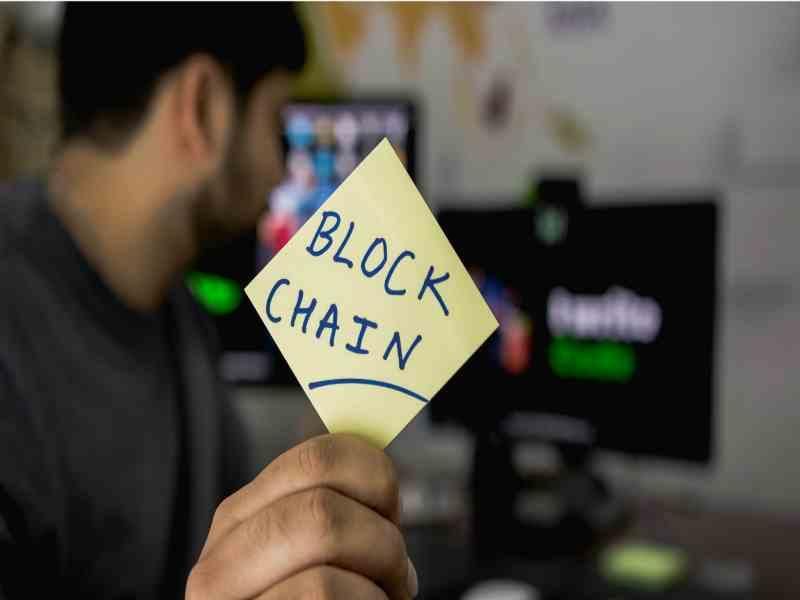 The influx of electric vehicles and smart appliances into mainstream use has encouraged the development of microgrids, which in turn is driving the growth of Blockchain technology in the energy sector.
As a result, Blockchain's market value in the sector is set to grow past $25 billion over the next five years as the world becomes increasingly interconnected and digitised.
An innovative framework to facilitate the trade of power in a reliable and transparent manner has been developed for decentralised energy markets. Dubbed the Enerchain, it is an innovative, blockchain-based distributed trading infrastructure that enables Over-The-Counter (OTC) energy trading in power and gas products such as standardised spot and forward contracts. The platform was conceived and designed by European software company PONTON. The underlying blockchain framework (WRMHL) is one of the fastest blockchain environments: Achieving a block time of maximum one second and an average end-to-end transaction latency of less than a second, the system is particularly well suited for trading processes that require fast data synchronisation across participants.
This platform serves as a decentralised exchange (DEX) that enables peer-to-peer trading of commodities without the intervention of a central authority.
These peer-to-peer trades help to reduce the cost price of energy to the consumer as they bypass the third party and their demand for a royalty or commission. With the addition of the lowered cost of renewables, particularly solar photovoltaic (PV), it makes this system even more attractive and accessible.
Enerchain started with a prototype that was demonstrated on EMART in Amsterdam in November 2016, before they held live trials in 2017, which attracted over 40 participants to the platform, including ENEL, RWE, Vattenfall, EON, Uniper, EnBW, EDFT, Engie, CEZ, Iberdrola, Endessa, EDP, OMV, Verbund, Wien Energie, Energie AG, Salzburg AG, ENI, Centrica, DONG (now Orsted), Statkraft, Alpiq, BKW, Axpo and Gen-I. The lion's share of the project cost was carried by PONTON, with additional revenue being drawn from the participants, each of whom were charged a fixed participation fee of €20,000.
The testing and trial period of the model included several live trading activities tested by traders under real-life conditions to monitor and assess throughput, performance and security requirements. The platform first saw life as a proof-of-concept proposition in May 2017, with 44 leading European energy trading companies from 15 countries giving the platform their blessing. The Germany-based firm proceeded to place the Enerchain platform under additional rigorous testing to ensure that trading processes ran smoothly as well as to secure the system against cyber attacks before Enerchain 1.0 went live for trading on 20 May 2019.
A major benefit of the platform is the fact that many other energy product types can be defined and traded by the market participants.
It is a transparent system (albeit anonymous), a factor which could play a significant role in driving down the price of power across all markets. This platform caters for power trading across the entire industry, ranging from energy giants down to the prosumer. As the global energy transition moves toward adopting more decentralised energy structures, this model will positively contribute to that shift.
Since 2009, solar energy prices have plummeted a staggering 62%, with wind and other renewables recording a price drop of 50%. Not only does decentralisation create a democratic system of buying renewable energy, it also assists in the actual financing of renewable energy plants, as energy producers are able to pre-sell this future energy as a commodity.
At the time of publication, the cost to utilities to access this platform is a monthly fee of €500, a figure which has already proven to be highly attractive and, in addition, the platform makes it possible for bilateral trading of high-volume forward products. This digital innovation has the potential to become the leading trading infrastructure for emerging markets as the trend toward decentralised energy continues to grow,
specifically through Europe.
There were a number of tough challenges to overcome, notably eliciting early adopter participants, settling on a price for their involvement and agreeing on a contract that worked for all parties.
Once the participants started coming on board, there was also the difficulty of meeting individual requirements, ranging from issues of anonymity to credit limit management and even the timing of execution of trades. One of the most challenging issues was finding a way to transfer market liquidity from existing platforms to the Enerchain blockchain.
Enerchain was not designed for trading at high frequency, and is suited for medium-liquid forward products where transaction rates are measured 'per minute' rather than 'per second'. This restriction exists due to the fact that executions are performed decentrally using blockchain technology, which requires the execution of transactions on a per-second basis.
The good news is that decentralised trading works, and as a result Enerchain can be seen as the starting point of a series of follow-up projects by the IT Solutions provider. A by-product of the Enerchain rollout was the fact that it enabled the company to develop their WRMHL software, which has helped to create one of the fastest blockchain environments as it has a block time of a maximum of one second and an average end-to-end transaction latency of less than a second.
PONTON has prioritised setting up a blockchain team to continue to grow the platform, which includes working together with vertical solution partners who apply
Enerchain to new processes and projects where true decentralisation helps to increase process efficiency across business partners.
New projects being developed include the following:
- Local real-time trading of electricity between prosumers and consumers: Energie AG in Austria began a field test on 1 August 2019 called 'd'Sunn teil'n' - A local P2P trading solution called ETIBLOGG that supports local real-time trading
- A decentralised marketplace for flexibility where the DSO and asset operators act as a market participant, which is the motor of the Energy Platform built for the German NEW 4.0 project
- International trade of industrial parts which will go live in Q1/2020 Enerchain has proven itself to be one of the most evolved and advanced blockchain projects in the blockchain and energy space, and its infrastructure is available for different types of decentralised trading, ranging from wholesale products and flexibility, as well as locally within energy communities.