10 Nov 2019
Advancing real-time distribution analytics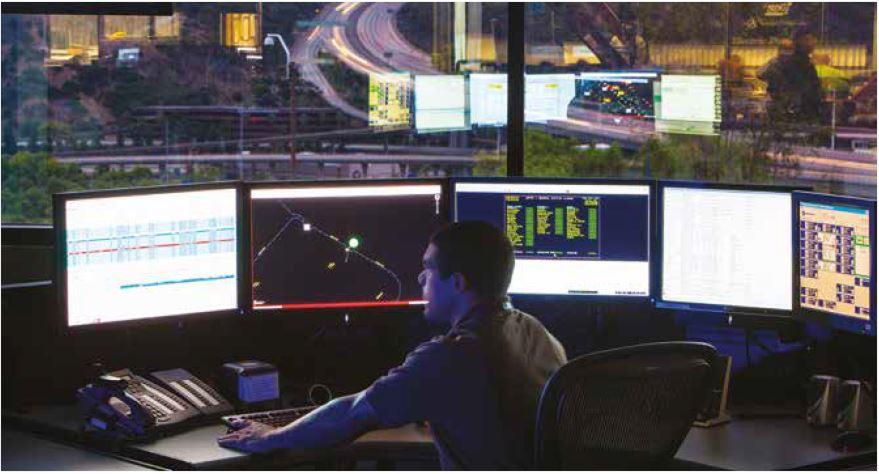 Due to high solar penetration in the San Diego and the southern Orange County region served by San Diego Gas & Electric (SDG&E), a significant portion of the utility's load is met by distributed energy resources (DER).
With over 1 GW of DER capacity now part of the regional electricity grid, including over 1,100MW of private rooftop solar (owned by over 160,000 residential and commercial customers), hundreds of utility-scale DERs are now interconnected. As more customers install solar and other distributed resources, it has become increasingly critical for SDG&E to understand its customer load on a more granular scale, both current and forecasted, so operational decisions can be made to ensure reliability and safety.
SDG&E distribution system operators needed to know where the DER was connected and how they impact the demand curve. To provide full operational visibility for each generation resource on the distribution grid, the utility developed real-time and proactive forecast models for each DER asset and customer load. The multidimensional profiles account for the location, weather, solar incidence, condition of use, and other attributes unique to the load and DER asset.
These DER models work with real-time distribution power flow to provide a current outlook and future look-ahead into SDG&E's distribution operations as part of our Advanced Distribution Management System. The implementation of these models were inspired by the underlying problems associated with distributed energy resources, which by nature are intermittent and often not visible to grid operators because they are
owned by third parties.
SDG&E has spent years developing an operational system that provides a 'single pane of glass' to their operators to make decisions. All work is planned and executed out of Oracle's Network Management System (NMS) which is made possible due to the many integrations, including a two-way SCADA integration.
The original Outage Management System/Distribution Management System (OMS/DMS) project took 5 years (2007-2012) which included the electric system as-switched model and outage management features, with consistent improvements each year thereafter. In Advanced Distribution Management System (ADMS) Phase 2 (2013-2015), SDG&E rolled out NMS DMS tools to operators including power flow, suggested switching, FLISR (Fault Location, Isolation, and Service Restoration) and fault location analysis. This rollout included the integration of DERs on the utility system, which was made possible by the Distribution Interconnection Information System (DIIS) system, the utility's forecasting working with solar done through their local meteorologists, and their partnership with Oracle.
FLISR was rolled out during this timeframe to a small subset of SDG&E circuits and the remainder were tested and validated in manual mode.
In ADMS Phase 3 (2016-2017), SDG&E worked closely with partners at Oracle to incorporate the impacts of temperature on models and also expanded the FLISR network to the remainder of our service territory.
Some of the key project milestones include: Validating the NMS as-built network model; Integrating SCADA and building the as-switched model; developing the system characteristics including electrical system data including source and impedance information; developing and validating the load forecasts from SDG&E smart meter data; working closely with Oracle to resolve power flow solutions; integrating DER data and Solar Potential Index (SPI)— the SPI was produced by SDG&E's meteorology group—into NMS (7) Validating SDG&E DER forecasts; thorough testing of DMS features including specific outage simulations for FLISR; rolling out FLISR in manual mode to validate switch plans; and developing solutions to provide more accurate load forecasts by incorporating weather data and building this functionality into the product.
These tools rely on a lot of data to make the system work, which requires data validation and testing.
SDG&E has a vast substation and line SCADA network that allows for monitoring and control. Data is not always perfect and with old infrastructure there can be issues. The utility's service territory covers 4,100 mi2 (10,619 km2] two counties and 25 cities, including backcountry areas without ideal communication infrastructure, often creating a sluggish recall of the data needed from smart meters and SCADA to make decisions quickly. Rules and validation tools built into the application to consistently ensure accurate results have originated not only from testing, but also from lessons learned.
Additionally, SDG&E has found that if there's a weather forecast for cloud cover over the PV, the Advanced Distribution Management System predicts where system constraints may occur during real-time switching. If there's an outage, the system accounts for the 'hidden load' that was supplied by DER before the outage, as well as cold load pickup, to create optimal switching plans and support the self-healing system provided by FLISR. This has been effective in over 25 operations now at SDG&E and counting where operators did not have to intervene to make restorations to customers.
With continual improvements being made every year, the project team is currently focusing on streamlining and improving reporting functions with outage management to help with decision making in operations as well as streamlining the utility's reliability reporting processes.