22 Jan 2021
How BTM technologies will reshape the grid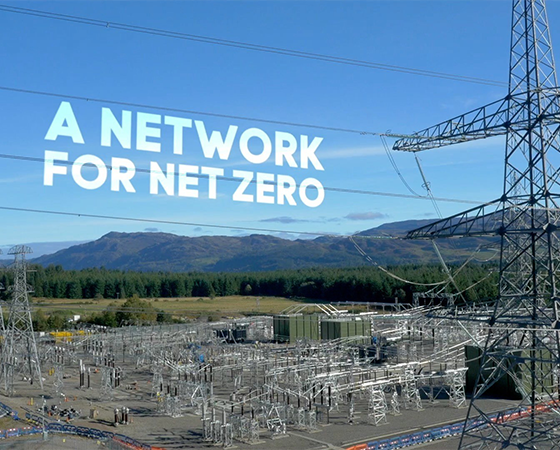 AMI & SMART METERING
Behind-the-meter (BTM) technologies have fundamentally shifted the landscape for energy providers and network operators all over the world. Specifically, when it comes to energy forecasting, the uptake of technologies like electric vehicles (EVs) and residential solar photovoltaic (PV) systems have put electricity network operators in an unprecedented position.
They can no longer entirely rely on established demand patterns and conventional, top-down forecasting approaches. This new uncertainty drives network operators to focus on network reliability and efficiency. European operators have another consideration: The European Green Deal, a sweeping plan to become a climate-neutral continent by 2050. Completing the changes necessary to meet this goal will make accurate energy forecasting far more challenging, while simultaneously making it increasingly important.
NEW ENERGY FUTURE
UK-based Scottish and Southern Electricity Networks (SSEN) engaged with Innowatts, an energy SaaS platform, to deliver demand forecasts and scenario analysis for their southern distribution area. Forecasted data generated could inform future price setting and provide more insight into changing load patterns due to the increase in Low Carbon Technologies (LCTs) on the network.
SSEN's main priority is to provide a safe and reliable supply of electricity to the communities they serve. In doing so, they are preparing for the influx of LCTs coming online and ensuring their network will be able to handle the increase in demand. The community impact of this project was the main driver, as SSEN's clientele includes about three million homes and businesses across central southern England.
15-YEAR SCENARIO ANALYSIS
Innowatts began working on the project in April 2020, providing deliverables throughout May, June, and July 2020. For this project, Innowatts utilised its scenario analysis module, a tool that can analyse data from various sources to generate volumetric impacting insights on long-term load forecasts. With the move towards decarbonisation and decentralisation, as well as the proliferation of the LCTs, the tool was created to provide insight into how these trends will affect future grid requirements. It can help plan when and where to invest (and, equally, when and where not to invest) in electricity infrastructure.
The team set parameters for this scenario analysis around technologies forecasted to have the most profound impact on feeder loads over the coming decade: air conditioning, EV and EV chargers, heat pumps, photovoltaic (PV) solar systems, and battery storage. From there, Innowatts extrapolated forward to 2035 using four years of historical usage data, standard footprints developed for each technology and normalised weather as variables. In addition, scenario growth factors were considered which outlined SSEN's Net Zero and Community Renewables scenarios, as well as scenario growth factors from the National Grid ESO's 2020 report.
The final deliverable was to produce 15-year forecasts for four energy feeders selected by SSEN. The results of the 15-year scenario analysis found that growth in EVs and their relevant charging points will be the largest contributor to SSEN's load growth. Under both Net Zero and Community Renewables scenarios, an increase greater than 40% in load has been forecasted at some feeders. At the other end of the spectrum, growth in PV solar installations is forecasted to incrementally reduce SSEN's annual load.
EV charging and solar PV both incorporate feeder reliability but in different ways. With EVs, increased charging demand, especially in the evening, could triple the amount of power supplied by the feeder.
With solar PV, demand can flactuate drastically based on the season and if homeowners provide excess power back to the network. Since these two BTM technologies are forecasted to drive the highest impact, Innowatts' analysis concluded that network reinforcement and flexible solutions will continue to play a large role going forward.
SCENARIO ANALYSIS BENEFITS FOR NETWORK OPERATORS AND THEIR CUSTOMERS
The bottom-up approach to forecasting means companies can integrate machine learning and AI into their forecasting models with more impact than with top-down forecasting methodologies. This in turn improves forecasting accuracy by 30-50%, impacting customer bills by as much as 5-10%.
In short, the project findings helped SSEN understand how technologies could progress in the future and act accordingly. With precision forecasting capabilities, users of this platform will receive a wide range of insights into how changing consumption patterns will impact short- and long-term energy flows. From there, utilities and energy providers can use this basis of knowledge to prepare for an energy transition free from grid reliability problems.
Access the full digital magazine