22 Jan 2021
Gamification of demand response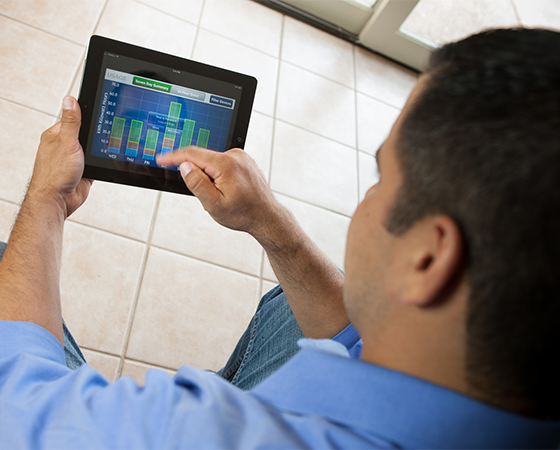 DEMAND RESPONSE
What started out as a standard demand response programme, has turned into one of the largest endeavours by a municipally-owned utility to manage and reduce electricity consumption by its residential and commercial customers to 'save for tomorrow'.
CPS Energy is the largest public power, natural gas, and electric company in the United States, providing safe, reliable, and competitively-priced service to 860,934 electric and 358,495 natural gas customers in San Antonio, Texas, and portions of seven adjoining counties.
The Save for Tomorrow Energy Plan (STEP) is CPS Energy's nationally recognised energy efficiency and conservation programme. Introduced in 2009, STEP aimed to save 771MW of electricity by 2020. However, by August 2019, the STEP programme had reduced the city's electricity demand by 845MW, exceeding the original goal set in 2009.
As such, in January 2020, the City Council voted to extend STEP through January 2021 so that CPS Energy could have time to work out a new, 10-year conservation plan. The one-year extension was aimed at reducing a further 75MW of demand and provided $70 million in funding for STEP for this past year. The STEP programme utilises energy efficiency, weatherisation, solar, demand response and customer engagement channels to help mitigate the burgeoning San Antonio metropolitan area's increasing load growth and unpredictable generation from Texas' renewable portfolio in recent years.
For years, CPS Energy has developed and administered a robust and active demand response programme. As the largest programme of its kind in Texas, the utility's demand response programme boasts over 269MW of demand response: It consists of more than 150,000 thermostats and over 700 commercial customers. In order to engage additional customers, the utility launched its first behavioural demand response (BDR) programme in 2017, with a selection of 100,000 residential customers.
The company initially adopted residential demand response in 2003, and it has become a vital component of the utility's strategy to protect customers from flactuating costs. When looking for ways to augment demand response offerings to reach additional households, they contracted with Opower to administer a BDR programme.
The programme was implemented during the spring of 2017 and underwent live testing that summer. Over time, the company's BDR deployment strategy has matured, and by summer 2019 the utility was able to use BDR to protect its customers during a period of tight margins and price spikes that went as high as $9,000/MWh. The BDR programme reduced demand by 28MW during a summer that included two back-to-back days with Electric Reliability Council of Texas (ERCOT) record peaks and historically low reserve margins. Having just wrapped up its fourth year, CPS Energy's BDR programme has been strategically scaled up and currently engages over 300,000 customers. To encourage participation, the programme name was changed in 2020 to Power Player, which helped articulate the gamification aspect of the programme. Customer feedback indicates that Power Player participants enjoy trying to outperform their neighbours and improve their rankings among the 100 similar households on peak demand days, resulting in increased participation.
This programme supports CPS Energy's Flexible Path, which is a strategic vision that thoughtfully discovers, explores, and balances new power generation with demand-side solutions to transform to lower and non-emitting energy resources. The Power Player programme is an important component of the utility's successful strategy that resulted in achieving their STEP goal a year ahead of schedule and 15% under budget. The STEP goal achievement has contributed to CPS Energy's many industry accolades, as demonstrated by CPS Energy's recognition by Escalent as an Environmental Champion for each consecutive year from 2017 to 2020.
Furthermore, CPS Energy is committed to continue to search for innovative ways to help customers. In the 2020 summer, the company expanded its summer savings awareness campaign to include English and Spanish local broadcast stations and used multiple forms of communication to ensure customers remained informed. During the COVID-19 pandemic, the utility suspended energy disconnects and is waiving late fees on unpaid balances for customers who participate in a CPS Energy payment plan. The utility is also continuing to raise funds for its Residential Energy Assistance Partnership (REAP) with the City of San Antonio and Bexar County, to help customers pay their energy bills during these challenging and unprecedented times.
Access the full digital magazine