22 Jan 2021
Beating outages through distribution management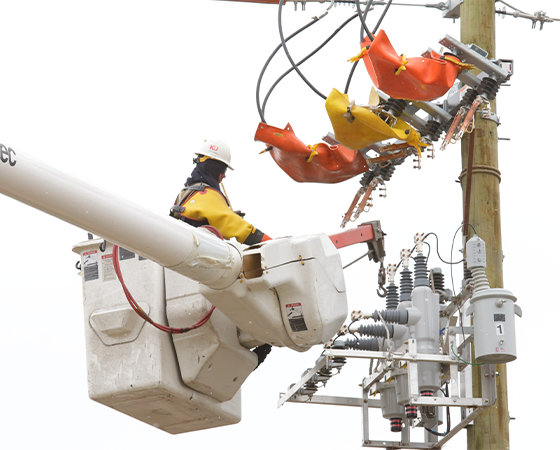 TECHNOLOGY
The smart grid brings many opportunities and benefits to the utilities that are prepared to seek them out. Louisville Gas & Electric Company (LG&E) and Kentucky Utilities Company (KU), part of the PPL Corporation, serve more than 1.3 million customers in Kentucky and neighbouring Virginia.
The utilities have gained a reputation for their system enhancements, particularly when it comes to leveraging distribution automation and other advanced technologies to drive network efficiency and protect service reliability. The two utilities are in the final phase of a $112 million multi-year Distribution Automation initiative to upgrade their advanced distribution management system, extend their SCADA capabilities, integrate more than 1,500 SCADA-connected reclosers and deploy a new suite of mobile solutions for field workers.
Coupled with crews' field work, these investments mean greater efficiencies, more real-time data, improved reliability and a better experience for customers. The Distribution Automation initiative is part of the utilities' ongoing electric system investments. It allows the utilities to immediately pinpoint the location of power outages, and in many cases, limit the impacted area and automatically restore service for all other customers. More quickly pinpointing the outage location also means crews can respond sooner to make any necessary repairs. As a result of this advanced technology and the utilities' ongoing investments, within the last decade, outage frequency and duration have been reduced by 20% across the utilities' electric system.
The initiative had its origins in an earlier programme to identify circuits where outages most frequently occurred. In order to make additional, significant gains beyond traditional circuit improvement approaches, the utilities searched for the next 'big step' improvement and this led to distribution automation. The programme was started in 2017 and since then it has proved to be what Jason Jones, LG&E and KU's Distribution Systems: Compliance, and Emergency Preparedness Manager, describes as a "journey rather than a destination." This advanced technology has prevented more than 186,000 customer interruptions accounting for more than 31 million outage minutes when customers would have been without power on the distribution system alone.
A popular misconception is that automation leads to job losses. Rather, through this initiative, the utilities added new positions for engineers and operators in their control centres, while field workers remain as important as ever to make repairs and restore customers' service. Another challenge experienced was working with the vendors. For example, SCADA vendors were found to not be fully familiar with outage management systems and vice versa, even though advanced distribution management is effectively a merger of these among other technologies.
The effort put into integrating vendors across this divide was fruitful and the utilities' two selected vendors, Oracle and OSI, developed a good working partnership. The need for awareness and attention to the details of distribution automation was another key learning. While early adopters focused on the equipment in the field, the greater benefits are demonstrated when the SCADA and advanced distribution management systems are integrated and working in concert.
These measures do not stand on their own, however, because LG&E and KU continue to undertake the traditional reliability measures across their networks. Among these are an ongoing maintenance programme to proactively inspect and treat or replace aging utility poles, as well ongoing efforts to clear powerlines of vegetation, which is a common cause of power disruptions. Although the programme is still underway, LG&E and KU have already demonstrated numerous customer benefits from their implementation of Power Flow (PF), Feeder Load Management (FLM) and Fault Location Analysis (FLA) from the distribution management system applications of the Oracle Utilities Network Management System. Almost three-quarters of customers are now on circuits with distribution automation equipment.
The companies anticipate the reliability benefits to grow as the Suggested Switching (SS) and Fault Location Isolation and Service Restoration (FLISR) applications are implemented in early 2021, having been delayed by the COVID-19 pandemic. At the same time, LG&E and KU are extending their efforts and tech to provide improved real-time situational awareness and collaboration between network operators and field crews working from tablets and mobile devices. Once fully implemented, the integrated solution will allow LG&E and KU field crews to share and respond to all types of outage events, including sharing switching plans with operators while in the field on the mobile device.
For LG&E and KU the project is delivering improved reliability for customers across Kentucky and Virginia, and it should serve as a 'lighthouse' project for the industry, showcasing what is possible with savvy technical leadership, supportive regulation and advanced network management and mobility technologies.
LG&E serves 329,000 natural gas and 418,000 electric customers in Louisville and 16 surrounding counties. KU serves 558,000 electric customers in 77 Kentucky counties and five counties in Virginia that are serviced by Old Dominion Power Company, the name under which KU operates in Virginia.
Access the full digital magazine