22 Jan 2021
A crowd-powered solar future for Africa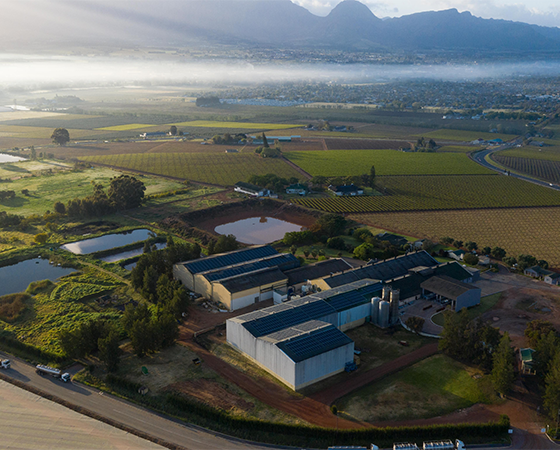 FINANCE AND INVESTMENT
The possibility of an economic downturn has not kept South Africa based peer-to-peer solar leasing platform, Sun Exchange, from achieving progressive traction in tackling one of the sector's biggest challenges: the lack of appropriate finance products for businesses and organisations to go solar.
The Sun Exchange founder and CEO, Abe Cambridge, early on became painfully aware that climate change presents an alarmingly imminent threat to humanity. Cambridge also realised that the solution is to transition the world away from fossil fuels and towards solar power, the most deployable, affordable and accessible type of renewable energy. Working as a solar engineer in 2014 in South Africa, he was immediately struck by the absence of solar panels on rooftops, despite Southern Africa being one of the sunniest regions on Earth. This lack of solar technology spurred Cambridge to innovate a fintech platform that was inclusive and accessible.
In June 2020, the company announced the close of its $4 million Series A funding round, led by a $3 million investment from ARCH Emerging Markets Partners' Africa Renewable Power Fund (ARFP), a notable accomplishment, especially considering the global economic downturn due to the COVID-19 crisis. The funding will enable the company to expand to new markets across Africa and significantly accelerate its mission of connecting the world to the sun. Having completed its 10th installation in May 2019, there are now 19,000+ registered members globally across 160+ countries with 34 solar projects installed across South Africa and around 3.6MW of solar cells sold. To date, Sun Exchange has unlocked approximately $2.5 million of solar project installation and maintenance opportunities for reputable solar installation companies across South Africa.
This innovative model means that a business can install solar onto its roof, which includes the full technical installation and battery system, without having to pay the large upfront costs. This affords small and medium businesses and organisations that don't have access to traditional solar finance the ability to go solar. This has enabled many schools, retirement centres, non-profits and other organisations to reduce their energy costs. Additionally, when community organisations, such as schools, go solar through Sun Exchange, they become models of sustainability and climate leadership for students, families and others in the community.
In November 2020, the firm launched the crowdsale for Phase 1 of a multiphase 1.9MW solar-plus storage project for Nhimbe Fresh, a premier exporter of fresh products in Marondera, Zimbabwe. This will be the largest Sun Exchange solar installation to date and the first outside South Africa. The multiphase solar and battery project will power Nhimbe Fresh pack house and cold store facilities (phase 1), pump sites (phase 2), and Churchill Farm (phase 3). The introduction of continuous, reliable power, at a lower cost than running diesel generators, is forecast to reduce the Nhimbe Fresh facilities' energy costs by more than 60% per year and carbon emissions by more than one million kilograms per year. The three project sites will be integrated with a 3.9MWh battery system, enabling Nhimbe Fresh to continuously operate on solar energy alone.
This alleviates the burden of grid outages, potentially saving hundreds of thousands of US dollars (USD) a year in lost revenue and additional operating overheads. To mitigate the risk of currency fluctuations, solar cells will be leased to Nhimbe Fresh at a USD pegged fixed price, with a forecast internal rate of return of 12.33% for solar cell owners, the highest of any Sun Exchange project to date.
Commenting on the project, Cambridge said: "Agriculture accounts for approximately 23% of sub-Saharan Africa's GDP, yet this critical sector faces immense challenges including unreliable power supply, rising electricity costs, climate-induced drought and limited access to finance for clean energy. Sun Exchange directly addresses those challenges by facilitating access to extremely simple, affordable, reliable solar power."
Starting with a single 15kW solar project powering Stellenbosch Waldorf School in Cape Town in 2016, the company has now successfully hosted solar crowd sales and facilitated installations for 34 schools, retirement homes, businesses and other organisations in South Africa, totalling 3.6MW. To date, these installations have off set more than 2.6 million kilograms of carbon emissions, the equivalent of planting approximately 32,000 trees.
This unique finance and investment structure employs 30 permanent employees and has opened up other clean and sustainable job opportunities through the solar installers Sun Exchange works with and other ecosystem partners: solar projects have to be designed, installed and maintained.

The Sun Exchange model is highly scalable, automatable and is truly a global-scale model that can serve and benefit the world. Virtually any person or organisation in the world can become a solar cell owner, and the peer-to-peer solar cell leasing model can also be implemented in any country with high solar irradiation where there is a viable business case for small-to-medium-scale solar projects. There are several emerging markets in sub-Saharan Africa, Central Asia, Eastern Europe and Latin America where this is the case.
Access the full digital magazine

Request a copy of the print publication