22 Jan 2021
Meters and More: The evolution of Meters and More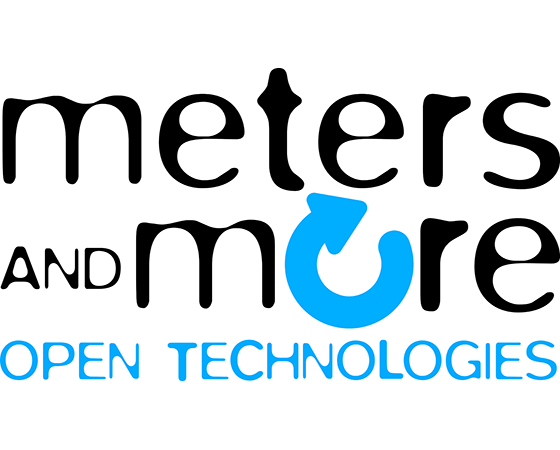 PARTNER SHOWCASE
Meters and More, a global non-profit industry organisation, maintains and promotes the Meters and More protocol for bi-directional data transfer in advanced metering infrastructure (AMI) systems. This new generation powerline, also known as SMITP (smart metering information and telecommunication protocol), communications protocol, is internationally recognised as a technical specification for smart grid communications at CENELEC (CLC/TS 50568) and is the most widely deployed communication protocol for remote meter management.
OUR 10-YEAR JOURNEY
Meters and More was created in 2010 from the coordinated work between Enel and Endesa to adopt, maintain and evolve the field-proven Meters and More open communication protocol for smart grid solutions. Since its foundation, many of the world-leading companies and institutions from different business sectors have joined the Association, making Meters and More the most field-proven solution for smart metering with nowadays more than 45 million devices on field, with a special focus in Europe and Latin America. The Association goal is to enable interoperability between devices, applications and services by open industry specifications without IPR limitation, ratified by a certification process to assure product compliance with Meters and More specifications and drive protocol evolutions. In order to reach these targets, the Association has been organised into three committees: the Committee for Product Certification and Committee for Protocol Specifications; and a promotional committee, Committee for Communication Activities. All are driven by strategic guidelines from the Meters and More Board of Directors.
A decade of noteworthy achievements:
SMITP is one of the technologies recommended by the European Open Meter Project and has been awarded technical specification status (CLC/ TS 50568) from the European Standardization organization CENELEC, in compliance with mandate M/441 of the European Commission;
The definition and set-up of a neutral certification process developed and monitored by the association's Committee for Product Certification with the appointment in 2015 of CESI S.p.A as the first laboratory accredited as a Meters and More Test Provider.
The smart energy gateway protocol specifications and demo as part of the 'beyond the meter programme' of the association. Making consumption data available in 'near real-time' to the end customer has proven a fundamental step to obtaining reductions in energy consumption and demand. In this context, Meters and More has extended the protocol for communication between the smart meter and in-home devices, enabling the interchange of energy consumption information as well as the inclusion of new services. The first prototype of the Meters and More smart energy gateway, implementing the new protocol extension, aimed at accelerating smart energy and IoT benefits for consumers in accordance with European Commission recommendations on the provision of energy consumption information.
With over 45 million deployed devices, Meters and More is the most proven PLC technology in the field. The robust, optimised and high performing Meters and More Band A communication for smart meter reading and management has enabled cutting-edge tariffs and services for DSOs and customers, even in highly demanding regulatory environments, making big data collection and analysis easily available to DSOs. Moreover, Meters and More Band C communication has been able to deliver metering data directly to residential customers, enabling new energy uses cases, such as demand response, prepayment, alarm and power limitations. Successfully tested in Italy, the Meters and More Band C communication has been recognised as the long-term solution for electric energy stakeholder engagement in Italy.
"Now it's time for the Association to set new goals for the next 10 years," says recently appointed Meters and More General Manager, Carlo Maria Drago. "We want to make Meters and More a key technology supporting and enabling the energy transition through an intelligent grid while empowering end users and energy communities beyond the meter". Meters and More aims to improve the exchange of its acquired know-how and success stories about smart meters. At the same time, the Association wants to expand the discussion on new technology frontiers through dialogues with new stakeholders and new realities, contributing effectively to the European strategic goals for energy. It's a challenging but exciting long-term programme that Meters and More invites new players to join.
Access the full digital magazine