22 Jan 2021
Greenbird: The energy data journey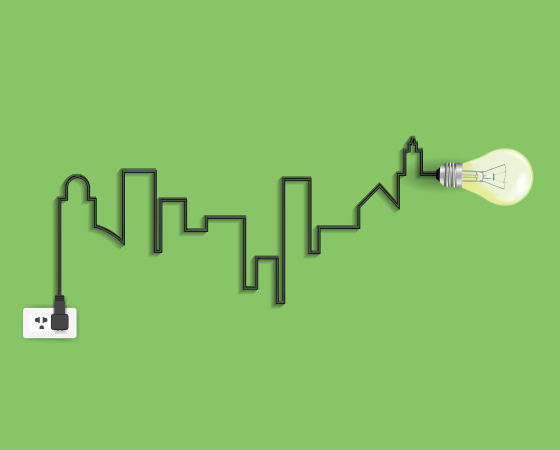 As the use of smart meters, sensors, remote data readers and a plethora of connected IoT devices has grown, so too has the amount of data captured that utilities and authorised market participants now have access to.
As the desire to start incorporating disparate pieces of information from a variety of sources has grown, so has our desire to manage, share and analyse that information, drawing more focused insights upon which to make decisions and create innovative service improvements.
As data has evolved into big data, the manner in which we arrange and store that data has also evolved. From huge mainframe computer arrays to personal computers, from data centres to cloud, our desire for more information, more places to store it and more ways to analyse and visualise it, has increased.
There are certain data related predictions which are fairly easy to make. In particular – that the amount of data will continue to grow at an increasing pace, as will the imperative to gain useful insights from that data.
According to a recent Reporter Linker study, big data analytics in the energy sector is expected to grow at a CAGR of 10.22% during 2020-2025 and at the same time, the smart meter market value is expected to reach beyond the 8% CAGR growth rate.
Increasingly, storage space will move to the cloud as 'as-a-service' offerings grow and companies rely on the flexible, cost-effective and scalable storage options offered by cloud services. However, a combination of security and privacy concerns and scalability needs will increase the popularity and use of hybrid cloud systems. A hybrid cloud solution is a combination on-premise/cloud solution whereby a portion of private and/or critical data is stored on-premise, with the remainder being stored and processed online.
We are already seeing a desire for real or near real-time data. This will lead to increasing requirements for processing and analysing data. To that point, IDC predicts that by 2025, nearly 30% of global data will be real-time. As utilities shift to a world in which there is an increased need to integrate renewable and distributed energy resources onto the grid, utilisation of time-of-use tariffs and increasing electrification, the need for real-time data will continue to grow.
As utilities progress along the digitalisation path, the amount of data available has prompted leaders in the data field to wonder whether the current architecture is fit for purpose for the utility of the future. Is it sufficiently robust, flexible and structured to serve the proposed 'services' model many utilities are already pursuing? Is it still siloed reliant on manual processing to make its value questionable most of the time?
The team at Greenbird have put together an anthology of articles about the energy data journey and IT architecture.
You can download the digital version of this collection by visiting www.smart-energy.com/tag/greenbird/ to get more information on the build vs buy debate, understand the digital integration journey and how to simplify the IT/OT relationship.
Greenbird works to simplify the complexity of big data integration for utilities to kickstart their digital transformation.
With years of experience working with clients (in production) in Scandinavia, Germany, Middle East and the Far East, Greenbird has also been named a Gartner Cool Vendor for its leading Big Data iPaaS to the utility sector.
We hope this comprehensive look at the current state of energy data and IT architecture trends will help you wherever you are in your digital journey. Enjoy!
Read the full digital magazine