22 Jan 2021
Customer is king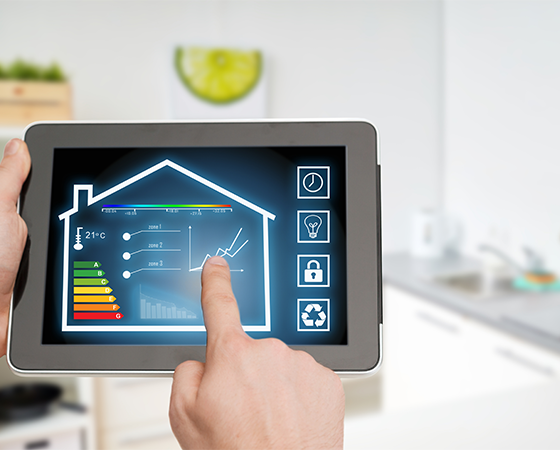 For 113 years, American Electric Power (AEP), an investor-owned electric utility, has made modern life possible with the delivery of safe reliable electricity. But the company knows that today's savvy consumer expects more. They want more insight into the cost and impact of their energy use and tips on how to lessen both. But it wasn't always that way.
Michael Weinstein, home energy management solution line owner at AEP, remembers when electric utility customers didn't have much in the way of choice – no decision on a service provider, distributed generation, rooftop solar or electric vehicles.
"Now, customers have all sorts of choices," says Weinstein.
"And not just who their service provider is, in some jurisdictions, but also how they're using energy."
Weinstein recalls days when the contact between utilities and customers only involved sending and paying a monthly bill, and both sides seemed content. Fast forward 20 years, and Weinstein counts off a number of ways and reasons that customers are communicating with their utility.
The tipping point for these customer choices, and the demands from customers, is the digitisation of the electric industry. Helping guide customers in this evolving energy journey, AEP selected Oracle Utilities Opower to deliver tailored energy management programs across its portfolio of utilities. "The most exciting transformation at AEP is the embrace of big data," says Weinstein.
"And we can take that information through analytics and turn it into actionable tips that help customers manage their energy usage."
Through Opower's advanced Home Energy Management programs and insights, AEP Ohio alone has engaged its customers via more than 25 million personalised communications, helping them save millions of dollars on their energy bills.
"Customers want things that are personalised, and specifically actionable to themselves," says Weinstein. "It's been a big realisation for utilities that customers don't speak kilowatt hours – they speak dollars and cents. And another segment wants environmental information, so we talk to them about saving emissions rather than kilowatt hours."
Learning to address individual customer requests takes effort from a large utility. And to do this across multiple states and numerous regulatory environments demands many changes in the business processes. AEP implemented change management across different operating utilities and within different segments in each utility.
"Our focus was on the operating utilities, which are closest to our customers. With their representation, and input from our energy efficiency programs, our customer service groups, and our grid modernisation groups, we worked toward making a more holistic customer experience programme," says Weinstein.
All of these changes at AEP utilities, with the customer's experience in mind, serve a long-term purpose: to ensure that customers stay engaged and satisfied with their utility experience. AEP understands that third-party companies are reaching out to customers for edge-of-grid business opportunities.
It's this understanding that propelled AEP to consolidate nine different vendor solutions with Opower's Customer Engagement Platform so it can enhance the customer journey across its utilities. Today, Oracle is providing AEP a single customer experience platform built atop a common, secure data model that spans everything from engagement to energy efficiency.
With the platform, AEP can help customers better understand new offerings and rates through high bill alerts, rate comparisons, and easy to use tools for households with smart meters, solar panels, and electric vehicles – through to enrolling their home devices in utility grid service programs in exchange for compelling rebates and incentives.
And they can do it all through their device of choice.
"Customers expect to be able to go to a website and access information about their account," says Weinstein. "They expect the ability to use a mobile device to interact with the utility, they expect the ability to use a voice assistant, and we're happy to bring these solutions to them."
With Opower, AEP customers will get customised, personalised insights embedded directly into their online account. This included enhancing AEP's digital assistant solution through integration with Opower so customers can ask devices such as Google Home anything from energy saving tips to forecasting their monthly bill.
"If we do this right, customers will continue to come back and interact with the utility," says Weinstein. "That engagement will help customers manage energy better, thus leading to energy savings, and leading them to understand that we're working with them to save dollars and cents."
"AEP is committed to delivering personalised touchpoints to each customer," said Scott Neuman, group vice president, Oracle Utilities Opower. "With Opower, AEP will be able to more quickly develop and scale new products and services that engage customers with the right information at the moment they are most likely to act."
Embracing data affects more than the utility – customers have fuelled the rise of the digital age, and now are turning their devices toward the utility. The rise of data from a myriad of devices creates an awareness with the customer, followed by a demand for information from that same customer. It's this two-way communication that's transforming many of the utilities owned by AEP.
Access the full digital magazine