22 Jan 2021
PAULA GOLD-WILLIAMS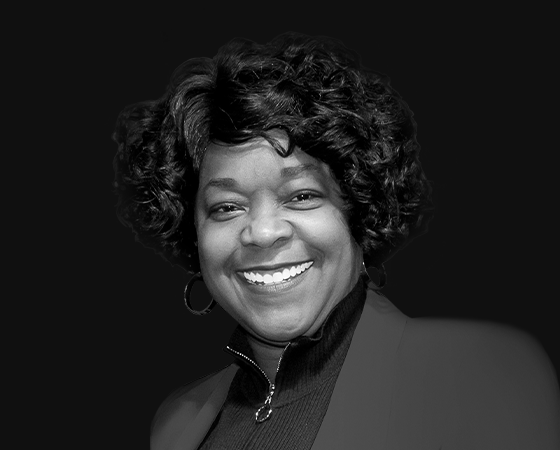 Paula Gold-Williams leads more than 3,100 team members with the vision she has coined "People First," whereby CPS Energy is evolving its efforts to create and deliver value to its customers, community, and employees into a new age of energy solutions. Paula has more than 30 years of leadership experience in San Antonio, including being a Regional Controller for Time Warner and the VP of Finance for Luby's, Inc. before coming to CPS Energy in late 2004.
WHAT'S THE BEST BOOK YOU'VE READ THIS YEAR?
An influential read that I always refer to is The Five Dysfunctions of a Team by Patrick Lencioni. The narrative discusses how the team dynamic can be improved and optimised with people consciously being present. I believe in this team dynamic since teams can be exponentially more effective than relying on a single superstar. You don't pick one person to play a team sport; you need a team.
WHAT DO YOU THINK MAKES A SUCCESSFUL LEADER?
When in the face of adversity, what do you do? Do you get smaller? Do you rise to the occasion and make that a learning opportunity that isn't repeated? The latter, for me, is the most valuable choice that separates ordinary leaders from highly successful leaders.
I have evolved – technically and emotionally – by learning to appreciate the lessons learned through failures. Since the power and energy sector is highly technical, individuals must have specific technical abilities via IQ. Having a high EQ is also important. When we appoint leaders, we look for those who can elevate their emotional intelligence to connect their teams and objectives – a real team player. A successful leader should possess the ability to transfer these skills to others and develop those who have leadership aspirations by building their emotional intelligence while simultaneously increasing their industry knowledge.
WHEN MEETING OTHER LEADERS, WHAT DO YOU ASK THEM?
When I engage with leaders outside of the utility industry, I am fascinated to gain an understanding of their views and approach regarding people development. Recognising talent, using that talent to the organisation's advantage, and developing skills is part of an evolutionary change.
When talking with industry peers, my first question is: "What does your journey look like and what are you doing to achieve this?" I add: "How are you approaching this real challenge to achieve net-zero emissions/carbon neutrality?"
WHAT ARE YOUR GREATEST STRENGHTS?
One of my most significant strengths is the appreciation I have for others. I see myself as a coach, and my team is on the field. I understand the power and synergy of the combined group. There is no cookie-cutter model for developing individuals and building a team. We must communicate the importance of focusing on the group's success and continuously integrate individual superstar qualities with others to form a superhero team. Customers are our beacon. The contribution that I provide is to focus on serving customers and then embracing the team.
WHAT ARE YOUR AND YOUR TEAM'S GREATEST BLIND SPOTS AND HOW ARE YOU IMPROVING THESE?
Being a utility leader is like flying a plane while trying to rebuild it through a storm. Accordingly, our weaknesses often surface when we try to conquer too much and realise that we can't multiply ourselves. Our strength comes from being a solid team. CPS Energy is a solid team of 3,100 people, working to serve communities that include nearly two million people.
We are the oldest public utility in Texas, serving over 160 years. Often, the challenges associated with running daily operations can be consuming. Being a customer-first organisation, when someone asks to speak to the CEO, you take the time to do so while also meeting the velocity of change required to manage a business. You must be present continually, and continue to evolve and build time for strategy, all during a global pandemic!
WHAT TIPS DO YOU HAVE FOR KEEPING A TEAM MOTIVATED?
It's the age-old adage of not seeing the forest for the trees but sometimes it's important to nurture each tree using the right nutrients. While being empathetic towards each team member and conscious of their talents and skills, I am always honest when things aren't going right. As a leader, you must teach others that constructive feedback, while hard to receive, is vital in the development process. If we fail at something, we must identify and resolve the matter without our feelings getting in the way.
Our team 'huddles' often; we discuss what's coming next. Everybody knows the game, their positions, the play that we're making, and they understand our opponent. Team sports analogies resonate well in the context of team motivation.
WHAT'S THE BIGGEST RISK YOU'VE EVER TAKEN?
The most significant risk I've taken is to be a whole lot more human!
I embrace my failures, and there are enough of them (laughs), and I share them. A perfection-complex approach does not play a major role for me. Many don't respect or appreciate this approach; however, it's been critical for me to say that the aspiration of perfection is indeed just that, an aspiration. Everything associated with quality execution and effort is reasonable, and we can do it together.
WHICH OF YOUR LEADERSHIP SKILLS WAS THE MOST DIFFICULT TO DEVELOP?
CPS Energy is an engineering, operations, and analytics firm. I am not an engineer. Neither do I come from an operational background. My expertise is accounting, auditing, and finance. My goal is to always add value and develop the organisation. Therefore, I have had to learn how to triangulate how engineers think. I have developed confidence and acquired the knowledge to lead an organisation with a different technical frame of reference.
WHAT'S THE MOST IMPORTANT LEADERSHIP LESSON YOU'VE LEARNED AND HOW HAS IT PROVEN INVALUABLE?
The quest for perfection is only helpful as a tool to approach work. Conversely, a person should never believe they are perfect. To do so is unacceptable and unrealistic. It either comes from or leads to an inflated ego and an unproductive tendency to be defensive. That tendency slows down the effort to find "your problem", fix it, and learn from the experience. The ultimate level of growth is when you can share your experience with others to help ensure your entire organisation focuses on preventing a repeat of the failure. That is a win for the individual, a win for the team, and a win for the organisation.
WHAT INDUSTRY CHALLENGE KEEPS YOU AWAKE AT NIGHT?
The industry challenge that keeps me awake at night is the industry's evolution. Even though the industry went decades without changing, it's now changing. We want to have distributed energy solutions, including increased rooftop solar and more batteries. We believe in a smart city that enhances everyone's quality of life. We see all types of helpful things that are happening, such as 5G and spectrum services.
While we need to drive change, we must also overcome all the challenges along the way to make it all work. One challenge in our community is that people argue about the velocity of change. Again, at CPS Energy, we believe in climate change. We believe that you must balance everything to do it all well. We have many people who are income challenged and we must prioritise affordability and reliability to help them and everyone else. At the same time, we must drive transformation and use technology in the right way to improve the environment.
The energy revolution is happening faster than we think. It's like Moore's law. It feels slow and steady, but it's going pretty fast.
WHAT ROLE DO YOU SEE YOU AND YOUR TEAM PLAYING IN THE ECONOMIC RECOVERY OF THE 2020 GLOBAL PANDEMIC?
It starts with keeping the lights on and the gas flowing. Our team is doing an excellent job upholding the reliability our customers expect. As the only combined natural gas and electricity provider in the area, we always take our job seriously, especially now. There are many current stressors on the economy; we want to ensure our customers can focus on other challenges and feel confident and rely on the fact that we will come through for them.
We are already doing more than just keeping the energy flowing. In March, we committed to a temporary halt on disconnects. In a time full of uncertainty, having reliable energy services is not enough when you are also stressed about your bill.
We still have not determined exactly when we will resume disconnects, which is a necessary business practice. We have committed to continuing this hold through the 2020 holidays. Our team is watching the local economy and looking for the right timing to attempt to get back to business as usual. Until then,
we are proactively calling customers who might need assistance to help them find solutions. These aren't collection calls. These calls connect customers with resources, develop suitable payment plans, and make sure they know the steps to guide them in the right direction.
WHEN WE TALK ABOUT ARTIFICIAL INTELLIGENCE (AI) EVOLUTION, THE COMPLEXITIES AND INTRICACIES, WHAT ARE YOUR THOUGHTS AND FEELINGS AROUND THIS AND HOW IT WILL CHANGE THE SHAPE OF THE POWER AND ENERGY SECTOR?
This brings us back to our conversation about what keeps me up at night, the rapid changes within the industry. When you start talking about AI, data, and what that means for the industry. I think we have only begun to scratch the surface. We have a data analytics team doing some exciting work. They are looking at how we can better predict outages and what we can do about them before there is a customer impact. That is just one example.
When we look at the smart meter technology, it started merely as a tool to empower our customers, but there is so much more usefulness for data residing in those devices. As we continue to unpack that data and find ways to serve our customers better, I think we will see changes that are hard to fathom right now.
What excites me most about the application of AI at CPS Energy is that we are making strides while focusing on our customers and with a whole mentality of our culture. As a community-owned utility, we are always looking at what we are doing through the customer's lens. This is an experience unique to public power. Plus, we are a unique, vertically integrated company. We get the opportunity to look at opportunities to implement AI in every stage of the industry, from power generation all the way to the meter.
Access the full digital magazine