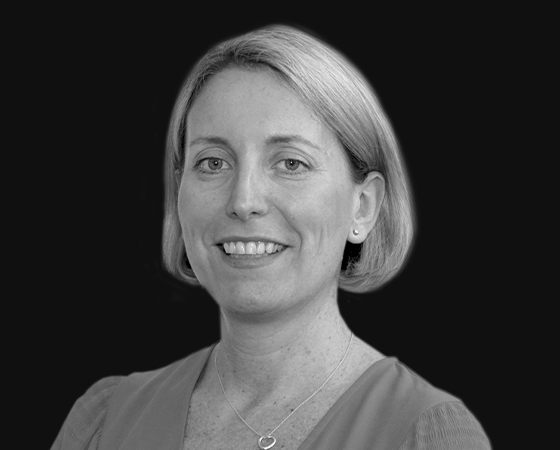 Lisa Hannant has three decades of experience within the exhibition and live events sector, spanning a wide range of industry verticals and products. Since joining Clarion Events Group in 2008, Lisa has been responsible for the strategic development and growth of Clarion's portfolios internationally. Clarion Energy runs over 40 events and 10 media brands that cover the oil, gas, power and energy sectors, amongst others.
Since 2013, she has been part of the senior management team that has led and delivered a strategy of expansive growth, diversifying the Clarion business and portfolio mix.

WHAT'S THE BEST BOOK YOU'VE READ THIS YEAR?
I read the first book in the MaddAddam Trilogy by Margaret Attwell. I normally don't read Sci-Fi books but they were recommended by a friend. The narrative is imaginative and pretty far out there with the focus on humans playing god – Real escapism. It wasn't lost on me how relevant, and at times, how close to home it felt given recent times and the COVID-19 pandemic.
WHAT DO YOU THINK MAKES A SUCCESSFUL LEADER?
A leader needs to have integrity and positivity. Leadership has to be authentic and natural; there is no textbook. Leading by example will drive results and inspire others to succeed.
WHEN MEETING OTHER LEADERS, WHAT DO YOU ASK THEM?
Who inspires them? The most interesting names that come up are not necessarily public or well-known figures but those who are around them on a day-to-day or personal level – usually, keeping the high-profiled personalities grounded and motivated to achieve their goals.
Another question I enjoy asking is: What do they as individuals do to allow themselves to grow?
We all get incredibly busy, whether it be through work or home life, and it's quite hard to make time for self-development. And so I'm always interested in how people do.
WHAT ARE YOUR GREATEST STRENGHTS?
I am extremely driven, persistent and resilient. I am also genuinely interested in people, their stories and what motivates them. I think it is really important to invest time in those around me, which is critical to raising other leaders.
In our industry, we are nothing without our teams: having an understanding of an individual's frame of reference allows me to effectively build a team and a strategy around a vision, which gives us a good chance of delivering it successfully. If you understand the team makeup and understand the team as individuals – what motivates them – you're halfway there.
WHAT ARE YOUR AND YOUR TEAM'S GREATEST BLIND SPOTS?
This is a split between my personal and team blind spots: we try to do too much.
Culturally, Clarion Events has been a growth-orientated business, where it becomes difficult not to chase every opportunity that comes into our sphere. And I see it in my behaviour but also in our wider teams' behaviour. It's getting to the point now where complexity within our business becomes a challenger, rather than a driver.
More than ever, we need to refine our focus down to a few critical strategic pillars and make sure we do them extremely well. If we are centred around the half a dozen things that we are saying are critical to us as a business – whether that be to our customers or whether it be to the way our business model operates – if we can do those things well, then we will deliver to our customers while creating a sustainable business model. If we are focused enough, innovation will surface within those areas.
WHAT TIPS DO YOU HAVE FOR KEEPING A TEAM MOTIVATED?
Communicate, communicate, communicate. I don't think you can over-communicate, particularly when you know you're working in challenging situations.
To unpack this, a couple of critical points come into play: provide context – it's helpful for people to understand the very thing you're asking if they can understand why they're doing it and who they're doing it for.
Ensure regular two-way feedback; listen and understand – this creates an environment for growth between individuals, teams or projects. If everyone has a decent basis for understanding, then people are connected and are more aligned to achieving the shared goal.
WHAT'S THE BIGGEST RISK YOU'VE EVER TAKEN?
I joined the event industry in my twenties and learned early on that I was in the right industry – I loved it! I worked at a company in London for a few years and came to a juncture where I needed to decide if I wanted to pursue a career in the same organisation or explore new terrain. In the background, a recent former colleague had the vision to set up his own conference and exhibition company, which he wanted me to join.
At 27 years old, it was a risk to up and leave a stable working structure to join a start-up: but I did and it was the best move that I could ever have made. It encouraged me to take ownership of something I felt very passionate about but it also allowed us to create something which we could define as we wanted.
This colleague was a great inspiration to me. He had more experience and he had a clear and strong vision of what he wanted to achieve. His outlook and determination provided me with an alternative view of the world. I took this giant leap thinking: If it doesn't work, I can go back and get a job in corporate. This journey stood me in good stead for what I do now.
WHICH OF YOUR LEADERSHIP SKILLS WAS THE MOST DIFFICULT TO DEVELOP?
Bravery. If I think about the world that we live in today, getting the balance right can be incredibly difficult. You have to take risks and push the boundaries otherwise you and your business can become mediocre. For me, having taken calculated risks, and being brave about them, I have found the hardest aspect. Maybe I need to bring back more of my 27-year-old self into my 50s.
As the business has grown, the size of the decisions taken means that you impact a greater number of people – but without an element of bravery, you can't build an exciting, innovative and growing organisation.
WHAT'S THE MOST IMPORTANT LEADERSHIP LESSON YOU'VE LEARNED AND HOW HAS IT PROVEN INVALUABLE?
Trust your instincts and spend time understanding them. That internal voice is there for a reason. Sometimes you get a hint that there's an opportunity, which genuinely is something you should be pursuing. Equally, you get that same voice saying something is not right. You mustn't ignore that.
This is probably the thing which has stood me in the best stead if I genuinely allow this process to happen. Secondly, and in some ways connected to your instinct, is to never be afraid to seek out advice or input from others. It's a form of gaining perspective on your inner voice – it's not a weakness.
WHAT INDUSTRY CHALLENGE KEEPS YOU AWAKE AT NIGHT?
Staying relevant in our new world: Fundamentally, our customer behaviours and needs are changing rapidly and I think that over the next 12 months they are going to change even more.
We have all been plunged into a very different way of operating in our day-to-day and way of life, which the current environment has exacerbated. What I am obsessed with at the moment is making sure that we can adapt very quickly to these changing circumstances and are able to offer value and return of investment to our client base, no matter how we begin to engage with them. This is a real challenge for our industry at the moment.
WHAT ROLE DO YOU SEE CLARION EVENTS PLAYING IN THE GLOBAL POWER AND ENERGY TRANSITION?
We see ourselves very much at the centre of providing connections in both live and digital environments. Our purpose is to provide a platform that provides access to people, products, suppliers and content whether that be broad across the whole industry or highly targeted and curated.
We can provide these connections through many different formats whether that be live or digitally. Right now, there is a huge amount of change in the power and energy sector. We see our role very much as enabling the conversation and bringing the community together, which can help facilitate and drive energy transition globally.
Access the full digital magazine