22 Jan 2021
JÜRGEN MAYERHOFER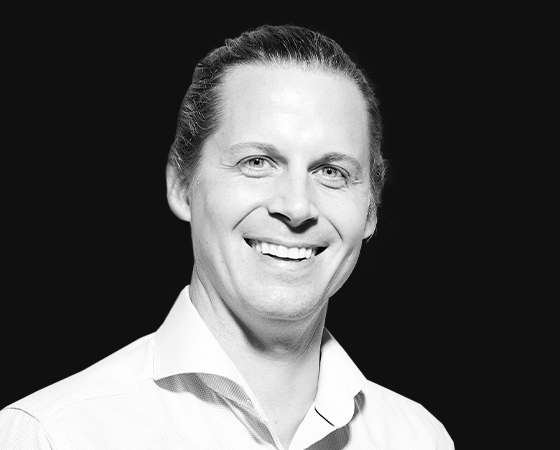 Jürgen Mayerhofer has been working in the energy industry for over 18 years with various roles from consulting to management. Most recently, Jürgen was managing director of software provider VisoTech, which under his leadership became a European market leader in software for algorithmic power trading. In his current role, he is co-founder and CEO of enspired, offering AI-based energy trading services on short-term power markets, supporting grid stability and the integration of renewable energy into the market.
WHAT'S THE BEST BOOK YOU'VE READ THIS YEAR?
Machine Learning: An Applied Mathematics Introduction by Paul Wilmott. This book does an excellent job in giving an overview of different machine learning methods, what they are used for and technical challenges to consider. For me as a leader, it is crucial to understand what we are working on and being able to have qualified discussions with colleagues.
WHAT DO YOU THINK MAKES A SUCCESSFUL LEADER?
You have to be authentic. Authenticity is closely related to trust: people have the feeling that what you are telling them is what you believe in. People sense if what you say and what you do is coherent with the values you have and how you tell your story.
Enthusiasm is also essential. People want to work with leaders that can draw the bigger picture and communicate the path towards this vision of the future, instead of focusing on hurdles and the complexity of the world – this creates trust with your colleagues. As a leader, you don't need to be involved in all the details: surround yourself with the right people that are great in the execution. Finding the right people is the most crucial thing to take your company to the next level.
WHEN MEETING OTHER LEADERS, WHAT DO YOU ASK THEM?
I regularly talk to CEOs, and the discussion always starts with the same topics: strategy, setting priorities and how to execute them. Depending on the phase the company is currently in, the conversation unfolds into very situational issues, but the starting point is always strategy. Recruiting and business development/sales are two other topics that we keep ourselves updated on as they are vital for growing your company and an indicator if you are able to execute. I rarely speak to CEOs who don't want to grow.
These topics are most of the time applicable to all sectors. For example, the issue of recruitment is the same, no matter whom I talk to. There seems to have been a shift from prioritising skills and expertise to value culture and attitude. With the move to remote working, trust and cultural fit are becoming more critical. Many leaders spend a lot of time thinking about strategy and how to implement it into a working scenario effectively.
WHAT TIPS DO YOU HAVE FOR KEEPING A TEAM MOTIVATED?
Always be transparent about the purpose of the strategy and how to execute it in the company. People have to know why they get up in the morning and how their work contributes to the overall goal. If you ask my colleagues, they all know what the plan is for next year and why we do certain things. If your employees know what their work is good for and what role they play, it will help to keep them motivated. It's also crucial to trust your colleagues and to show appreciation. A simple thank you can be enough, but it is essential to show them that you see what they are contributing.
WHAT ARE YOUR GREATEST STRENGHTS?
I am transparent, authentic, and I am always optimistic and open to hearing solutions from the team. When people talk to me, they know exactly what they get. I think I am good at communicating my vision and making sure people are aligned. At the same time, I will show my appreciation for what they do and make them feel part of the company. As a growing company, we will also start working on making the more intangible things more transparent, like working on our core values. It will be up to leadership to communicate these values as well as the purpose of the company and make sure to shape the company's culture in a way that suits us best.
WHAT ARE YOUR AND YOUR TEAM'S GREATEST BLIND SPOTS AND HOW ARE YOU IMPROVING THESE?
Personally, I am struggling with the topic of empathy. I am a business-minded person where my strength and passion lies in producing business plans, being involved in strategy talks and business development with clients. I have to constantly remind myself that I should not only talk business but ask personal questions too; be an active listener in order to build meaningful relationships. I wouldn't say I am terrible at this, but it's definitely the skill that has the most room for improvement.
As a team, I don't think we have a real blind spot. However, I think we can improve our communication now that the team is expanding. In the last couple of months – when working remotely – it has been challenging to rearrange our communication to make it more natural instead of only focusing on tasks at hand. We are trying to improve this by arranging virtual lunches to simulate office habits and have time to chat about personal experiences, your weekend, etc. We will see how this works out, but I think this is the toughest challenge we have.
WHAT'S THE BIGGEST RISK YOU'VE EVER TAKEN?
Professionally, founding enspired was definitely the biggest risk I've ever taken. Mainly financially, because my co-founder and I basically earn nothing to finance the initial growth. We actually joke that whenever we earn less than before, we have more fun doing the job. I am now at the bottom line, earning nothing and loving my job. But financially this is a weird situation for my age, having family responsibilities but receiving zero money in my bank account every month. I discussed this with my wife, and we agree with this approach and priorities for now. But it won't last for years.
On an emotional level, after founding this company, I've convinced a lot of other people to join, and if the idea doesn't work out, they will lose their job. We are very successful now, but when I asked them earlier this year, we didn't know if we would receive all planned deep-tech grants and first clients to finance the ramp-up phase. Since I know a lot of these people well personally, asking them to join also meant I was potentially risking the relationship if we should fail.
WHICH OF YOUR LEADERSHIP SKILLS WAS THE MOST DIFFICULT TO DEVELOP?
Empathy continues to be a tough one. You either have it naturally, or it's something you have to work on. It's hard for me to become an active listener, showing an interest in things that aren't necessarily of value for solving a business issue. My colleagues are aware of my traits, and we joke that I am talking too much. But I still think this is very important for leaders and I am still having a hard time to not forget that it is not only about business and my ideas.
WHAT'S THE MOST IMPORTANT LEADERSHIP LESSON YOU'VE LEARNED AND HOW HAS IT PROVEN INVALUABLE?
There are several, but one that comes to mind immediately is that if you have a gut feeling in the recruitment process, it's most of the time right. Therefore, we always make sure we double-check our gut feelings within the team. I've had some situations in the past where we knew there was a better place for a person in another organisation, but we decided to give this person another three months to see if things improved. However, I realise a good leader can make decisions fast in order not to waste the time and energy of the team. I think a big lesson for me is that you have to detect 'wrong' people in your organisation fast, act and give another person the opportunity that is more appropriate for your organisation and culture.
WHAT INDUSTRY CHALLENGE KEEPS YOU AWAKE AT NIGHT?
I regularly challenge myself around the strategic business model and wonder if the model and everything that is derived from it – from execution and product development to sales and business development – is the right thing. I am constantly questioning my approach. I think this is a common challenge for leaders because the success or failure of the company if you win clients, if you make money and if your colleagues are happy, is dependent on the suitability of your strategy. I am excited about the positive feedback we receive from the market. So far we have exceeded all of our initial goals, but in this growth phase, there is no time to rest, and we have to set new ambitious targets. This of course plays on my mind at night.
WHAT ROLE DO YOU SEE YOU AND YOUR TEAM PLAYING IN THE ECONOMIC RECOVERY OF THE 2020 GLOBAL PANDEMIC?
As an energy start-up, we have created 11 jobs during the pandemic. Although minuscule in comparison to the world, given the current economic climate, having the ability to recruit high-value jobs for senior software developers and data scientists and develop a young company is significant. On top of that, we have a strong purpose in supporting the energy transition. Keeping the size of the company in mind, I think we have already made quite some contribution.
WHEN WE TALK ABOUT ARTIFICIAL INTELLIGENCE (AI) EVOLUTION, THE COMPLEXITIES AND INTRICACIES, WHAT ARE YOUR THOUGHTS AND FEELINGS AROUND THIS AND HOW IT WILL CHANGE THE SHAPE OF THE POWER AND ENERGY SECTOR?
AI will be a game-changer. Our whole business model is based on leveraging AI, and we are already applying methods such as reinforcement learning and deep neural networks as part of our trading activities. Many people in the industry think that AI is not suitable for trading physical energy – but we made it work!
If you look two years into the future, companies and service providers that have embarked on this journey to utilise AI will deliver better services and better value for clients, resulting in a more excellent customer experience compared with those that haven't.
We have started with cutting-edge trading technology for the markets that we are currently active in with a focus on how AI can improve the performance of our trading strategies. But this is just the beginning; there are many related markets and commodities to which we can transfer our technology. Using AI as a platform will also allow players from different industries to provide innovative services and solutions in the energy sector that wouldn't have been feasible before. I also fear that some incumbent market participants will miss the train because they think that AI is just a buzzword with no real substance – but AI will change a lot very soon.
Access the full digital magazine