22 Jan 2021
FRANCOIS VAZILLE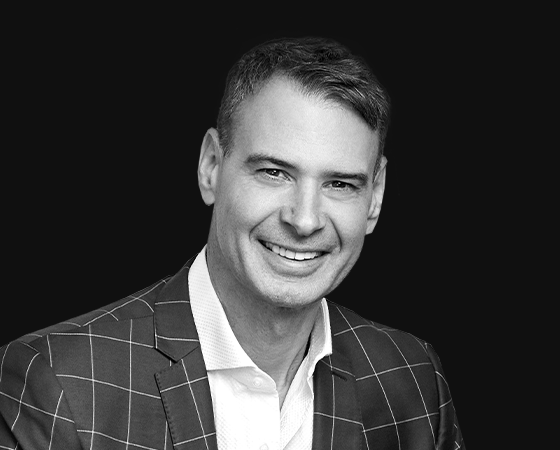 Francois Vazille leads Oracle Utilities in Japan, Asia Pacific, Middle East and Africa, creating international opportunities in complex markets. He has been living in Sydney, Australia for the past 25 years and brings extensive experience in leading Information Technology divisions across multiple countries and sectors including Utilities, Finance and Telecommunications.
WHAT DO YOU THINK MAKES YOUR TEAM SUCCESFUL?
This year [2020] is radically different from anything we have experienced. And having the right people to navigate this kind of change is key. When we are hiring new team members, we emphasise utility sector expertise, relationship building skills, experience in selling complex solutions, but also ensuring the candidate is a personality that will fit within the existing team dynamic. This methodology has been one of my main focuses as a leader – having set processes and concepts on how we hire people.
Another area I'm attuned to is challenging the team continuously to learn beyond business as usual. I am a driver of finding alternative approaches to learning, making people feel a part of a family, a tribe. Running workshops that encourage the sharing of personal insights, mindfulness, resiliency and health. These have been extremely successful – and needed - over the last 12 months.
HOW WOULD YOU SHIFT THAT LEARNING TO ADVISE OTHERS IN THE INDUSTRY?
Some companies, or even regions, are not ready for change, and others want to accelerate it. As a technology company, we embrace change and innovation. That's what we're bringing to market. Feedback from clients has shown a need for faster adoption of new solutions into the marketplace. However, people need to think more about how they can make that difference. And as a leader and manager, you need to think more like a coach – someone who is helping orchestrate all the plays needed for successful outcomes. It's essential to make everyone feel included with purpose; your successors should lead in terms of your organisation's mission, your mission and the mission of your clients.
Always compete. In Japan, for example, deregulation took place over the last five years. Suddenly, utilities are competing against each other, and with a higher churn of customers than expected. It's a positive type of competition but it would be best if you made sure that your team working in that market feels protected. You need to communicate continuously and positively push boundaries.
WHICH OF YOUR LEADERSHIP SKILLS WAS THE MOST DIFFICULT TO DEVELOP?
In my early management career, I was a very successful individual contributor, where I had my way of doing things. I thought that it would be the same when I led teams – it is, in fact, completely different.
Being focused on the end goal and the steps required to achieve this, it took me a long time to realise that if I wanted to be successful, my approach needed to centre on developing a team culture. Building team spirit and a 'tribal' culture is critical to achieving long-term success within a team.
Twenty or 30 years ago, information was power and people were afraid to share what they knew. Today, I believe that you need to share your knowledge, increase your networks and empower people. As a leader, it's about pushing people to contribute to a higher goal.
WHAT'S THE MOST IMPORTANT LEADERSHIP LESSON YOU'VE LEARNED AND HOW HAS IT PROVEN INVALUABLE?
It's vital to lead with authenticity and trust while being inclusive.
I went to an event last year and heard the American author and entrepreneur, Keith Ferazzi, talking about the principle of co-innovation and co-collaboration, which is around challenging an organisation's way of thinking.
For example, you may have developed a strategy and believed that it was strong enough to present to the board or a client without the full buy-in from your teams. According to Ferazzi, this strategy may only be 30% of an idea – which is fine. But this can increase to 70-80% when you bring teams from across the business on board to join your movement. The ability to invite people to contribute to an idea, where they feel that they have contributed is one of the most important leadership lessons I've learned. Adopting this approach into my leadership strategy has led to phenomenal results.
WHAT INDUSTRY CHALLENGE KEEPS YOU AWAKE AT NIGHT?
Industry challenges are mentioned again and again and differ from country to country, as they are dependent on regulation and market demand. However, when we talk about digital transformation, we talk about climate change and environmental responsibility. We're talking more about the energy transition with electric vehicles and how customers are now energy partners as they become more self-generators (solar, batteries, etc.). It is having an impact on grid management, but all these challenges are quite exciting.
Utilities in some open markets, face stiff competition from traditional utilities, but also new entrants, resulting in a high churn of consumers. On the retail side, the challenge is on how to become more intimate with clients and their consumers by becoming a data-driven business. The goal is to find what's essential for utilities and marry this with the innovation we can offer that is going to help them reduce their costs to sell while fostering better, lasting relationships with customers. There is a need for utilities to communicate with customers at the right time, at the right moment – our data, intelligence and technology can help them achieve this.
WHAT IS GOING TO BE THE NEXT DISRUPTOR?
The increasing adoption of electric vehicles is going to change the way utilities serve their clients. They're going to have to understand who has an electric car, when and how they charge it, and whether there is need for a special tariff. There is quite a bit of complexity in this, which is going to be exciting. Is that going to be the major disrupter? I don't know – I wish I had a crystal ball and I'd tell you straight away [laughs].
WHAT ARE THE MAIN CHALLENGES THAT UTILITIES ARE FACING WHEN IT COMES TO BUSINESS TRANSFORMATION?
The status quo. This industry has done things a certain way for a long time, and now they are being asked to change. Change can be exciting, but it can also be unnerving for people. Because some roles and expectations are required to change, people may need to adopt new skills to work on newly implemented systems.
As such, any significant business transformation needs to have a champion. But it also needs to have the full support of the CEO and the board. Now, the other part is that transformation needs 5, 10, 15 years. You want to make sure that, especially in utilities, you have a vision and a roadmap that is going to have an outcome where you have agility; where you have the technology that will support your adaptable business transformation. While utilities have been slower to adopt cloud technology for several reasons, including regulatory issues, we believe that this type of technology will provide them with the flexibility to stay ahead of the market.
WHAT DOES TODAY'S DIGITAL DATA-DRIVEN UTILITY LOOKS LIKE; AND HOW DO YOU SEE THIS EVOLVING WITHIN THE NEXT FIVE-YEARS?
Other essential industries, such as financial services, can serve consumers with accurate data when, where and how they want it. Whereas, the utility industry is only now catching up. Why is that important? Because that brings value to your business. It's your digital wallet; it's your cash. If you start to understand how to capture data in a way that is going to assist you in taking the right action, you can deliver better value to your customers.
Consider the deployment of smart meters. This technology has enabled a better understanding of how consumers use electricity. It's become more relevant in 2020, where people are working from home and face certain burdens in terms of reduced salaries. However, their electricity bills were increasing because they were spending the day at home working versus being in the office.
These algorithms enable us to capture this data where we can inform them in advance that their bill is starting to be higher than in previous months. This allows utilities to develop specific outreaches to customers to help them reduce energy use or programmes for individual consumers who may be struggling to pay these higher bills.
WHAT ROLE DO YOU SEE YOU AND YOUR TEAM PLAYING IN THE ECONOMIC RECOVERY OF THE 2020 GLOBAL PANDEMIC?
The biggest organisational challenge all utilities are facing is the impact of COVID-19. The utility industry is and always will be an essential industry and COVID-19 only exacerbated the need to deliver safe, reliable energy.
However, stay-at-home mandates created a unique situation for energy providers. Overall energy usage was down with many non-essential businesses closed (and still closed) or operating at a reduced capacity. Clearly, residential usage is up. This reduced use of commercial energy has put increased financial pressure on utilities and will inevitably delay some needed investments. Executives will need to be even more creative on how to get the most value out of ageing infrastructure, bring distributed energy resources further into the mix and rethink the way they do business to put customers at the centre of their business and engagement strategies.
This is where our team comes in. Oracle offers a full stack of technology and extensive industry expertise to help utilities navigate and thrive in this very unusual time. Workforce management is one example. Utilities need to use data and modern tools to consider how they deploy work crews more thoughtfully not only to ensure any potential problems can be addressed quickly but also that they maintain a safer distribution of teams.
We are also helping utilities adapt business models to the new normal and this includes looking at what were typically in-person jobs and seeing how they move those to digital to maintain safety. For example, one utility moved in-home energy audits to a virtual model and evangelised the service through our energy efficiency offerings – resulting in better customer participation and satisfaction at a fraction of the cost. This kind of remote work is operationally cost-effective and could have a significant impact on being able to retain existing staff and make additional hires.
We are also working closely with our utility partners to help them better use the data at their disposal to serve customers and create operational efficiencies. For example, we are enabling a Japanese utility to use its smart meter data to see how much energy a household has consumed from its rooftop solar PV and then allowing that household to divert excess energy to a family member in need – thus, in turn, saving carbon emissions and cost.
I could give countless examples of how our technology and people are helping utilities adapt and recover, while hopefully coming out the other side with many better, more efficient and cost-effective new processes.
WE MEET 12 MONTHS FROM NOW - WHAT WOULD HAVE CHANGES, IN YOUR OPINION?
Human contact is super important in any business. So when we can operate (hopefully) in the coming months, we will see more 'normal' engagement such as meeting clients and consultants face-to-face. But this will certainly have a long-term impact on the way and amount that we travel and the way we behave when we do. People will likely stay more vigilant about safety. I am crossing my fingers it will happen quickly!
The main thing the pandemic has reminded us of is that change is constant. The utility industry is going to continue to accelerate in terms of transformation. I have mentioned the importance of the electricity retail side in the understanding of consumer usage. We will also start to see that in gas and water. This is going to have so many benefits in terms of operational efficiency, as well as needed conservation efforts. Despite the turmoil, it's a very exciting time to be in the utility industry.
Access the full digital magazine
Request a copy of the print publication