22 Jan 2021
CATHERINE VON BURG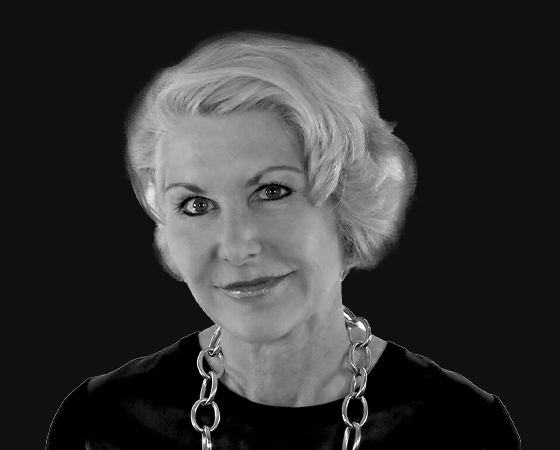 Catherine Von Burg, founder and CEO of SimpliPhi Power, a California technology company that manufactures innovative energy storage solutions to seamlessly integrate with solar, wind, or grid power for the residential, commercial, utility, and disaster relief markets globally. She is committed to the transformation of the power grid and creating universal access to renewable energy by leveraging distributed energy storage, and advocates for equitable, safe and affordable energy for all.
WHAT'S THE BEST BOOK YOU'VE READ THIS YEAR?
A Finer Future: Creating an Economy in Service to Life by Hunter Lovins. She is an extraordinary woman, activist, author, business and policy advisor, professor and speaker. The book is a valuable compendium of data, research and historical references that help us understand how we arrived at this pivotal moment in the climate crisis and the steps we can take to reverse its course.
WHAT DO YOU THINK MAKES A SUCCESSFUL LEADER?
Passion, compassion and dedication.
Passion about the 'Why?' The bigger objective with a long-term view. Compassion that engenders empathy and the ability to see another's point of view and create common ground, even when opinions are diametrically opposed to your own. Dedication that drives the tenacious pursuit of a mission with underlying principles and values, even in the face of enormous pressure.
Some of the greatest leaders have been scrappy and – very often – they have come from humble beginnings with significant hardship. For me, the sacrifice and dedicated work required to overcome hardship and struggle to achieve one's goals and objectives is fertile ground for developing leadership skills, particularly the ability to adapt proactively, take calculated risks and engage people for high impact with a sense of purpose.
I have European parents with very different socio-economic backgrounds. As a result, I grew up in Europe and the US, living in a perpetual state of change, adapting to different cultures, schools and communities in both urban and rural areas. There were periods of great privilege with private schools, but also years punctuated by extreme poverty. These seemingly irreconcilable contrasts for me growing up gave me a perspective that still informs who I am today. The same goes for having an international upbringing.
My team often hears me say: who we are as people infuses everything we think, feel, and do. Our individual core values and beliefs are as essential to our professional lives as they are to our personal lives. That is where the magic happens. I believe it's important as a leader to be able to connect with people on that very human, fundamental level in order to have them rally around a cause or an objective.
WHEN MEETING OTHER LEADERS, WHAT DO YOU ASK THEM?
Having an opportunity to speak to a broad spectrum of leaders is invaluable and I always want to know what is keeping them up at night. What do they see that I may not within the context of geopolitical and economic forces? What issues are they grappling with in their industry? Having this view through the lens of others and gaining insight into their particular challenges forces me to consider scenarios I had not necessarily foreseen. I also ask very specific questions on their practices around issues that are critical to today's business discussions in the global economy: like climate change, social equity, economic parity and racial justice, what benchmarks are they trying to achieve, and how they account for and measure metrics.
WHAT ARE YOUR GREATEST STRENGHTS?
Having and articulating a vision to make a positive impact on the world and building a company with a spirit of innovation toward that goal. I am able to manage crises and make difficult decisions quickly and decisively by maintaining a long-term view as to where we are going. I do not shy away from dynamic environments or the inquiry that can lead to persistent change, sometimes up-ending previous decisions as new information is ferreted out. Building effective relationships and mirroring back to team members their intrinsic value in all that they do. I am tenacious and do not accept standard notions of what is possible as I see every roadblock as an opportunity to chart a new path and find a solution. I am detail oriented but also see how the details connect in support of the core values and mission of the company, and can translate these connections into tactics and strategy to achieve our overarching goals.
WHAT ARE YOUR AND YOUR TEAM'S GREATEST BLIND SPOTS AND HOW ARE YOU IMPROVING THESE?
Perhaps our greatest blind spot has been underestimating the regulatory environment and the slow rate at which it moves in addressing changing needs for consumers, particularly during near-term emergencies. There is often a disconnect between what customers want/need and what they are empowered to do by virtue of the regulatory landscape – often thwarting their purchasing decisions that could actually serve to drive renewable energy with free-market principles at play. Federal and state regulations, interconnection agreements, housing authorities and building code requirements continue to delay, even prevent, customers from being able to install critical back-up power. This may not be so much of a 'blind spot', but rather the challenge of competing with the billions of dollars that go into global lobbying efforts by larger energy companies to protect their own interests and business models, not the interests of customers trying to take control of their own power.
Recognising that we are facing a difficult and shifting regulatory landscape, we know that developing regulatory expertise must become a core competency of the company.
WHAT TIPS DO YOU HAVE FOR KEEPING A TEAM MOTIVATED?
Constantly reinforce the mission and purpose that is foundational to the company: to create universal access to reliable, safe and affordable energy to empower people, communities and enterprises globally. In our company, all team meetings are typically called on the manufacturing floor, where photos of high-impact humanitarian and disaster relief projects from all over the world are shown to remind people of the impact their dedication has in other people's lives during times of great hardship. Having a sense of purpose inspires people to rise above challenges in day-to-day operations, especially if they are reminded how their individual efforts make a difference.
It is important to invest the time and resources required to create an environment that is safe for employees to voice their concerns, whether personal or company related. Very often, people just want to be heard. The fact that employees feel that they have a voice and that it counts in all manners of the company is critical.
WHAT'S THE BIGGEST RISK YOU'VE EVER TAKEN?
When I was younger, I would have said some of the travel and extreme outdoor sports I pursued, like whitewater kayaking or deep-sea diving. I never trained, I just grabbed my backpack and took off and as a result had some pretty harrowing, near-death experiences. But now, as I look back, having children and stepping away from my career at 34 years old was the biggest risk I have ever taken. Walking away from a successful, impactful career was terrifying, particularly because it meant giving up my financial autonomy. But I did, because I knew that I wanted to be all-in with this experience of having a child. I had my son, and a year and a bit later I had my daughter. I took years off from my career but I experienced tremendous growth becoming a single mother. I discovered different capacities and reserves that I do not believe I would have ever realised if I hadn't taken on the challenge of motherhood. I think I'm a better person and CEO because of it. Raising my children and developing a long-term view, riding out the short-term challenges and finding the capacity to commit to another beyond my own comfort, created an inner strength and resolve that still serves me today.
WHICH OF YOUR LEADERSHIP SKILLS WAS THE MOST DIFFICULT TO DEVELOP?
Practising patience and adjusting my communication style to match the styles of other team members. It is a daily practice of personal inquiry, informed by my awareness of how I impact others and how they perceive me. I am very direct in my communication style and tend to ask a lot of detailed questions. While my intention is to connect and explore, I realise my method of inquiry can be misunderstood. I never want my perspective or ability to articulate it to rob others from sharing theirs. My overriding goal is to build effective relationships with people and understand where they are coming from.
WHAT'S THE MOST IMPORTANT LEADERSHIP LESSON YOU'VE LEARNED AND HOW HAS IT PROVEN INVALUABLE?
To trust my instincts. Throughout my life I have had an ability to read people and situations based on cues and observations that go beyond what was actually said or done. At times, I have allowed my rational mind to argue with what I know to be true on an entirely different, visceral level. In hindsight, I recognise that tough decisions I may have delayed because I dismissed my instincts about a person or situation, often led to less than optimal outcomes. While I would like to claim that I no longer allow my rational mind to dismiss what I know to be true on an instinctive level, or that I do not feel the impulse to apply logic as a pre-emptive strike, I have come to trust this dimension as vital to my decision making process.
WHAT INDUSTRY CHALLENGE KEEPS YOU AWAKE AT NIGHT?
Climate change and that the true cost of energy is not reflected in the price points consumers pay, from purchasing a gallon of gas to a kWh of power. As a result, consumers are prevented from making informed purchasing decisions based on sheer economics, not political rhetoric or whether or not they believe in climate change. Consumer demand based on price points that capture the true costs of fossil fuels, from the trillions in global subsidies to the 'externalities' of environmental and human degradation, would shift the entire energy industry toward a more sustainable future. With these hidden costs, typically paid on the back-end through taxes, free market principles do not apply and the fossil fuel industry continues to benefit at great cost to the consumer and environment.
WHAT ROLE DO YOU SEE YOU AND YOUR TEAM PLAYING IN THE ECONOMIC RECOVERY OF THE 2020 GLOBAL PANDEMIC?
2020 is our company's 10th anniversary and though we have achieved this milestone as a profitable company, growing year-on-year, we still have the spirit and resolve of a start-up. We are intensely focused on the customers we serve, who are in over 40 countries. Even with multiple crises, ranging from a global pandemic, severe economic downturn, social unrest and multiple climate disasters with devastating consequences, the company is experiencing a +40% increase in revenue – with demand for our energy storage solutions – over the same period in 2019. This year, customers experienced firsthand the failure of local and federal governments, of corporations and large-scale, top-down distribution systems (such as power companies and utilities) to deliver critical resources they need to survive; for example, PPE, relief funding, power, water or food. Power outages, weather-related disasters and empty grocery store shelves were stark reminders of just how vulnerable people were because of their dependence on large, centralised top-down delivery systems that broke down. Our company will continue to create solutions that empower people to build reserves and take control of their own power so they are resilient and secure.
WHEN WE TALK ABOUT ARTIFICIAL INTELLIGENCE (AI) EVOLUTION, THE COMPLEXITIES AND INTRICACIES, WHAT ARE YOUR THOUGHTS AND FEELINGS AROUND THIS AND HOW IT WILL CHANGE THE SHAPE OF THE POWER AND ENERGY SECTOR?
Intelligent management of any asset is paramount, including energy. AI has the ability to create new energy markets that are smart and dynamic, optimising costs and functionality. In the energy sector, the interoperability of multiple assets, such as those built into a microgrid, need to be leveraged by 'open market' networks that can communicate, learn and trade vital information based on usage patterns, atmospheric trends and electrical load requirements. Our company is already engaged in renewable energy projects that utilise AI and we continue to develop our capacity to address the needs of this emerging market.
Access the full digital magazine