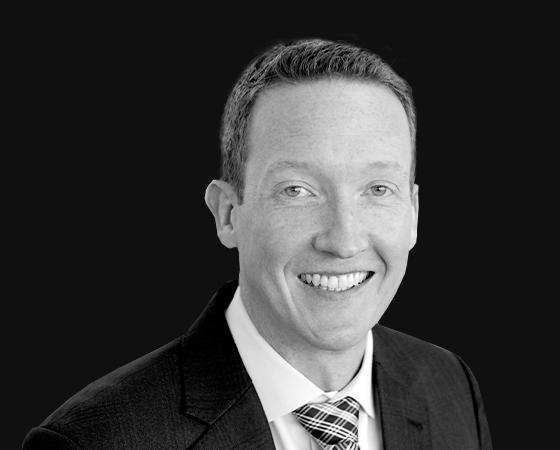 As the Managing Director for Asia Pacific, Bryan Spear is responsible for Trilliant's Asia Pacific P&L. Bryan was responsible for establishing the business for Trilliant in 2012, providing advanced applications within the IoT, smart city and smart grid sectors to address critical challenges such as energy efficiency, renewable integration, and decarbonisation. He has worked closely as a trusted advisor with major private and government entities in the energy and smart city sectors in North America and Asia Pacific over his 20-year career.
WHAT'S THE BEST BOOK YOU'VE READ THIS YEAR?
Talking to Strangers by Malcolm Gladwell. I love how he digs into complex issues, how he challenges assumptions. He can use data in a way that others haven't considered and then tie it to a broader point. In this particular book, he examines how we interact with others and challenges us on the assumptions that we make about people.
This book makes you think differently about everyone you meet, how you judge them and how you interact with them. I found it a fascinating read.
If anyone is looking for direction, particularly after the past year, I would recommend one of his earlier titles, The Tipping Point. He delves into trends and traces them back to the inflection point.
I think we're going to look back 5-10 years from now, whether it's the transformation of retail or other trends that have been accelerated, the principles and some of the underlying fundamentals that he explores in this book will be relevant to the time that we're in today.
WHAT DO YOU THINK MAKES A SUCCESSFUL LEADER?
The best leaders that I have seen, or had the opportunity to work for, have been incredibly passionate about their mission. They care deeply about their employees, which then helps them obtain employee buy-in, which is critical.
These leaders create a culture where people will stop at nothing short of success while ensuring there is always an element of fun to everything they do.
And this is a really important concept. Additionally, these leaders have a high degree of self-awareness, which I think is a trait that's undervalued but extremely important.
WHEN MEETING OTHER LEADERS, WHAT DO YOU ASK THEM?
There is so much we can learn from others. I'm always looking to learn from other people's mistakes and appreciate when they are open and honest about their challenges. What they would have done differently and what worries them about the future.
I enjoy learning about the unique challenges that other leaders are facing in whatever situation they may be in and how they're thinking about and addressing those challenges. Many of these learnings we can often apply to our situations, whether they be similar or different.
If people sense that you genuinely care about their issues and experiences, they are often more inclined to open up.
WHAT TIPS DO YOU HAVE FOR KEEPING A TEAM MOTIVATED?
In my experience, influential leaders clearly articulate the mission and give clear direction: People need to know where they're going and the steps they need to take to get there. It's critical to regularly communicate these milestones and expectations. Something else that is important is finding opportunities to celebrate; celebrate the small wins not only the big ones, which keeps the team motivated to get through the long battle that you may be in. There is so much uncertainty right now in the world and it's easy for people to get discouraged and not see the silver lining. But there's always some positive, there's always something that can be celebrated.
WHAT ARE YOUR GREATEST STRENGHTS?
I believe very strongly in finding a win-win solution. It's a valuable lesson that I learned early in my career. When both parties feel that they're treated fairly, you create trust, which lays the groundwork for long-term relationships that will pay off far greater than once-offs. This is important in almost every aspect of business and even personally.
Additionally, I genuinely care about people: whether it's my team or my work partners. I've always believed that if you take care of people, they will take care of you. If I look at my team, there's no doubt that the success that we have achieved over the past several years has been the result of a phenomenal team effort and the desire to want to help each other succeed. You're always going to have better success when you have a team that's working well together, towards the same goals.
WHAT ARE YOUR AND YOUR TEAM'S GREATEST BLIND SPOTS AND HOW ARE YOU IMPROVING THESE?
We are entering several new markets – there is much we don't know about them. As a US-based company, we are starting from scratch in some areas.
Therefore, we must be okay admitting what we don't know and seek counsel from experts that can help us navigate the complex issues that could arise. With this information we regularly re-evaluate and adapt our strategy based on what we learn. Although this is exciting, it surfaces the gaps that you have as a team, which can create a lot of risk if not managed accordingly.
WHAT'S THE BIGGEST RISK YOU'VE EVER TAKEN?
The biggest risk that I've taken was moving to Asia with my family to start up the Asia Pacific business for Trilliant. We had a small child at the time and relocating to a faraway region was a daunting task for us, a decision that we didn't take lightly. The move has turned out to be one of the best experiences of our lives. The growth of the business has been far beyond expectations – again, thanks to the efforts of a great team. I've been able to develop great relationships with partners and clients that I just truly cherish. From a personal standpoint, we've met some of our closest friends who we'll stay close to for many years to come. It's a risk that has exceeded all of our expectations both personally and professionally.
WHICH OF YOUR LEADERSHIP SKILLS WAS THE MOST DIFFICULT TO DEVELOP?
There are several (laughs). I'm currently working on trying to develop a career path progression for my team. I want to see my team succeed and continue with very successful careers. They've accomplished so much and I want to make sure that it's rewarded appropriately. In a larger organisation, you have very clear career paths, but in a smaller organisation it's often more challenging and requires more creativity.
WHAT'S THE MOST IMPORTANT LEADERSHIP LESSON YOU'VE LEARNED AND HOW HAS IT PROVEN INVALUABLE?
I was fortunate to have the opportunity to work in General Electric during the Jack Welch era. He was a legend and he spoke of the importance of energising others. He believed that getting employees excited about their work is the key to being a great business leader. Adding that the leader's job is to create the environment for them to thrive, and then step back and let them do so. I've always taken this to heart. You hire smart and driven people (hopefully you're hiring people that are smarter than yourself) and then you create the environment for the team to exercise their strengths and utilise their skills to be successful. This has been one of the core principles that I have found extremely valuable.
WHAT INDUSTRY CHALLENGE KEEPS YOU AWAKE AT NIGHT?
Everybody knows that renewable generation is going to continue to increase, which is important not only from a climate perspective but also as a way of bringing electricity to communities that don't have access today. However, this comes with various challenges: technical and policy hindrances that need to be addressed for this renewable transition to accelerate at large-scale. If it's done right, it can be equally advantageous to both the energy providers and consumers.
WHAT ROLE DO YOU SEE YOU AND YOUR TEAM PLAYING IN THE ECONOMIC RECOVERY OF THE 2020 GLOBAL PANDEMIC?
I think many will agree that in the post-COVID world there's going to be a desire for less human physical interaction. This is going to further accelerate the adoption of technologyand the Internet of Things (IoT): more technology-enabled services versus human touch points. By definition of what my organisation does – communications platforms, advanced artificial intelligence, advanced analytics – we're going to play a pivotal role in this transition.
We are already seeing utilities and municipalities trending in this direction. The COVID pandemic stresses the critical need for service providers to be able to connect with consumers remotely, to monitor their equipment and to provide better solutions to their consumers.
WHEN WE TALK ABOUT ARTIFICIAL INTELLIGENCE (AI) EVOLUTION, THE COMPLEXITIES AND INTRICACIES, WHAT ARE YOUR THOUGHTS AND FEELINGS AROUND THIS AND HOW IT WILL CHANGE THE SHAPE OF THE POWER AND ENERGY SECTOR?
The reality is that more advanced energy providers have recognised over the past several years that they have no choice but to digitally transform their businesses to become more innovative and nimbler around customer-centricity. Many are in a forced position because they're being broken up due to changing regulatory structures. Those that have already taken the leap and invested in advanced AI technologies are reaping the benefits; significant improvements in operational efficiencies and new value-added consumer offerings that are changing the relationship between the provider and the customer.
I believe that, globally, customer expectations of their energy providers are increasing; they're demanding more services, as their expectations around service offerings are being conditioned by services such as Amazon and Netflix.
We are going to see big changes over the coming years where the energy providers and those with a vested interested in this sector are going to ride this wave and they're going to benefit from it. And those that don't, are going to fall behind the curve and lose out.
Access the full digital magazine